Oil prices rose today, recovering from a 2003 low as the market braced for additional Iranian exports after the lifting of sanctions against the country over the weekend. 
The US and European Union on Saturday revoked sanctions that had cut Iran's oil exports by about two million barrels per day (bpd) since their pre-sanctions 2011 peak to little more than one million. 
Iran, a member of the Organisation of the Petroleum Exporting Countries (OPEC), issued an order today to increase production by 500,000 bpd, the country's deputy oil minister said. 
Worries about Iran's return to an already oversupplied oil market drove down Brent crude to $27.67 a barrel earlier this morning, its lowest since 2003.
The benchmark later recovered to stand at $29.28, up 33 cents from Friday's close. 
US crude was up 23 cents at $29.65 a barrel, not far from a 2003 low of $28.36 hit earlier in the session. 
But oil prices recovered later in the session, with analysts suggesting the return or Iranian exports has already been priced in.
In a further sign of the pain low prices is inflicting on oil producers, OPEC forecast that supply outside the organisation would decline by 660,000 bpd in 2016, led by the US. 
Last month OPEC had predicted a drop of 380,000 barrels. HSBC Chief Executive Stuart Gulliver said the price of oil is likely to settle between $25 and $40 in a year's time. 
"Major producers are currently delivering 2-2.5 million bpd more than demand, so the question is how long they can continue to overproduce at that level." he said at the Asia Financial Forum in Hong Kong today. 
Iran has at least a dozen very large crude carrier super-tankers filled and in place to sell into the market, and traders are betting that oil prices will drop again. 
The lifting of sanctions will unlock more than $100bn in Iranian frozen funds, permitting Iran to finance imports. 
Iranian President Hassan Rouhani plans to visit Italy and France next week on his first European trip since sanctions were lifted, a diplomatic source said today. 
"The legs of Iran's economy are now free of the chains of sanctions and it's time to build and grow," Rouhani tweeted on Sunday. 
Iran's transport minister also said that Tehran plans to purchase 114 aircraft from Airbus.
Mayo and Roscommon cheapest for diesel
Mayo and Roscommon are the two cheapest counties for diesel with an average price of 106.5 cent. 
Mayo is also the cheapest country for petrol with a local average of 122.7 cent a litre, 3.8 cent cheaper than the national average. 
Kildare and Waterford are the second and third cheapest counties for petrol, while Donegal - at an average of 128.1 cent per litre - is the most expensive, the latest AA National Fuel Index shows.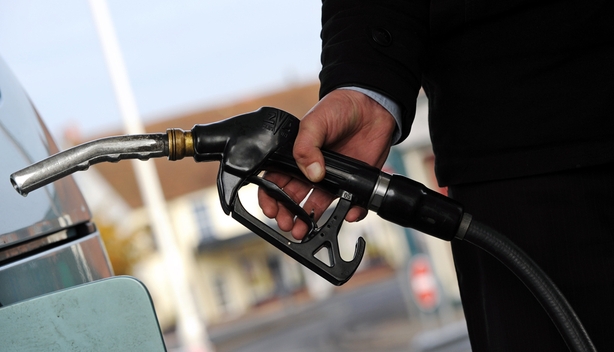 The most expensive county for diesel is Wicklow with an average price of 116.3, 3.5 cent above the national average, the AA index also shows.
The fuel price index tracks monthly national average figures.
It found that Dublin's average litre petrol rate is in line with the national average, while diesel is trading modestly above at 115.6 cent a litre. 
The AA said that while all drivers are seeing the benefit from the fall in crude oil prices internationally, pump prices are still not as low as they were the last time oil fell to these low levels because of higher Irish taxes.
It points out that fuel taxes here are charged by the litre so when the price falls the taxes do not. The AA calculates that the amount of taxes added to petrol and diesel between 2008 and 2012 is 19.77 cent and 17.67 cent.
This has added about €403 and €360 on drivers' petrol and diesel bills each year.