Sainsbury's, Britain's second-biggest supermarket, has reported a better than expected performance in its Christmas quarter and upgraded its sales forecast for the second half. 
The firm revealed last week that it had a November bid approach for Argos owner Home Retail rejected.
It said today that sales at stores open over a year fell 0.4%, excluding fuel, in the 15 weeks to January 9, its fiscal third quarter.
That compared to analysts' average forecast of a fall of 0.7% and a second quarter decline of 1.1%. 
Sainsbury's has shown greater resilience to competition from discounters Aldi and Lidl than its big four UK rivals - Tesco, Wal-Mart's Asda and Morrisons.
But it has still endured eight quarters of declining underlying sales in a row, hurt by industry deflation, including its own price cuts.
The firm, whose total sales rose 0.8%, excluding fuel over the third quarter, said it had benefited from an increase in the number of transactions its customers were making, and the volume of products bought. 
"We have traded well during the festive period in a highly competitive market," the company's chief executive Mike Coupe said. 
Sainsbury's now expects its like-for-like sales in the second half of its 2015-16 year to be better than the first. Previously it had expected a similar performance. 
The group said it had benefited from shoppers trading up to more premium products, such as its "Taste the Difference" range, over the festive period. 
Moves to narrow the price gap with discounters, improve product availability and customer service have also found favour with consumers, as did a Christmas advertising campaign. 
Industry data published this week showed Sainsbury's was the best performer of Britain's big four grocers over Christmas on a total sales basis. 
Details of Sainsbury's plans for Argos revealed
Meanwhile, Sainsbury's has revealed it could shut a raft of Argos stores and relocate them within its supermarkets as it set out the case for a £1 billion-plus takeover of Home Retail Group.
The chain said it is still "considering its position" after it took the market by surprise last week when it revealed it had made an approach for the group in November, which was rebuffed.
Sainsbury's chief executive Mike Coupe remained tight-lipped on talks with Home Retail and plans for any improved offer.
But in a presentation outlining its rationale for the tie-up, Sainsbury's said it would look to shut a number of the 734 stores in the Argos chain and bring them into its supermarkets as concessions.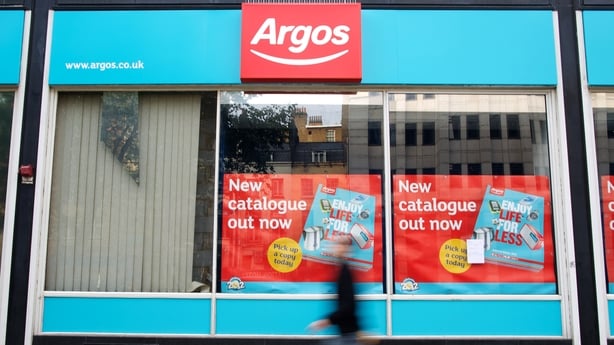 Retail experts believe between 150 and 200 Argos stores could be impacted.
Mr Coupe said overall it could expand the Argos chain by rolling out concessions in supermarkets nationwide.
He also stressed the group would not overpay for Home Retail amid reports that some major shareholders want at least £1.6 billion.
"This is not a deal we need to do at any price," he said.
The City is eager to hear if Sainsbury's will increase its bid for Home Retail, which also owns DIY chain Homebase.
It has until February 2 to make a firm offer or walk away under the City Takeover Panel's so-called put up or shut up deadline.
Sainsbury's said it believes around half of Argos stores had shop leases with less than five years to run, offering opportunities to shut a number of these and move them into its outlets.
There are already 10 Argos concessions within Sainsbury's stores as part of a trial.
The grocer said it is a "strategically compelling transaction" which would allow it to take on the might of rivals such as Amazon, with more than 100,000 general merchandise products between Argos and Sainsbury's.
It also sought to answer critics who have questioned cross-selling opportunities, claiming that over 40% of households have shopped in both Argos and Sainsbury's over the past year.
But Mr Coupe said he "couldn't be drawn" on plans for Homebase, stoking speculation it would seek to offload the business.
Analysts at Bernstein said there are still concerns over the Home Retail deal.
"As Sainsbury's is still reporting negative like for likes - albeit improving and better than deflation - we still see the deal as a distraction from the key battles for Sainsbury's," they added.
The takeover saga will remain in the spotlight tomorrow as Home Retail will be looked to for its take on the tie-up when it updates on recent trading.