The number of tourists visiting Ireland hit a new record high this year, with total annual earnings of the tourism industry set to exceed €7 billion for the first time.
New figures from the Irish Tourist Industry Confederation shows that the number of overseas visitors to the country grew by 14% to more than 8 million, with all four top source markets seeing significant growth.
Visitors from the US, Germany and France all hit record numbers, while the country also continued to regain volume from the key UK market, which is set to record 14% growth in visitor numbers this year compared to last year.
New and developing markets also performed well with annual growth of 13% in visitor numbers.
The ITIC noted a 20% increase in holiday visitors, while business visitors increased by 10% and people coming to see relations and friends rose by 2%.
Today's figures also show that overseas tourists spend just over €4.1 billion while here, up 16% (€600m) compared to 2014. 
Irish air and ferry companies earned a further €1.3 billion from tourists, while domestic tourism also picked up with an estimated 6% increase in spending to €1.6 billion.
Another €300m was earned from visitors from Northern Ireland during the year.
"Irish tourism has performed extremely well in 2015 which is testament to the quality and competitiveness of our tourism product and industry," commented ITIC's chief executive Eoghan O'Mara Walsh.
He noted that a number of external factors have also been in Ireland's favour including healthy economies fuelling a strong demand for travel in the country's key source markets, favourable exchange rates, and increased capacity on air and sea services to Ireland.
ITIC chairman Paul Gallagher also noted that tourism businesses are estimated to employ over 220,000 with one in five new jobs created since 2011 having come in the tourism sector. 
"The Irish tourism industry has contributed significantly to the national economic recovery," Mr Gallagher stated.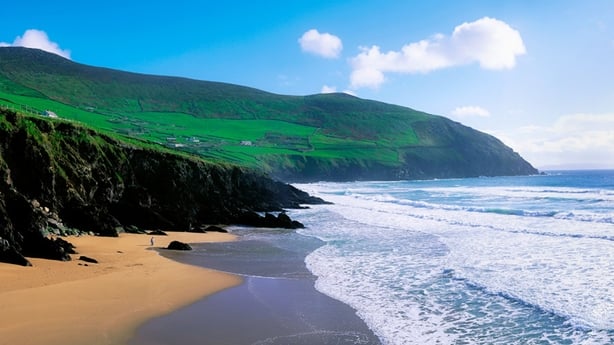 Looking ahead, the ITIC said that Irish tourism businesses are positive about 2016 and are investing heavily in marketing as well as focusing on the need to continue to deliver good value for money.
ITIC said it believes that the national target of 5% growth in overseas visitor revenue next year is "eminently achievable", given the healthy state of the economies in the UK, US, Germany and France and the strength of sterling and the dollar against the euro.
The association also noted that carriers are adding capacity and some new routes for next year, which is due to provide a 10% increase in planned air passenger numbers.
It also welcomed the Government's commitment to the 9% VAT rate for tourism services, which it said kept Ireland in line with the tourism VAT rates in other key European countries. 
But it added that risks remain, including the country's competitiveness, labour costs and capacity concerns, especially in Dublin and other major cities around the country.
The tourism body noted that Dublin hotels are operating at close to full occupancy for much of the year and said that for the city to achieve its potential additional accommodation is required.
"Dublin has significant capacity constraints and visitor number targets will not be met unless the deficit in hotel bedroom development is addressed with some urgency," Paul Gallagher said. 
"ITIC is of the view that approximately 5,000 bedrooms are needed by 2020 and we await Fáilte Ireland's report on this area which we understand is due for imminent publication. A successful Dublin is vital for tourism to prosper throughout Ireland," he added.