ABN Amro returned to the Amsterdam stock exchange today with a valuation of €16.7 billion.
The return marked an important stage in the bank's rehabilitation since its near collapse and nationalisation in the financial crisis of 2008.
Certificates in the bank's initial public offering (IPO) rose 3.4% to €18.35 in early trade after being priced at €17.75 each, seven years after a multi-billion euros state bailout at the height of the crisis.
In the largest European bank listing since the crash, the Dutch state sold a 20% of the lender, raising €3.3 billion.
It may sell an additional 3% in an over-allotment option depending on demand, and intends to sell the rest in tranches in coming years.
"The stock market listing is an important milestone," said CEO Gerrit Zalm, after sounding a gong at the start of trade in Amsterdam.
"If you look at our capital position, it's strong, we have a good return on assets, we've been paying a dividend again since 2012 and of course we're going to continue with that. We're back again," he stated.
The privatisation echoes other state selloffs of rescued banks, with Britain for instance having progressively disposed of holdings in Lloyds Banking Group and starting to sell RBS shares.
The underlying ABN shares are held by an independent foundation with the power to resist an unwanted takeover, as the Dutch government is determined to prevent a repeat of the mistakes that led to its nationalisation.
ABN was carved up 2007 after a €71 billion hostile acquisition by RBS, Santander and Fortis, nominally the largest ever takeover in the banking industry and which helped lead to the failure of RBS and Fortis.
The Dutch state had to intervene in 2008 to rescue the Dutch operations of both ABN and Fortis to avoid a crippling bankruptcy. The affair cost taxpayers around €24 billion.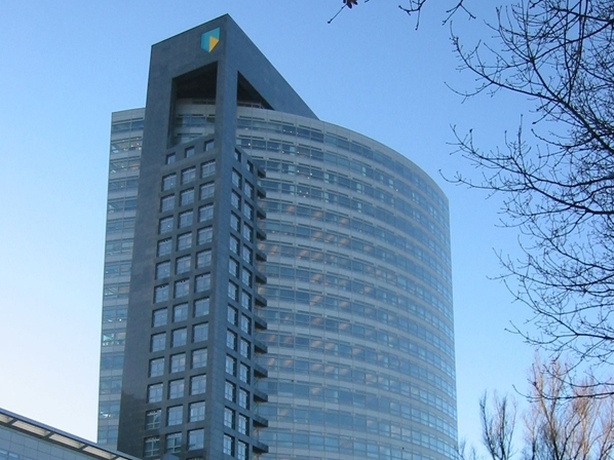 Dutch Finance Minister Jeroen Dijsselbloem has acknowledged that ABN's listing will only recoup part of that.
The operations of ABN and Fortis were combined and restructured under Zalm, who has promoted the new ABN as a conservative investment with limited growth potential but healthy returns.
Over the past year it has made around €1.9 billion in underlying profit, and at the flotation price its dividend yield for 2015 should be more than 5%.
ABN now makes 80% of its profit in the Netherlands, where it competes with ING and Rabobank.
The bank earlier this month reported third-quarter earnings of €509m, up 13% from a year earlier, as bad loans fell.