US consumer prices increased in October after two months of declines in a row as the cost of goods and services rose.
This sign of firming inflation further support expectations that the Federal Reserve will raise interest rates next month.
The Labor Department said its Consumer Price Index increased 0.2% last month, reversing September's 0.2% drop.
In the 12 months to October, the CPI advanced 0.2% after being unchanged in September.
The modest increase in US prices was in line with expectations and suggests that the drag on inflation from a strong dollar and lower oil prices was starting to ease.
Signs of stabilisation in prices after a recent downward spiral are likely to be welcomed by Fed officials and give them some confidence that inflation will gradually move toward the Fed's 2% target. Inflation has persistently run below target.
After a robust October employment report, the US Fed is expected to raise its benchmark overnight interest rate from near zero at its December 15-16 meeting.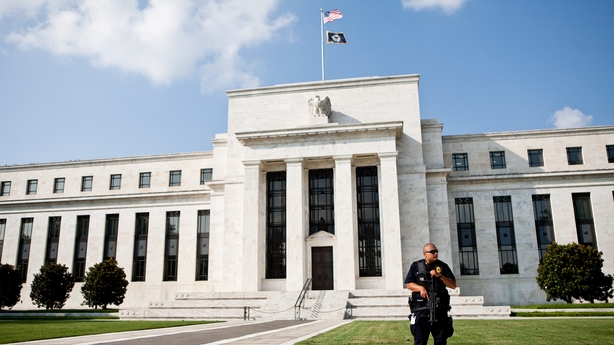 There is hope tightening labour market conditions, characterised by a jobless rate now in a range that some Fed officials view as consistent with full employment, will put upward pressure on wages and drive inflation toward its target.
The so-called core CPI, which strips out food and energy costs, gained 0.2% after a similar rise the prior month.
Rents and medical costs accounted for much of the increase in the core CPI last month.
In the 12 months up to October, the core CPI increased 1.9% after rising by the same margin in September.
The Fed tracks the personal consumption expenditures price index, excluding food and energy, which is running below the core CPI.
The dollar's 18% rise against the currencies of the US's main trading partners since June 2014 has made imported goods less expensive, weighing on prices of goods such as clothes and cars.
Last month, petrol prices rose 0.4% after falling 9% in September. There were also increases in the cost of electricity.
Food prices edged up 0.1% after rising 0.4% during the prior month. Four of the six major grocery store food group indexes rose last month, with cereals and bakery products posting the largest increase since August 2011.
The US rental index increased 0.3% after rising 0.4% in September.
Medical care costs rose 0.7%, the largest increase since April, while hospital costs increased 2.0%.
Airline fares also rose 1.5%, ending a string of three consecutive declines.