Growth in global demand for crude is set to slow next year as the allure of cheap oil fades, the International Energy Agency (IEA) said today. 
The IEA now expects oil demand to grow by 1.2 million barrels per day (mbd) in 2016, after a five-year high of 1.8 million this year as cold weather and rekindled economic growth in some countries also boosted consumption. 
"Momentum eases towards its long-term trend as recent props - sharply lower oil prices, colder-than-year-earlier winter weather and post-recessionary bounces in some countries - are likely to give way," the IEA said. 
Developed countries have continued stockpiling oil and commercial inventories in OECD nations now stand at a record 3 billion barrels, the IEA said. 
Growth in worldwide oil stocks slowed in the third quarter, but is still "significantly" above the historical average, it said. 
"Stockpiles of oil at a record 3 billion barrels are providing world markets with a degree of comfort," the agency said, calling these stock levels "a massive cushion" and "an unprecedented buffer against geopolitical shocks or unexpected supply disruptions". 
The IEA does not forecast oil price levels, but hinted at continuing pressure on the price, which has been languishing at well below $50 a barrel. 
"Oil market bears may choose not to hibernate," the IEA said, especially if forecasts for a mild winter in Europe and the United States turn out to be true. 
"Bears" in financial market parlance are investors willing to bet on falling prices.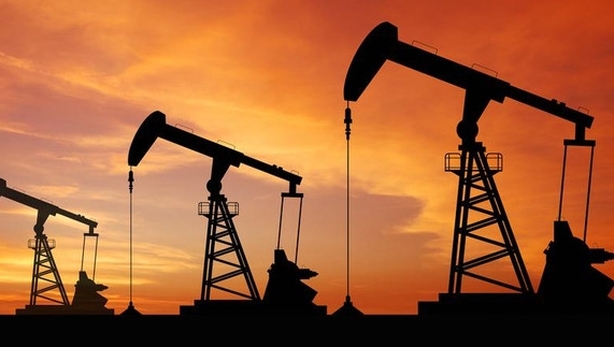 Meanwhile, US crude fell for a third session in a row today to the lowest in over two months as a relentless climb in US oil stockpiles helped trigger a 10% drop in prices since the start of November. 
Benchmark US crude futures were at $41.52 a barrel this morning, down 23 cents from yesterday, when prices tumbled almost 3% on the back of rising US stocks. 
Internationally traded Brent crude futures were at $44.10 a barrel, up four cents on their last settlement, but close to August lows. 
"US crude inventories breaking to a new high and production inching upwards should have been the reason for the market shakedown," analysts said, referring to a 4.2 million barrel crude inventory rise by last week against a market expectation for a 1.3 million barrel gain. 
There are also signs that traders are preparing for more price falls this year and into 2016, with the number of options taken to sell crude futures if prices fall to $40 or even $25 per barrel between December 2015 and June 2016 soaring over the past month. 
Oil markets have been dogged by oversupply, which analysts estimate to be between 0.7 and 2.5 million barrels of oil being produced a day above demand, and which has resulted in prices falling by almost two-thirds since June 2014. 
The glut is a result of high production by most major producers, including countries making up the Middle East-led Organisation of the Petroleum Exporting Countries (OPEC), but also Russia and North America. 
OPEC said it expects an oil surplus to extend into 2016, albeit at a lower rate than this year. 
The group said it pumped 31.38 million barrels per day (bpd) last month, down 256,000 bpd from September. 
That is the first decline since March, according to OPEC figures. 
On the demand side, an economic slowdown in Asia, led by the region's two biggest economies, China and Japan, has led to concerns about slowing demand, although consumption has so far held up.