Associated British Foods, owner of the Primark chain and AB Sugar, today warned that currency moves will dent earnings in its new financial year if current exchange rates persist. 
AB Foods also has major grocery, agriculture and ingredients businesses.
It reported a 2% fall in 2014/15 earnings and forecast that currency pressures would lead to a "modest decline" in 2015/16. 
              
The strengthening of sterling and the US dollar, and a weakening of the euro and emerging market currencies, has a negative effect on the translation of AB Foods' overseas results but also on transactional exposures, such as sourcing costs. 
Primark, for example, buys clothes from Asia in dollars before selling them increasingly in euros as it expands in countries such as France, Germany and Spain. Primark trades as Penneys in Ireland. 
At current rates, AB Foods estimates a translation impact in 2015/16 similar to 2014/15's £31m but a greater transactional impact.
The group is majority owned by the family of chief executive Galen Weston, who this week announced the purchase of Dublin's Arnotts store for an undisclosed sum. The family also own Brown Thomas in Dublin.
            
AB Foods said it made adjusted EPS of 102 pence in the year to September 12, beating analysts' average forecast of 98.4 pence, according to Reuters data, but below the previous year's 104.1 pence. 
Revenue fell 1% to £12.8 billion, while adjusted pretax profit dipped 6% to £1.03 billion. 
The dividend was increased by 3% to 35 pence. While operating profit at Primark rose 2% to £673m it slumped 77% to £43m at AB Sugar because of weak prices. 
             
"We're actually really pleased with these results," Weston told Reuters. "The well-flagged reduction in sugar prices took £146m off our profit. In EPS terms we recovered almost all of it. Primark continues to grow strongly and the rest of the group was ahead by 17%." 
            
After three years of profit decline in sugar, the group said it expects greater stability in 2015/16 ahead of EU quota removal in 2017. 
Primark entered the US market in September with a store opening in Boston and plans another seven openings in 2015/16.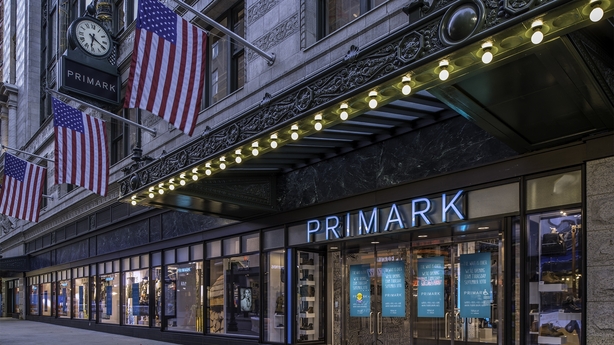 "It's trading well. But it is only one store and only eight weeks," Weston said. "Once we've got experience of trading eight different locations then we'll have a much better steer on how the US has gone," he added.
             
The CEO said that Primark has traded well across all its markets so far in its new financial year.