An assessment of the work of the Credit Union Restructuring Board (ReBo) shows it is clear that the board is fulfilling its role, according to the Department of Finance. 
A statement from the Department said that ReBo has made significant progress in achieving its overall objectives.
It has assisted 74 individual credit unions in 36 completed restructuring projects.
A total of 189 credit unions, including those that have completed the process, have engaged with ReBo at varying stages of the restructuring process - this corresponds to over half of the credit union sector.
ReBo said it now expected to have spent €20m by the time it finishes its work next year. This compares to the €250m the Government had previously earmarked for the restructuring of credit unions.
When the board was first set up in 2013, the credit union sector had over €1 billion in arrears and about 50 had reserve ratios of less than 10%. 
ReBo said that many credit unions had been able to fund the costs of restructuring themselves.
It also said that that consolidation in the sector could see the number of credit unions fall to about 300, down from a high of 425 before the economic crisis.
"It is clear that ReBo has fulfilled the performance of its duties in so far as it can, given that restructuring proposals are still being submitted by credit unions," Finance Minister Michael Noonan said.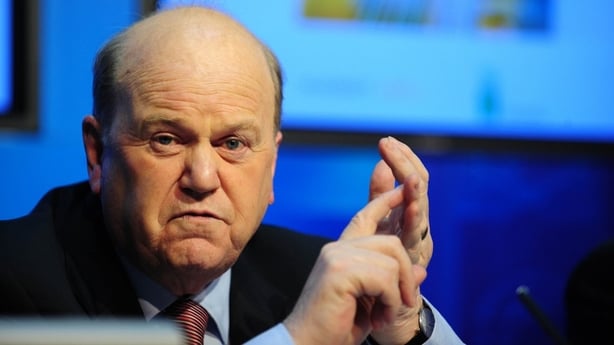 "Based on its performance to date and projections going forward, ReBo is well positioned to achieve its overall objectives over the coming months," he added.
The Minister also said that he considers it "prudent" to announce March 31, 2016 as the final date for acceptance of any further restructuring proposals.
He said this will enable the board continue to engage with the sector and complete the performance of its functions.
"I am pleased that credit unions are engaging with ReBo as a business strategy to achieve the scale necessary to move to a more efficient and effective business model and as a means of strengthening the sector," Mr Noonan said.
He said the Government remains fully committed to supporting the credit union movement in meeting the financial, economic and social needs of communities throughout the country. 
"Credit unions will continue to have a key role to play in providing access to credit and other important services in local communities throughout the country," he added.