Standard Chartered's new chief executive Bill Winters plans to cut up to a quarter of the bank's most senior staff to reduce costs, according to a memo sent to staff, which is likely to see about 1,000 top jobs go. 
Winters said he planned to reduce the number of staff who are graded in bands 1-4 by a quarter, according to an internal memo seen by Reuters. 
Those bands cover bankers at director level and higher, and include about 4,000 staff. 
"Our situation requires decisive and immediate action. Each member of the management team has a mission to drive through improvements in our returns and part of this will be further streamlining of our organisation, eliminating management layers and duplication of roles," Winters told staff. 
Winters, a former JP Morgan investment bank boss who took over in June, said the bank would also make disposals and cut clients as part of his strategic review. 
Disposals would be in areas where the bank was "not differentiated" or an activity or location "was not critical to a core strength." 
Standard Chartered has had a troubled three years, hurt by weakness in many of its key emerging markets, rising losses from bad loans in India, China and on commodities, as well as fines from US regulators and strained relations with shareholders. 
Its shares have fallen 43% since the start of 2014.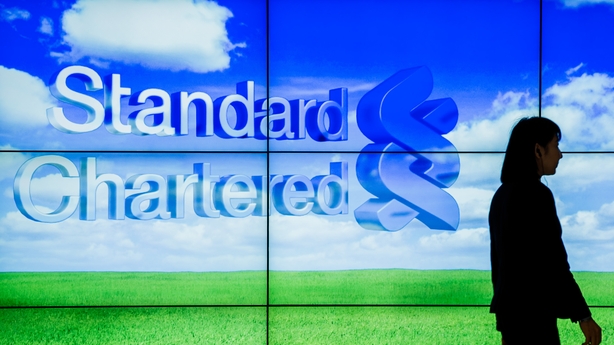 "We lost some discipline during that time, leading to our recent problems with loan impairments and relatively high expenses," Winters said in the memo.
He is expected to outline his plans to investors and staff in November or December. 
"We have a clear sense of our direction of travel and the key areas of focus - superior execution, targeted investments, divestment where we are not advantaged and innovation in our product and process design," he said in the memo. 
The bank would tighten its belt through targeted reductions and not across-the-board cuts, he said. 
Winters halved Standard Chartered's dividend in August and said the bank would raise capital from investors if needed. It said at that time it had cut 4,000 staff since the start of the year, to about 88,000. 
Winters said his plans were not all about cuts, however, and he had identified areas for investment. 
He said to make room for investment the bank would cut the number of its clients. 
"We will focus on those clients who value our capabilities and compensate us accordingly. For others, we will be there when they need us but will withdraw resources in the meantime," he added. 
Standard Chartered has also been fined more than $1 billion for breaching US sanctions, including with Iran, and authorities there are still investigating some issues. 
Winters said the bank was making progress in improving its processes and systems, its behaviours and remediating past issues, and told staff any violations would not be tolerated. 
A spokesman for Standard Chartered said a note sent to staff by Winters this week said kick-starting performance was a priority. It said the bank had indicated in July there could be personnel changes to come.