The Secretary General of the Department of Public Expenditure and Reform, Robert Watt, is among two final candidates being considered to lead the Central Bank.
This is according to a person with knowledge of the matter, reports financial news agency Bloomberg.
Bloomberg says that while Finance Minister Michael Noonan may make a recommendation to Government as soon as this week, it is more likely he will do so after the 2016 Budget is delivered on Tuesday.
A Department of Finance official declined to comment on the process or on Mr Watt's involvement, the news agency said.
Patrick Honohan, the current Central Bank Governor, came from academia in 2009 to restore the institution's credibility amid a property and banking collapse. 
As he prepares to retire, Mr Noonan faces a decision on appointing another outsider or returning to the pre-crisis tradition of an appointment within the civil service. 
The position also carries a seat on the European Central Bank Governing Council. 
A selection panel drew a short-list of four candidates last week, according to another person.
Along with Robert Watt, Philip Lane, an economics professor at Trinity College Dublin, made the list, the person said, without identifying the other names. 
Mary O'Dea, a former acting head of the Irish financial regulator who now works in the World Bank in Washington, may also be a candidate for the role, the Irish edition of The Times reported last month.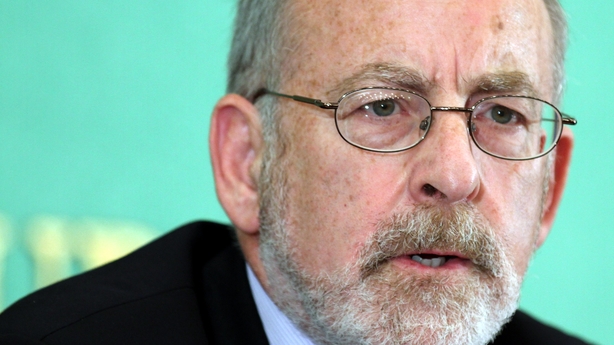 Mr Honohan is retiring from the Central Bank as the Government forecasts 6.2% economic growth this year. 
But his successor faces challenges, including rising long-term mortgage arrears, a troubled insurance industry and an outflow of Central Bank officials over the past two years.