Supermarket group Tesco has today posted a 55% slump in first-half profit, showing the scale of the financial damage wrought by discount groups and raising questions over boss Dave Lewis' turnaround plan.
In line with recent market data, Tesco showed a steady improvement in trading in its UK home business and it reiterated its full-year outlook.
But it said the market remained challenging and it stood ready to invest more if needed.
Tesco made an operating profit before one-off items, its new headline performance measure, of £354m in the six months to August 29, its fiscal first half.
That compared to £779m made in the first half of the grocer's 2014-15 year.
It said that like-for-like sales in the UK and Republic of Ireland declined by 1.3% in the six month period.
It said this was an "improved trajectory" from the 2% drop in the fourth quarter of last year, while it also compared to a slowdown of 1.5% in the first quarter and a decrease of 1% in the second quarter.
In Ireland the company said it had revenues of almost €1.24bn in the six month period - with like-for-like sales falling by 3.7%.
Tesco Ireland said it had made "a significant investment to ensure our customers receive the most competitive offer possible when shopping with Tesco", which involved price cuts across a number of everyday items.
It said that customers' response so far has been encouraging, with an improving trend in both sales and volume throughout the half and an increase in market share for the first time since 2013.
"We have delivered an unprecedented level of change in our business over the last twelve months and it is working," chief executive Dave Lewis said.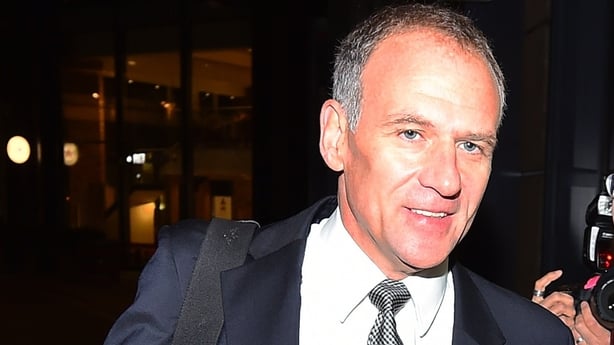 "The first-half results show sustained improvement across a broad range of key indicators," he added.

Tesco also said today that it would retain its Dunnhumby data business.

After two decades of growth, Tesco lost its way - distracted by an expensive overseas expansion strategy when it needed to respond to the rise of discount grocers Aldi and Lidl.

It reported an annual loss of £6.4 billion in April, one of the biggest in British corporate history.