The country's competitiveness ranking has improved slightly in the last year, a new survey from the World Economic Forum shows.
The World Economic Forum - the organisation behind the Davos gathering of business and political leaders - publishes an annual Global Competitiveness Report.
This provides an assessment of the factors driving productivity and prosperity across 140 countries.
In the 2015-16 report, Ireland is ranked 24th - an improvement of one place from last year.
Ireland's competitiveness ranking declined during the recession, and in 2011 and 2012 the country was ranked 29th in the world.
Since then, improved macro-economic conditions and a more stable fiscal performance have seen Ireland's ranking improve to 24th.
Ireland scored 5.11 out of 7 and is ranked as the eighth most competitive economy within the euro area, and 11th most competitive in the EU.
In an assessment of the WEF report, the National Competitiveness Council said that indices, of course, are not perfect measures of competitiveness, and indicators can be subjective in nature.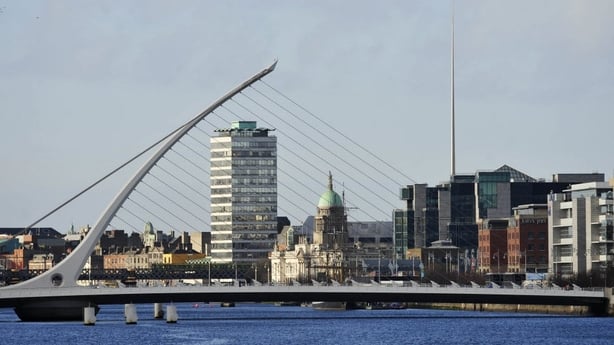 But the Council said that the WEF provides a timely reminder of the importance of competitiveness for economic prosperity, and highlights the direct correlation between highly competitive countries and those that have either withstood the global economic crisis or made a swift recovery from it.
"The report also finds a close link between competitiveness and an economy's ability to nurture, attract, leverage and support talent, and competition for talent is intense. These findings are particularly relevant given the ongoing formulation of the Action Plan for Jobs 2016," the Council added.
It said that in the past, the plan for jobs has explicitly focused on actions designed to enhance competitiveness and this report from the WEF provides a strong rationale for continuing this focus in 2016.
The NCC said that Ireland performs well in relation to goods market efficiency (ranked 7th), institutions (12th), health and primary education (12th), and labour market efficiency (13th).
Within these headings, a range of strengths are evident - for example, Ireland is ranked in the top 10 in relation to intellectual property, investor protection, quality of education, FDI rules, exports, and productivity levels.
Weaknesses, however, are evident in relation to infrastructure (27th), market size (57th), financial markets (61st), and the macroeconomic environment (87th).
Ireland also performs particularly poorly in terms of ease of access to loans (116th) and soundness of banks (126th).
The NCC said that the country's infrastructure ranking is primarily a result of poor perception-based scores on the quality of infrastructure.
The country's macroeconomic scores are distorted by high government deficit and debt. In both cases, however, there is a lag in the data and so current performance is not reflected; over time Ireland's ranking here will improve, the Council stated.
But from a policy perspective, the NCC said that the country's poor ranking in relation to financial market development is of greater concern.