A joint venture between UK property group Hammerson and Germany's Allianz Real Estate have been selected as the preferred bidder for the National Asset Management Agency's Project Jewel portfolio of loans.
NAMA said the portfolio is to sell for almost €1.85bn, which would represent its largest single transaction to date.
Project Jewel includes loans relating to the Dundrum Town Centre in Dublin, as well as loans relating to 50% of both the Ilac shopping centre in Dublin city centre and Pavilions shopping centre in Swords, Co Dublin.
All of the loans are connected with property developer Joe O'Reilly and his company Chartered Land.
Hammerson is already involved in the Irish retail market through its investment in the Kildare Village outlet, as well as a partnership connected to the Abbey Retail Park in Belfast
Allianz has been involved in the Irish market for many years, with its real estate arm recently investing €140m in property vehicle IPUT.
It already owns a number of European shopping centres, including Porta di Roma in Rome, Allee Center in Budapest and Skyline Plaza in Frankfurt.
The transaction is expected to be completed before the end of October.
The Project Jewel loan portfolio had a par value of about €2.6bn, NAMA said in its statement today.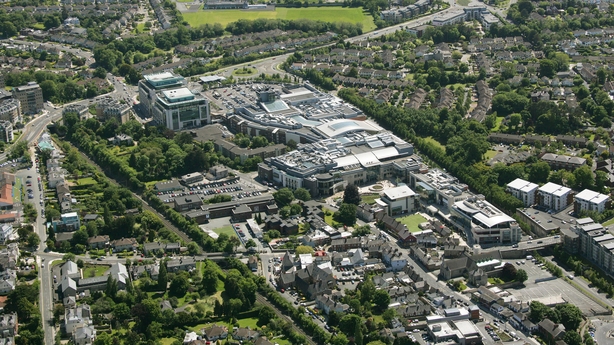 "The competitive tension throughout the loan sales process is continuing evidence of the strong investor appetite for property-related loans in Ireland," commented NAMA's chief executive Brendan McDonagh. 
"We are delighted that institutions of the calibre of Hammerson and Allianz have shown huge confidence in Ireland by this strategic investment in a unique, high quality portfolio," he added.
In a statement, Hammerson said that under the long-term joint venture structure of the deal, it would own 50% of Dundrum Town Centre alongside Allianz. Hammerson would also own all of the rest of the assets, which include land in O'Connell Street, and 50% of the Ilac and Pavilions shopping centres. 
NAMA has been able to take advantage of a surge in demand for Irish property the past two years. It expects to repay at least 80%of its senior debt by the end of the year, two years earlier than forecast.
The agency is also hopeful of making a profit of up to €1 billion by the time it winds down.