The software used in Volkswagen's diesel cars to trick emissions testers in the US was also built into its European vehicles, according to Germany's transport minister.
Volkswagen has admitted that 11 million vehicles worldwide were fitted with the software, which conned testers into believing their vehicles met environmental standards.
Alexander Dobrindt, Germany's transport minister, said the company had confirmed the affected vehicles include cars with 1.6-litre and 2-litre diesel engines in Europe.
"We don't yet have figures for how many of these 11 million cars that are apparently affected are in Europe," Mr Dobrindt said. "That will be cleared up in the next few days."
Meanwhile, the Department of Transport here said it was "keeping a watching brief on this issue and is in contact with the Department of Environment on the matter."
In a statement it said: "Work is on-going at EU level to determine whether the European Emission Standard Testing has been affected and we await the outcome of that."
Earlier, it was reported Volkswagen would start firing people responsible for rigging US emissions tests and shake up management tomorrow, as the German carmaker tries to get to grips with the biggest scandal in its 78-year history. 
This is according to two sources familiar with the plans. 
The supervisory board of Europe's biggest car maker is meeting tomorrow to decide a successor to chief executive Martin Winterkorn, who resigned yesterday. 
The sources said it would give initial findings from an internal investigation into who was responsible for programming some diesel cars to detect when they were being tested and alter the running of the engines to conceal their true emissions. 
Top managers could also be replaced, even if they did not know about the deception, with US chief Michael Horn and group sales chief Christian Klingler seen as potentially vulnerable. 
Volkswagen shares have plunged around 20% since US regulators said on Friday the company could face up to $18 billion in penalties for falsifying emissions tests. 
The company said on Tuesday that 11 million of its cars globally were fitted with engines that had shown a "noticeable deviation" in emission levels between testing and road use. 
Regulators in Europe and Asia have said they will also investigate, while Volkswagen faces criminal inquiries and lawsuits from cheated customers. 
When he resigned, Winterkorn denied he knew of any wrongdoing but said the company needed a fresh start. 
"There will be further personnel consequences in the next days and we are calling for those consequences," Volkswagen board member Olaf Lies told the Bavarian broadcasting network, without elaborating.
The heads of Volkswagen's Porsche brand, Matthias Mueller; Audi brand, Rupert Stadler; and VW brand, Herbert Diess, are seen as the front-runners to succeed Winterkorn, three people familiar with the matter told Reuters.
VW could pose a big threat to German economy
German economic research institute IFO has said the Volkswagen emissions scandal could have a significant impact on the reputation of Germany's export industry for a number of months, and even into next year.
Speaking to RTÉ News IFO economist Klaus Wohlrabe said the 'Made in Germany' label has a "real substantial impact on German business and on the German economy", and it is "our trademark for our flourishing export industry."
He added: "There is a substantial probability there will be reputational damage to the German economy that will likely have an impact more in the medium term than the short term."
Mr Wohlrabe said it could be the case that there is a negative impact on the German economy as far away as next year as a result of the VW scandal.
IFO conducts monthly economic surveys among 10,000 businesses across Germany.
 
The Volkswagen emissions scandal has rocked Germany's business and political establishment and analysts warn the crisis at the car maker could develop into the biggest threat to Europe's largest economy.
Volkswagen is the biggest of Germany's car makers and one of the country's largest employers, with more than 270,000 jobs in its home country and even more working for suppliers. 
Volkswagen chief executive Martin Winterkorn paid the price for the scandal over rigged emissions tests when he resigned yesterday and economists are now assessing its impact on a previously healthy economy. 
"All of a sudden, Volkswagen has become a bigger downside risk for the German economy than the Greek debt crisis," ING chief economist Carsten Brzeski told Reuters. 
"If Volkswagen's sales were to plunge in North America in the coming months, this would not only have an impact on the company, but on the German economy as a whole," he added. 
Volkswagen sold nearly 600,000 cars in the US last year, around 6% of its 9.5 million global sales.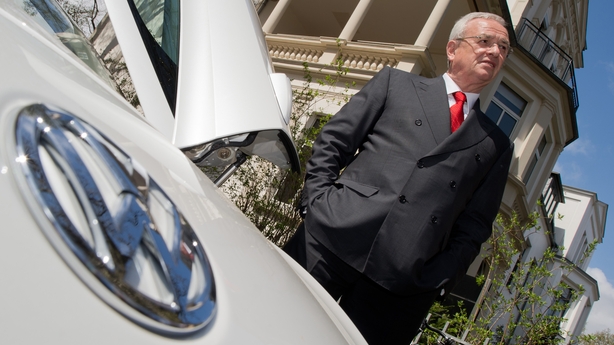 The US Environmental Protection Agency said the company could face penalties of up to $18 billion, more than its entire operating profit for last year. 
Although such a fine would be more than covered by the €21 billion the company now holds in cash, the scandal has raised fears of major job cuts. 
The broader concern for the German government is that other car makers such as Daimler and BMW could suffer fallout from the Volkswagen disaster. 
There is no indication of wrongdoing on the part of either company and some analysts said the wider impact would be limited. 
The German government said yesterday that the auto industry would remain an "important pillar" for the economy despite the deepening crisis surrounding Volkswagen. 
"It is a highly innovative and very successful industry for Germany, with lots of jobs," a spokeswoman for the economy ministry said. 
But analysts warn that it is exactly this dependency on the car sector that could become a threat to an economy forecast to grow at 1.8% this year. 
Germany is already having to face up to the slowdown in the Chinese economy. 
"Should automobile sales go down, this could also hit suppliers and with them the whole economy," industry expert Martin Gornig from the Berlin-based DIW think tank told Reuters. 
In 2014, roughly 775,000 people worked in the German automobile sector - nearly 2% of the whole workforce. 
Automobiles and car parts are also Germany's most successful export - the sector sold goods worth more than €200 billion to customers abroad in 2014, accounting for nearly a fifth of total German exports. 
"That's why this scandal is not a trifle. The German economy has been hit at its core," said Michael Huether, head of Germany's IW economic institute. 
There are also voices, however, that say the impact on the economy as a whole should not be exaggerated. 
"I don't think that the German automobile industry will be lumped altogether," Commerzbank chief economist Joerg Kraemer told Reuters. "There won't be a recession just because of a single company," he added. 
The German BGA trade association also tried to calm the public by saying there were no signs that customers abroad were starting to doubt quality and reliability of German companies. 
"There isn't a general suspicion against goods labelled 'Made in Germany'," BGA managing director Andre Schwarz told the news agency. 
But he acknowledged there was a degree of concern among German companies that the scandal over cheating on US diesel emissions could have a domino effect on their businesses, eroding the cherished 'Made in Germany' label. 
Some observers also see some irony in the scandal. While the German economy defied the euro zone debt crisis and, so far, the economic slowdown in China, it could now be facing the biggest downside risk in a long while from one of its companies. 
"The irony of all of this is that the threat could now come from the inside, rather than from the outside," Brzeski said.
VW recall letters in April warned of an emissions glitch
Volkswagen of America sent letters to California owners of diesel-powered Audis and Volkswagens in April, informing them of an "emissions service action" affecting the vehicles.  
Owners were told they would need to take their cars to a dealer for new software to ensure tailpipe emissions were "optimised and operating efficiently." 
The company did not explain that it was taking the action in hopes of satisfying government regulators, who were growing increasingly skeptical about the reason for discrepancies between laboratory emissions test results and real world pollution from Volkswagen's diesel cars. 
Officials at the California Air Resources Board and the EPA agreed in December of 2014 to allow a voluntary recall of the company's diesel cars to fix what Volkswagen insisted was a technical - and easily solved - glitch. 
The recall was rolled out nationally over a period of months.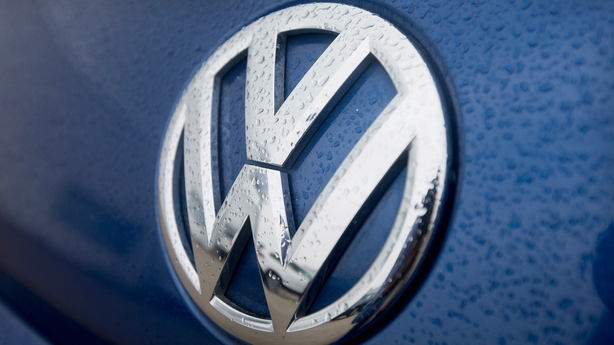 California Air Resources Board spokesman Dave Clegern yesterday confirmed that the letters were part of that recall. 
"This is one of the fixes they presented to us as a potential solution. It didn't work," he said. 
Volkswagen, which had no obligation at the time it initiated the recall to disclose the discussions that had led to it, declined to comment on the letter. 
The recall letter instructed owners of certain 2010-2014 Volkswagen vehicles with 2-litre diesel engines to contact dealers for a software update in order to fix an issue with the malfunction indicator light illuminating. 
"If the light illuminates for any reason, your vehicle will not pass an IM emissions inspection in some regions," the letter warned, noting that California required the update before it would renew vehicle registrations. 
"The vehicle's engine management software has been improved to assure your vehicle's tailpipe emissions are optimised and operating efficiently," read the letter, which said an earlier software update increased the likelihood of the light illuminating. 
It is customary for carmakers to perform updates to their cars through dealerships to fix or update software.