Sony has unveiled the first smartphone in the world with a 4K screen at the IFA electronics show in Berlin.
The new 5.5 inch Xperia Z5 Premium is one of three new handsets the company announced today, all aimed at competing with Apple's iPhone and Samsung's Galaxy S6 ranges.
The others are the 5.2 inch Xperia Z5 and the 4.6 inch Xperia Z5 Compact.
All three phones have a completely redesigned 23 megapixel Exmor RS rear-facing camera, which the company says has the fastest autofocus of any smartphone camera in the world, at 0.3 seconds.
The smartphones also see the introduction of fingerprint scanners to Sony handsets for the first time, with the sensor built into the power button on the side.
All three come with 32GB of built-in memory, which is expandable to 200GB using microSD, and run on an octacore Qualcomm Snapdragon processor.
The Z5 Compact comes with 2GB of RAM, while the Z5 and Z5 Premium have 3GB.
The main camera has a range of new features, including an augmented reality mask function and Style Portrait.
The display resolution varies depending on the handset, with a 4K screen on the Z5 Premium, which features a built-in upscaler to convert HD video to 4K for playback.
The screen on the Z5 is 1080x1920, while the Z5 Compact has a resolution of 720x1280.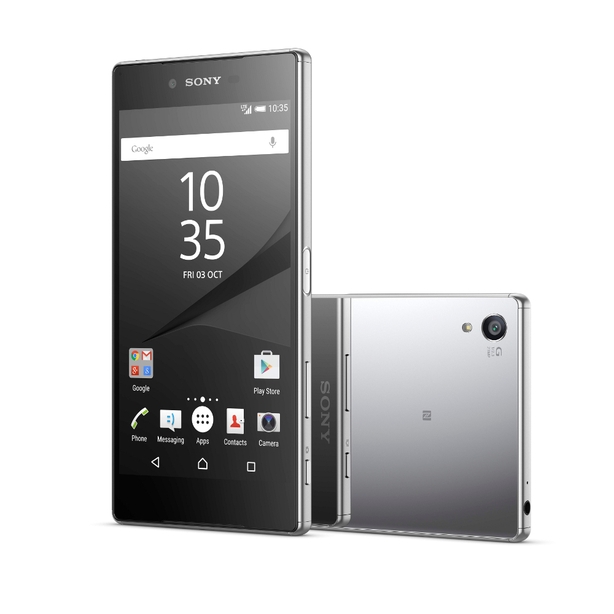 All three handsets feature hi-resolution audio aimed at music fans, although the smartphones do not come with compatible headsets.
The devices also have Qualcomm Quick Charge 2.0, which gives 5.5 hours of usage with just 10 minutes of charging with a certified charger.
It is expected that the Z5 Compact and Z5 will be available in Ireland from the last week in September, while the Z5 Premium will not go on sale here until the second week of November.
The Z5 Compact will cost around €450 SIM free, with the Z5 costing €540 and the Z5 Premium around €600.
It is expected that all the handsets should be available for free on contract from certain providers.