Eircom recorded a 5% increase in revenue over the three months to the end of June compared to the same time last year.
The company said its full year revenue of €1.26 billion was marginally lower than the €1.28 billion for 2013.
But the quarter to the end of June, the fourth in Eircom's financial year, was the first in which the company has delivered year-on-year growth since 2008.
Eircom chief executive Richard Moat said the past 12 months had been transformative in terms of the financial and operational performance of the company.
Earnings for the year rose by 3% to €481m on the back of improving revenue performance and sustained cost reductions.
The company said it has seen strong growth in its mobile division and an increase of 19,000 in the number of customers signing up for Eircom's TV service.
It now has a total of 782,000 broadband connections, up 9% year on year, while it saw strong takeup of its high speed fibre service.
Eircom said that 25% of its customers now have television and mobile bundles, while its triple and quad-play bundle penetration has also increased.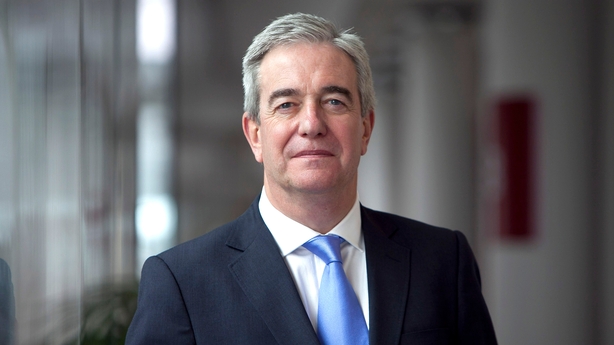 Meanwhile, the company today announced its intention to introduce a new brand for the company, with details revealed over the coming weeks.
"The decision to launch a new brand underlines the extent to which the company has evolved our commitment to Ireland and our ambition for the future," Richard Moat stated.