Almost 1,400 mortgage holders with Permanent TSB and Springboard Mortgages are due to receive compensation after a series of failures related to tracker mortgages and mortgage over payments were uncovered by the Central Bank.
These failures were also a "key factor" in the loss of ownership of at least 22 properties, according to the bank.
The majority of the affected customer accounts - 1,152 - are accounts of PTSB , with the remaining 220 being accounts of Springboard.
The Central Bank says PTSB failed to inform certain customers of the consequences of their decisions to break early from a fixed rate or discounted tracker period, which saw them lose their contractual right to be offered a tracker rate in the future.
It says PTSB also failed to inform some other customers of their right to be offered a tracker rate at the end of any fixed rate period.
 
In the case of Springboard, it applied incorrect interest rates to mortgage accounts.
The bank said that 61 accounts which were impacted by this failure have seen a subsequent loss of ownership of the property in question.
A review by PTSB and Springboard suggested that the failures were a "key factor" in 22 of those cases, though an appeal panel may find this to be the case with additional accounts.
As compensation in these cases the bank said it would pay €50,000 to owner-occupier accounts and €25,000 to buy-to-let customers.
The bank said that, if its failure was a "key factor" in ownership of the property being lost, any money still owed would be written off.
All 1,372 affected customers will be contacted by letter over the next two weeks.  
The Central Bank has also required that a reduced interest rate be applied by Permanent TSB to all relevant impacted customers' accounts as an interim measure.  
This is to allow affected customers sufficient time to consider their options.
The CEO of Permanent TSB Jeremy Masding has said there is no evidence that there was a strategy in the bank to withhold customer information.
Mr Masding did not say there would be sanctions against any staff or management at the bank.
He added: "Today highlights how much more work needs to be done."
Mr Masding said there was legal advice that the bank should take its case to the Supreme Court against customers but he added "he was not prepared to discuss historical legal advice"
Chairman Alan Cook said the decision to take legal action had been approved by the board.
Brendan Burgess of Askaboutmoney.com has said that each PTSB customer who was affected by failures relating to tracker mortgages or mortgage overpayments will be compensated €3,500 and that the average redress is expected be be around €25,000.
Speaking on RTÉ's Today with Sean O' Rourke Mr Burgess said Mr Burgess said the issue arose when people who had fixed rate mortgages and had broken out of them, lost the right to a tracker mortgage.
"Many of them ended up paying much higher interest rates than if they had been on the tracker. They are now being given the right to have a tracker and refunded the money they are owed."
The failures were disclosed by the Central Bank and while the inquiry is not complete, "when it is finished they will issue a statement."
He says the money being used to compensate customers will come from the shareholders of PTSB.
"There is a fairly good redress programme in the sense that people who have lost money will be compensated.
"People will be getting letters in the next few days to receive the news of how much they may be compensated," he said.
Earlier Permanent TSB announced a €1m profit in the first half of 2015 – the first profit recorded by the bank since 2007.
It compares to a €171m loss in the same period a year ago and comes as a result of rising income and lower expenses.
However the figures also include a €432m cost for exceptional items, which the bank said was primarily relating to losses on the deleveraging and repurchase of the State's Contingent Convertible Capital notes.
PTSB has issued its interim results a day early so that they would be known before the details of the mortgage redress programme.
---
Analysis: Business Editor David Murphy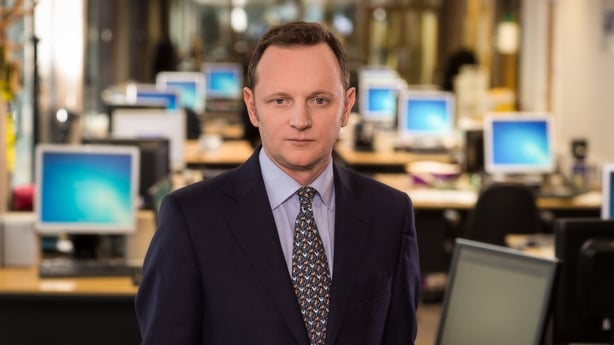 Between 2006 and 2012 some customers in Permanent TSB had been on tracker mortgages and decided to go on fixed-rate mortgages. Some of them left those fixed-rate mortgages early and the bank said they could not return to their tracker rates. That's the first problem.
The second problem is some of these customers went into arrears and 61 had properties repossessed. Some of them were homes; some of them were buy-to-let properties.  Of those 61, 22 certainly had their homes repossessed because of the higher interest rate they were incorrectly charged.
To compound the situation, the bank unnecessarily fought a decision by the financial services ombudsman in the courts and the bank lost in the High Court. To make matters even worse it took the whole thing to the Supreme Court before subsequently deciding to withdraw that action.