By Will Goodbody, Science & Technology Correspondent
Vodafone has launched a couple of new low to mid-range own brand smartphones for those looking for affordability in the market.
And to be fair, they both offer pretty good value for money.
The Smart prime 6, the lower spec handset of the two, is a mere €89.99 on pay as you go.
For that you get 4G connectivity and a respectable 5 inch liquid crystal screen with 720p resolution, which is really not too bad considering the price.
Inside is a Qualcomm Snapdragon 1.2Ghz quad core processor and 1GB of RAM, which together keep things moving quite smoothly.
One downside is that it comes with just 8GB of built in storage, which you won't be long in eating into in this day and age.
But there is a microSD slot allowing expansion up to 64GB.
The device runs on Android Lollipop 5.0, and has a 2MP front facing camera along with an 8MP rear-facing camera with LED flash, burst mode and High Dynamic Range.
However video capture and playback is only VGA 30fps, which may not be enough for everyone.
It has a 2500 mAh built in battery which Vodafone says provides up to 18 hours of talk time or up to 915 hours on standby – probably plenty if you aren't a heavy duty streamer, gamer or business user.
You can have any colour you want, as long as it is anthracite. But, on balance it is difficult to find too much wrong with this handset, when viewed through the prism of price.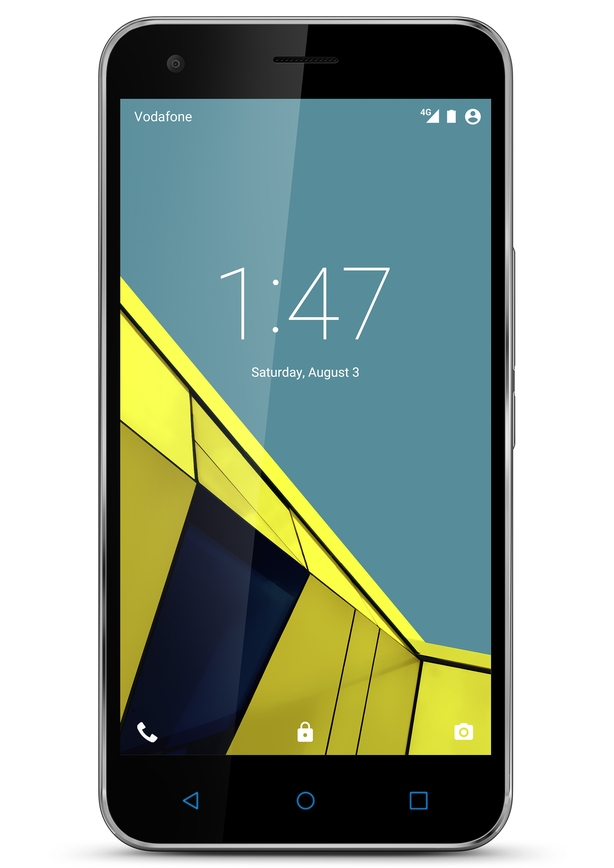 If you have a few more euro to spare though, then you may wish to spare a thought for the Smart prime 6's big brother, the Smart ultra 6.
It's beefier all round and comes with a bit less than double the spec for a bit less than double the price.
For €169.99 on pay as you go, you get a 5.5 inch screen with 1920 x 1080 resolution which is really pretty good as long as you don't view it from too extreme an angle.
It is reasonably light at 151g and sits firmly in the hand.
Unlike the Smart prime 6, you cannot take the back cover off the Smart ultra 6, which gives it a bit more of a premium look and feel.
It has a Qualcomm Snapdragon 615 octa-core processor with 2GB of RAM, which makes it much more robust for handling heavier tasks like gaming, and HD video playback.
There is 16GB of storage, with 8GB of that given over to content, and like its little brother it can be expanded using a microSD card, this time to a healthy 128GB.
The 4G device runs Android's latest Lollipop 5.0.2 operating system which includes and a battery saver feature that will extend the battery life up to 90 minutes.
But that shouldn't really be necessary because it has a 3,000mAh battery.
It has borrowed its 13MP rear-facing camera from Sony who, to be fair, make good smartphone cameras, and also has a larger 5 MP front-facing unit.
Video can be shot at 1080p on the rear camera and 720p with the front.
Let's be clear. Despite having a 6 in its name, the Smart ultra 6 is no iPhone 6 or Samsung Galaxy S6.

But as a personal phone to complement a work handset, or a reasonably priced option for a moderate user, teen or older person, this device really offers value.