Are you an unhappy Windows 7 user? Of course not. I don't think anyone is, writes Niall Kitson.
Windows 7 is easy to use, responds well to any application you can throw at it, has lots of developer support, and gets out of the way to let you do the things you want to. In short, it's a great piece of software. That's fine for Microsoft's reputation but terrible for its bottom line.
According to figures from Netmarketshare.com, Windows 7 commands nearly 61% of the desktop operating system market followed by Windows 8.1 on a meagre 13%, Windows 8 on 2.9%, and Windows XP lingering around the 12% mark. That's a chunk of revenue Microsoft has missed out on as consumers opted not to migrate either by hard copy or as a reduced rate download.
The resilience of Windows XP and Windows 7 can be chalked down to a couple of factors, chief among them reliability, good user experience and a slowing PC market as mobile devices provide a barebones computing experience in a cheaper and more convenient form factor. According to research firm IDC, the overall PC market declined 11.8% over this time in 2014, which itself saw a 7.5% decline on 2013. As was shown with Windows 8, the argument that consumers delay purchasing decisions until the latest version of Windows hits the shelves no longer applies.
With Windows 10 bringing the desktop and the start button back to the centre of the computing experience for PCs Windows 8/8.1 users should embrace the new operating system, not to mention it being a free upgrade (unless you're using Vista or earlier). But what about the happy Windows 7 user? Should they consider the move when 29 July comes around? I'm going to say yes, and here's why.
1. You can always go back
Buying a boxed piece of software comes with the understanding that you're stuck with it. As a free upgrade, that mental block isn't there. Feel free to play with Windows 10 but before you install it make sure you have your original Windows 7 DVD, a backup/restore disk made in Windows 7, or use partition management software to create a bootable DC, DVD or Flash drive.
Microsoft has a useful tutorial on this here http://windows.microsoft.com/en-us/windows/restore-computer-from-system-image-backup#1TC=windows-7.
2. Changing support cycles
Microsoft was a victim of its own success with XP. Released in 2001, support for it only ended in 2014, six years after the release of Service Pack 2. Similarly, Support for Windows Server 2003 is only ending this year. Short lifecycles make sense from a security perspective and the lean development process helps avoid the kind bloat that afflicted Vista.
Windows 7 was released in 2009 and updated in 2011, only a year before the Windows 8 hit the shelves. That's a much shorter refresh cycle, forcing developers to update their apps more frequently. By going the free route, users will find the migration to the latest OS easier, and therefore third party developers will find it easier to ditch support for older operating systems. So the logic goes.
Microsoft has also said it will be taking a different approach to the upgrade process, opting for incremental improvements over big new releases. Yes, it's lock-in but best get used to it fast.
3. The lessons from mobile
Windows 8 was a desktop OS with a mobile interface slapped on top of it for no reason other than it looked like Windows Phone and that would bridge the mobile and PC interfaces together. The argument for continuity across Xbox, PC and mobile fell down, however, when it became apparent users have different expectations for different devices.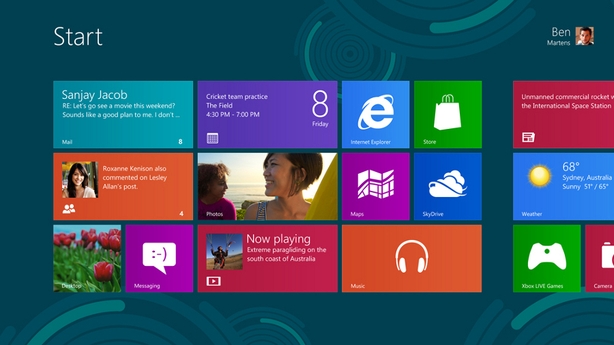 Microsoft hasn't totally done away with the 'modern UI'. The new start menu (mostly the same as the old) has added live tiles if for no other reason than to show it was half-right to have them in the first place.
As with mobile, where a swipe down gives you an at-a-glance view of your smartphone's settings, Windows 10's Notification Centre does the same either by clicking on an icon in the task bar, swiping from the right to the centre of the screen or through the keyboard shortcut Windows+C. Depending on how much you use your Microsoft account it's a nifty feature and a welcome one - even if Mac OS X got there first (see also virtual desktop management).
One of the smartest things about Windows 10 is it can detect when a two-in-one device is being used as either a tablet or desktop PC and adjusts the interface accordingly, so you get a UI to suit your use, be it for watching clips or working with Office. Horses for courses, and all that.
4. Cortana
Google's Google Now, Apple's Siri, Facebook's rumoured Moneypenny. Virtual assistants are an imperfect feature dependent on the amount of effort companies want to put into their localisation efforts. Microsoft's Cortana has more personality than Google Now and more ambition than Siri as - guess what - it's designed for the desktop and prolonged periods of action over short commands like composing text messages,search, making calls and setting appointments.
Microsoft is excited about the potential for Cortana as a learning feature than can pre-empt user demands. A release date for Ireland has yet to be confirmed owing to localisation issues (ie figuring out accents) but it's still a feature worth getting excited about.
5. HoloLens
In discussing HoloLens with a Microsoft executive last week I was told that the impressive HoloLens augmented reality headset would not be a standalone device but was being considered part of the Windows 10 product roadmap. That is, Redmond fully expects you to own one. How exactly that technology will integrate into the home beyond gaming and educational applications is something we're excited to see, and you should be prepared for.