Irish Nationwide Building Society has admitted to widespread breaches following a Central Bank regulatory investigation, and has entered a settlement with the Central Bank.
A fine of €5m has been imposed on the building society but it will not be collected.
The Central Bank said it was a matter of significant public interest that a thorough investigation was carried out to examine the key issues arising within INBS between August 2004 and September 2008.
The collapse of the building society had cost the Irish taxpayer €5.4 billion.
This settlement comes after the Central Bank's biggest and most significant investigation to date.
It said the investigation was "paralleled in its degree of complexity and scale to any case which preceded it".
The building society admitted multiple failings at several levels of its commercial lending process, from operational lending, to credit review, its credit, provisions and audit committees all the way to its board of directors.
The investigation began in 2010 and focussed on the building society's commercial lending and credit risk management processes.
It also examined certain people in INBS management in the period between August 2004 and September 2008.
The Central Bank reprimanded INBS and imposed the maximum applicable fine of €5m.
But it said that as INBS does not have any assets, it would not be in the public interest to pursue the collection of the fine and will not do so on this occasion.
The Central Bank's Director of Enforcement, Derville Rowland, said that INBS admitted failings amount to a "consistent and, at times, wholesale disregard for its own policies and procedures".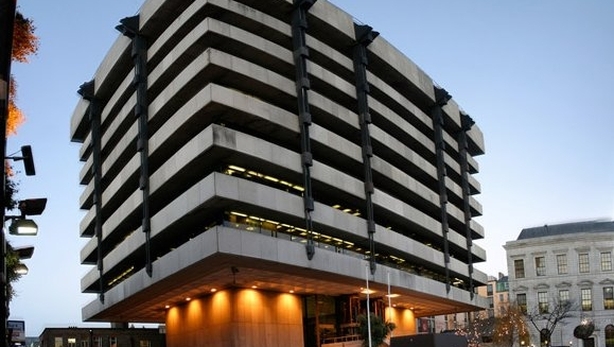 "It is imperative that all regulated firms comply with financial services law and regulation and have robust systems and controls in place to continuously test and ensure compliance with their internal processes and controls," Ms Rowland said.
"It is not sufficient for firms merely to have documented policies and procedures; the implementation of and compliance with those policies and procedures must be rigourously and systematically monitored and reviewed. Despite supervisory measures taken by the Financial Regulator at the time, INBS, by its own admission, failed in this regard," she added.
This settlement concludes the case against the firm.
The Central Bank inquiry will continue into people who were concerned in the management of INBS, to establish whether certain persons who were concerned in the management of the building society participated in the commission of the breaches.
Irish Nationwide's branch operation was closed by the State and it was folded into Irish Bank Resolution Corporation in 2011, alongside Anglo Irish Bank, for wind down. IBRC was liquidated by the State in February 2013.