British lender Barclays surprised markets today by announcing a search for a new chief executive in an attempt to accelerate strategic change and boost shareholder returns.
The bank said Antony Jenkins, who has led the bank since 2012, would be stepping aside, leaving its new chairman John McFarlane to take over executive duties until a permanent successor was appointed.
The shock decision came after the board decided new leadership was required to take the bank forward following a period of lacklustre results and uncertainty about the bank's future structure.
The bank lauded Jenkins' role in steering the bank through a period of rapid change over the last three years.
But deputy chairman Michael Rake said the board had decided Jenkins did not have the blend of skills required to take the company forward.
"We are leaving value on the table and a new approach is required. As a group, if we aspire to bring shareholder returns forward, we need to be much more focused on what is attractive, what we are good at, and where we are good at it," he said in a statement.
"We therefore need to improve revenue, costs and capital performance. We also need to become more externally focused and deal with the internal bureaucracy by becoming leaner and more agile," he added.
The bank said the change of leadership would not equate to a change in strategy at the bank.
Mr Jenkins leaves the bank with 12 months' notice and will receive his current annual salary of £1.1m, £950,000 in role-based pay and a pension of £363,000 a year.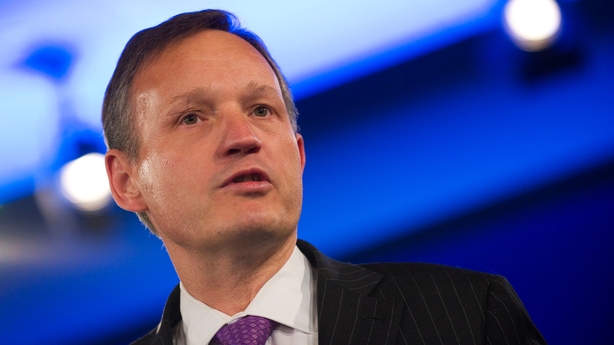 He became chief executive in summer 2012, replacing Bob Diamond, who left the bank in the wake of its involvement in the Libor scandal, which saw banks attempt to fix the key interest rate.
Mr Jenkins promised to bring a new culture of decency to the bank, although the lender now says it must improve its commercial performance.
"In the summer of 2012, I became group chief executive at a particularly difficult time for Barclays. It is easy to forget just how bad things were three years ago both for our industry and even more so for us," he said today.
"I am very proud of the significant progress we have made since then. Our capital position is much stronger, our business model is more balanced, we are much more disciplined on cost management, we have made good progress in rebuilding our reputation and we are seen as a leader in the application of technology to our business," the outgoing CEO said.
Barclays confirmed that Mr Jenkins has already left the bank.
Mr McFarlane has taken over his duties, although the changes will not fully come into effect until July 17, when he retires as chairman of bus and train operator FirstGroup.
Shares in Barclays jumped almost 3% in London trade after the announcement.
Mr McFarlane was chairman at insurer Aviva in 2012 when it axed its boss, Andrew Moss, due to the under-performance of the business.
He then also acted as executive chairman until the insurer found its new chief executive, Mark Wilson.
"Whilst it is unfortunate that I have had little time to work with Antony, I respect and endorse the position of the board in deciding that a change in leadership is required at this time," Mr McFarlane said.
He added that with his "fresh perspective" he could see that Barclays has first-class retail, commercial and investment banking businesses.