Britain's biggest supermarket chain Tesco said sales had declined less than expected in its first quarter.
This suggests that a tentative recovery in its key home market could be starting to move onto a stronger footing.
Tesco, which endured a horrendous 18 months marred by profit warnings, a record statutory loss and an accounting scandal, said sales at UK stores open for more than a year fell 1.3% over the 13 weeks to May 30.
This compared with forecasts of a decline of between 1.6% and 3% by analysts polled by Reuters.
Tesco attributed the outcome to lower prices, better product availability and improved customer service, which it said had resulted in more people buying more goods in greater volume, albeit at lower prices.
The first-quarter decline also marks an improvement on the 1.7% fall recorded in the fourth quarter of its previous financial year.
Tesco said its Irish like-for-like sales were down 4.4% over the three months to the end of May compared to the same time last year.
"Whilst the market is still challenging and volatility is likely to remain a feature of short-term performance, these first-quarter results represent another step in the right direction," Tesco's chief executive Dave Lewis said.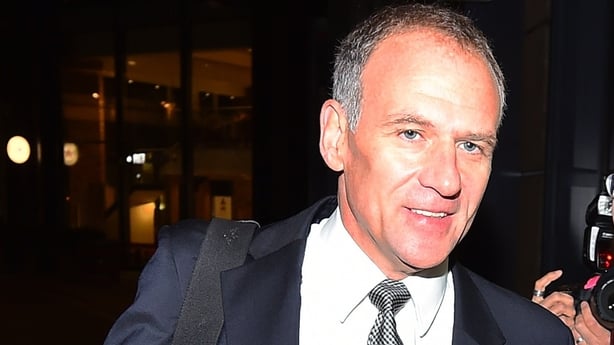 "We do feel we are more in control than perhaps we were a year ago and this is another step in the right direction, but nobody ever said this was going to be quick or easy," Lewis said.
Lewis, a former Unilever executive who was brought in last September to lead a turnaround in the company, is cutting costs and selling assets as he seeks to reduce Tesco's debts, get back its investment-grade credit rating and re-build the firm's credibility after the damaging year.
The trading update comes ahead of its annual shareholders' meeting which could turn into a stormy affair.
The meeting is the first chance for investors to quiz the board directly since the accounting scandal, which related to wrongly booking payments from suppliers, broke in September.
Shareholders could revolt over a £1.2m payoff to former chief executive Philip Clarke, who was sacked in July, and a £1m payout to former finance chief Laurie McIlwee, who resigned in April last year.
Mr Lewis declined to comment on possible disposals until something had been agreed.
The group is selling its data business Dunnhumby and, according to sources familiar with the matter, has hired HSBC to explore the sale of its South Korean unit, Homeplus, the group's biggest business outside Britain.