The European Commission is to relaunch plans for a Common Consolidated Corporate Tax Base, which will be mandatory for multinational companies operating in the European Union.
EU Finance Commissioner Pierre Moscovici has announced he will bring forward a reformed CCCTB package early in the new year. 
It will differ from the existing package, which is deadlocked in disagreement with member states, including Ireland. 
The new package will propose introducing the regime in two steps, with the first being a common corporate tax base - a common definition of what counts as taxable corporate profit. 
Later the Commission will propose a phased in consolidation, or a sharing out of tax revenues. The Commission said there is strong consensus in favour of the idea that companies should pay tax where they make profits.
The Commissioner said he will also bring forward a reform of the transfer pricing regime, and so-called patent boxes which give a preferential tax rate for intellectual property.
He said these allow multinational companies to shift profits around between countries to avoid paying tax. These two measures cover about two thirds of the profits that multinationals move around to avoid tax, he added.
Mr Moscovici said that following his visit to Dublin last month and discussions with Minister for Finance Michael Noonan there was, he believed "room for discussion on this two steps approach".
The Commission is opening a public consultation on measures to increase transparency around corporate tax, including on whether companies should have to report how much tax they pay on a country by country basis in the EU.
EU releases world tax havens blacklist
The European Union published its first list of international tax havens today as part of a crackdown on multinational companies trying to avoid paying tax in the 28-nation bloc. 
The list of 30 territories includes Hong Kong and Brunei in Asia, Monaco, Andorra and Guernsey in Europe and a series of Caribbean havens including the Cayman Islands and British Virgin Islands.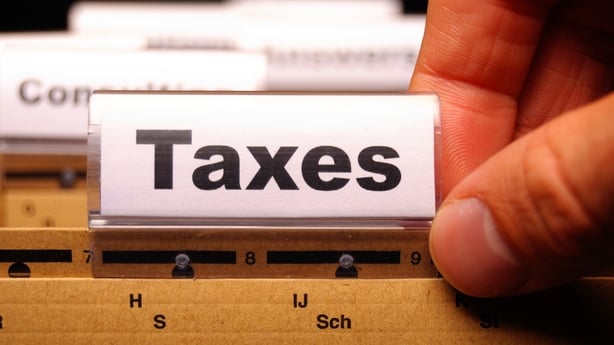 The European Commission proposals also include reforms to end sweetheart tax deals following a series of investigations into arrangements between EU countries and firms including Amazon, Apple and Starbucks. 
"We are today publishing the top 30 non-cooperative jurisdictions consisting of those countries or territories that feature on at least 10 member states' blacklists," Commissioner Pierre Moscovici told a news conference.
The former French finance minister said the publication of the blacklist was a "decisive step" that would "push non-cooperative non-EU jurisdictions to be more cooperative and adopt international standards."
The full list is: Andorra, Liechtenstein, Guernsey, Monaco, Mauritius, Liberia, Seychelles, Brunei, Hong Kong, Maldives, Cook Islands, Nauru, Niue, Marshall Islands, Vanuatu, Anguilla, Antigua and Barbuda, Bahamas, Barbados, Belize, Bermuda, British Virgin Islands, Cayman Islands, Grenada, Montserrat, Panama, St Vincent and the Grenadines, St Kitts and Nevis, Turks and Caicos, US Virgin Islands.
But critics say the publication of the list risks being seen as an attempt to distract from the EU's need to tackle its own issues with tax avoidance.
Today's tax proposals are a response to the so-called "LuxLeaks" scandal that exposed deals with the tiny EU state of Luxembourg that saved some of the world's largest companies, including Apple, IKEA and Pepsi, billions of dollars in taxes. 
The dealings in Luxembourg have been particularly embarrassing for Jean-Claude Juncker, now the head of the European Commission, who was the small duchy's premier when the deals were made.
The EU is also looking to build on existing probes into the tax dealings of Apple in Ireland, Starbucks in the Netherlands and Amazon and Fiat in the Luxembourg.