Loss-making Malaysia Airlines is set to undergo a complete overhaul as it is restructured into a new company, with a rebranding that will be unveiled next week and changes planned to its fleet and network strategies. 
Christoph Mueller, who joined from Aer Lingus, said in his first ever interview since taking over as chief executive on May 1 that the new company will be like a "start-up". 
A new name and livery are on the cards for Malaysia Airlines (MAS), sources told Reuters. 
"I'm hired to run the new company entirely on commercial terms and there's very little margin for error," Mr Mueller told Reuters at the Kuala Lumpur office of Malaysian state investor Khazanah.
Khazanah took MAS private late last year as part of a 6 billion ringgit ($1.66 billion) restructuring. 
"It's not a continuation of the old company in a new disguise, everything is new," said Mueller, who helped turn around carriers such as Aer Lingus, Belgium's Sabena, and Germany's Lufthansa. 
The airline, which has seen successive years of losses, suffered huge damage to its brand after flight MH370, carrying 239 passengers and crew, disappeared in March last year, in what has become one of the greatest mysteries in aviation history.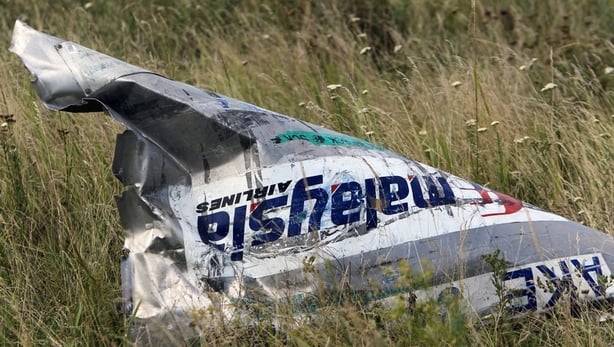 In July, Malaysia Airlines Flight MH17 was shot down over rebel-held territory in eastern Ukraine, and all 298 aboard were killed. 
Apart from the brand, analysts say that the key to a revival will be the management's ability to reduce costs, deploy capacity more efficiently, create a profitable network that leverages on Kuala Lumpur's position as a regional hub, and partnerships with other airlines. 
MAS, in the past, was also hindered by disagreements between the management and the unions, which opposed job cuts. 
The government also interfered in the day-to-day running of the airline, and commercial contracts were often awarded to suppliers with political connections. 
MAS has announced plans to lay off about a third of its 20,000 work-force, expected in the coming week, and will also shrink its capacity this year. 
Mr Mueller confirmed that the carrier has been trying to sell two of its A380s and will likely have fewer planes overall, but added that the new company will keep all of its current types of aircraft including the Airbus A330s, Boeing 777-200s and 737-800s. 
Competition has been intense at home, where low-cost carrier AirAsia has taken much of the short-haul market from MAS and affiliate AirAsia X has provided stiff competition in the medium and long-haul markets. 
The airline's costs are 20% above its rivals and Mr Mueller said it will take three years to close that gap and return to profitability. 
"We are not without our weapons. It's doable, and it depends on the vigour in which we pursue the cost reduction," he said.