While Britain's politicians are likely to be struggling to form a government next week, the Bank of England will look further ahead and consider whether markets are too relaxed about the prospect of higher interest rates.
The Bank of England is expected to keep rates at a record-low 0.5% - their level for more than six years - at its monthly meeting on Monday.
This is according to every economist polled by Reuters this week.
But Governor Mark Carney may expand on a recent observation by the Bank of England that financial markets expected only an "exceptionally slow" pace of interest rate rises on Wednesday.
That observation caused investors to bring forward their rate hike expectations.
Britain's election today looks unlikely to give one party a majority, and a government may not be in place by the time Carney presents a quarterly update of the Bank of England's forecasts.
In any case, it will be too soon for the bank to reach a view on how any new economic policies might affect growth.
Talk of rate rises may sound premature after the latest economic data. Britain's economic growth halved in the first quarter of 2015, and the Bank of England has said it expects inflation to fall below zero in the coming months.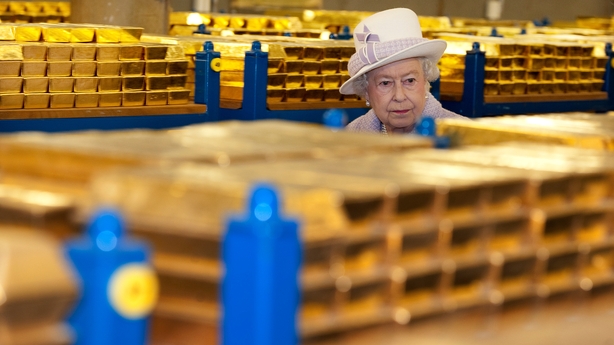 However, the bank focuses on where inflation is likely to be in two years' time, and prices could pick up if growth accelerates in the euro zone, oil prices rise and Britain's weak productivity fails to improve.
Expectations in markets that interest rates will rise only slowly may prompt the bank to raise its forecast for inflation in two years' time.
In February, it said inflation in two years' time was likely to be just below its 2% target.
In April, markets were pricing in no rate move until September 2016 and for rates to rise slowly after that. Now, markets expect a rise in around a year's time. Economists think a move may come slightly earlier.
Markets have been repeatedly wrongfooted by the Bank of England. Almost a year ago, it warned that they were underestimating the chance of a rate rise, causing a jump in sterling.
Then oil prices tumbled, reducing pressure to fight off inflation.
Weak economic growth in Britain of just 0.3% in the first three months of 2015 has increased the chance that the Bank of England will trim its forecast for 2.9% growth this year but is less likely to hurt its identical growth forecast for 2016.
Economists also think the bank may cut its forecast for annual wage growth of 3.5% late this year, after wage rises remained tepid in the early part of 2015.