The Central Bank has reported profits of €2.1 billion for last year, which brings its profits over the last six years to €8 billion.
In its annual report, the Central Bank said the "unprecedented" scale of profits for the recent years reflects several exceptional crisis-related factors and the manner in which they have been handled by the bank.
It said that a total of €1.7 billion of this profit is being paid to the Exchequer.
Speaking at the launch of the Central Bank's annual report, its Governor Patrick Honohan said that this was his final report launch.
Professor Honohan said he believed this was a good time to go as the Central Bank is in a time of change and transition and is moving from a crisis management phase to a consolidation phase.
He said that there were no rows behind his decision to resign, adding that he is not getting any younger and that he had been asking himself for a long time as to when was the best moment to go.
Mr Honohan said he had asked the Minister for Finance in early April to start process of finding a successor. He will stay on to November, he added.
He said Michael Noonan was surprised to be told of his retirement, but was understanding about it.
He said there has been a lot of change over the past six years.
Professor Honohan said he will be 66 in October and he said he wanted to give the Government six months to find a replacement. He also did not rule out the possibility of writing a book on the banking crisis and his time as Central Bank governor.
Taoiseach Enda Kenny said Mr Honohan played a key role in rebuilding stability in Ireland's financial services sector, which has underpinned Ireland's wider economic recovery.
Finance minister Michael Noonan said Professor Honohan's retirement will mark the end of an era.
He said he had "left an enduring legacy in his contribution to the stability of the country which is now beginning to strengthen and grow".
The process is now under way to identify candidates to replace Professor Honohan and under the Central Bank Act the appointment of a new governor is made by the President on the nomination of the Government.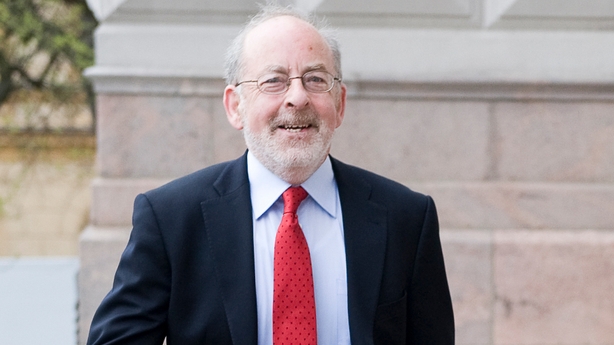 Speaking at today's press conference, Mr Honohan said relations with Minister Noonan and Department of Finance have been very good. He said he goes there monthly with the National Treasury Management Agency to "thrash out financial stability issues".
He also said that he personally has a very good working relations with senior officials at the department.
Mr Honohan said there was still a lot of damage evident in economy and he would liked to have seen much more progress on "curing" mortgage arrears.
He added that he should have expected slow progress on arrears as he knew from others that it takes a decade to clear financial crises.
The Central Bank boss also said that fragility is still a big issue for the Irish economy. He said the country's high levels of debt leaves the economy vulnerable to shocks and caution is still needed.
He also said that he had not changed his view that banks should be allowed to set interest rates for products independently, despite Government pressure on lenders to cut mortgage rates.
The country's banks have been urged to reduce standard variable rate mortgages, with Michael Noonan saying he expected them to cede to a request to do so, while other ministers have threatened to increase its annual bank levy.
"I don't know of any successful economy these days that attempts to have administrative regulation of retail interest rates," Mr Honohan stated today.
On Jean-Claude Trichet's appearance in Dublin yesterday, Mr Honohan said he thought it was great that the former ECB head had come to Ireland.
He said Mr Trichet wanted to tell his story and the Irish wanted to hear it. He called the IIEA event "extraordinary" and very useful.
Professor Honohan said that Mr Trichet "has always been a friend of Ireland". He added that he did not disagree with anything Mr Trichet had said yesterday.
On the Government's Spring Economic Statement, which was delivered earlier this week, the Central Bank boss said it puts a degree of structure and discipline on the budget process.
He said the Central Bank has its own forecasts, which are slightly different. But he said the bank has no message it wants to deliver at this stage.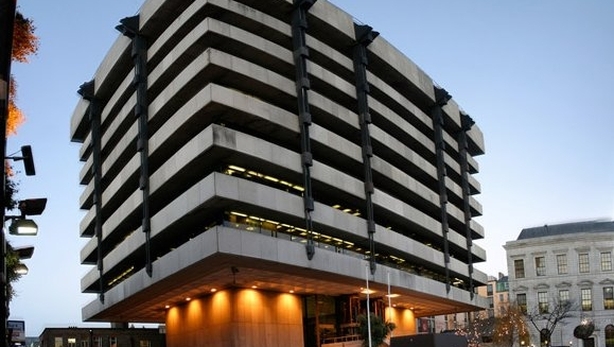 In the annual report, the Central Bank said that after emerging from the EU-IMF programme at the end of 2013, the Irish economy continued to experience a recovery last year.
It noted that progress was made in the banking sector, with the banks' balance sheets gradually being repaired. However, Professor Honohan said that some challenges remain, especially around longer term loan arrears.
During the year, the Central Bank continued to engage directly with banks on the issue of the elevated levels of mortgage arrears.
The Governor said that after a slow start, the capacity and approach of the banks for dealing with distressed borrowers has "materially improved".
He noted that there has been a significant shift from relying on short-term measures to longer term, sustainable solutions.
Central Bank to stick to bond sales timetable
The Central Bank also said today that it will not change the timetable for bond sales tied to a 2013 deal the Government struck with the European Central Bank to ease the burden of its bank debt.
The Government won ECB approval in 2013 to stretch out the cost of bailing out the collapsed Anglo Irish Bank after nearly 18 months of talks, cutting billions off the country's borrowing needs and cutting its budget deficit.
As part of the debt swap, the NTMA pledged to issue new bonds worth €25 billion, but to slowly feed them into the market via the Central Bank, selling at least €500m a year from 2014 to 2018.
The ECB has since stated that the deal raised serious monetary financing concerns. These could be mitigated by a more ambitious sales schedule, the ECB said in its annual report released last month.
The Central Bank disposed of the minimum €500m of the long-dated government bonds in December last year.
"The policy in relation to disposals from this portfolio remains unchanged, i.e. they will be sold as soon as possible, provided conditions of financial stability permit," the Central Bank said in its annual report today.