The AIB chairman has said that the bank's priorities are to keep private dwelling mortgage customers in their own homes where possible and to secure the future of viable companies and protect employees.
Richard Pym was speaking at the group's annual general meeting this morning.
Mr Pym said 2014 was a milestone year for the bank, in which it achieved significantly improved financial results. He said the bank is now in a stronger position to support its customers and the Irish economy.
He thanked the Irish taxpayers for having invested €20.8 billion in support for AIB, without which he said the group would not have survived.
He said the bank deals with all debt cases in a fair way, while ensuring an economic return for the bank and taxpayers.
The bank chairman added, though, that he shares concerns about the consequences of ongoing difficulties associated with legacy debt.
On mortgage interest rates, Mr Pym said that AIB, as a commercial institution, needs to make sure that lending is at sustainable rates to see that it is able to rebuild its capital to insulate it against any future adverse shocks.
He said comments that AIB is able to fund itself at the ECB base rate is "simply not the case and is an overly
simplistic assessment of a much broader set of circumstances".
AIB did not provide an update on its financial performance today.
Addressing his last AGM as CEO, David Duffy said 11,000 "solutions" have been put in place on the home ownership front.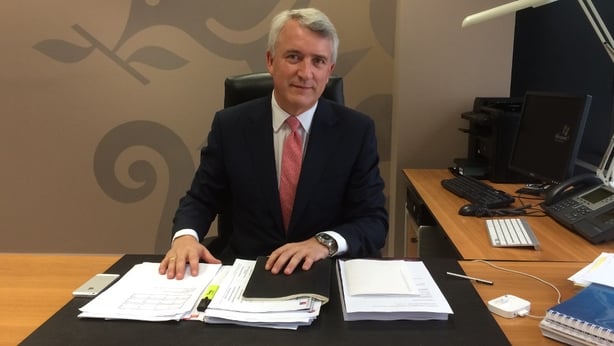 Mr Duffy said the bank starts with the principle of leaving people in their homes. On repossessions, he said that 99% had been voluntary surrenders or of vacant houses.
Mr Duffy will appear before the Banking Inquiry tomorrow afternoon. It is expected he will be replaced as chief executive by Bernard Byrne, director of retail and business banking.
Mr Byrne's appointment has been approved by the Department of Finance, which manages the State's 99.8% shareholding in AIB. It is awaiting European Central Bank approval.
AIB chairman Mr Pym also told the AGM that AIB was not willing to spend shareholders' and taxpayers' money where customers will not co-operate. He said it is not fair on those who try to co-operate with the bank.  
He added that having learned the lessons of its "extremely painful" past, it can not allow the bank to return to a situation where its lending decisions are being undertaken on any other basis than a medium to long term view of sustainability and viability.
Shareholder and independent TD Shane Ross said the bank should not count on the loyalty of its customers, adding that they would move if there were better mortgage rate or deposit offers elsewhere.
Mr Ross said that he personally feels "totally and utterly betrayed" by the bank. He said the board is running - with the Bank of Ireland - a cartel, to punish people on variable rates, punishing people in a way they cannot afford.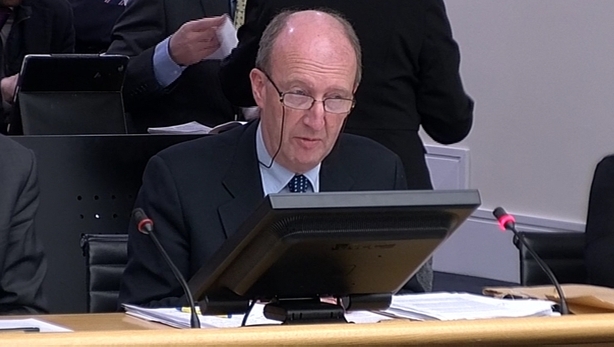 Mr Ross also said he did not accept that 2014 was a "milestone year" for AIB. 
He said AIB shares are overvalued and are trading on the market at nine cents. "Why have you not asked the Stock Exchange to suspend trading in the shares?," he asked the bank's management.
The bank's chairman agreed that AIB's shares were overvalued. 
"Based on that number of shares in issue, that's half a trillion, multiplied by yesterday's closing share price, our ordinary shares are currently trading on a valuation of around six times the net asset value of the Group (excluding the 2009 Preference Shares), at the end of December," he told today's AGM. 
"That compares to the median for comparable European banks of around one times net asset value. Based on that differential I cannot think why a reasonable investor would think that this bank is worth six times its net assets," he added.
Mr Ross also criticised most of the AIB board for what he said he considers pay and remuneration that is too high. He accused chairman Mr Pym of "milking" the bank.
Mr Pym told Mr Ross that his comment was "outrageous" and that he should reconsider his comments.
Speaking after today's AGM, Mr Pym told journalists that talks with Government and advisors on a move to private ownership, through an Initial Public Offering, are ongoing.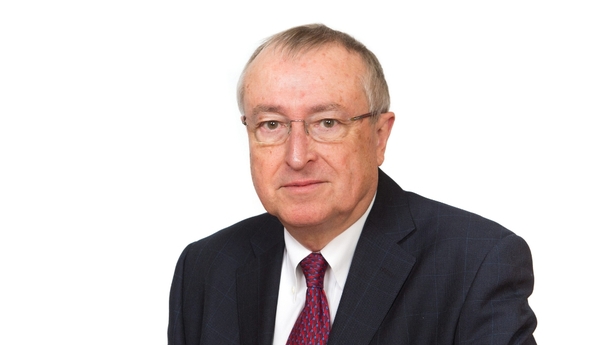 "The Government has appointed Goldman Sachs as an advisor on the capital structure. We're engaged with the department officials and Goldman Sachs, in discussing our capital which involves both the preference shares and the contingent capital notes," Mr Pym said.
"I can't give you any update other than to say that the discussions are happening," he added.
On the timing of an IPO, Mr Pym said that would depend on the discussions, and that all decisions on a potential IPO are with the Department of Finance. 
"We are co-operating with the process and whenever the department decides, if they do, to relist the shares."
Mr Pym said the board has a monthly meeting on discussions with the shareholder.