Dublin is leading the national recovery with more improvements expected over the next year, a new quarterly economic report focused on the Dublin economy says.
The Dublin Economic Monitor, launched today, is a joint initiative of the four Dublin local authorities.
It tracks 15 key economic indicators in the city, including employment, housing, commercial property, airport arrivals, port traffic and consumer sentiment.
The Monitor will be published online every quarter. DKM Consultants produced the new study, while KCB/ESRI developed the Dublin consumer sentiment data and MARKIT developed a new Dublin Purchasing Managers Index (PMI).
The authors of the new research say it can not be overemphasised that Dublin - as a region - has a pivotal part to play in driving the country's economic development.
The city competes with other cities in Europe and further afield for foreign direct investment.
"It is essential that we maintain a strong focus on maintaining and enhancing Dublin's attractiveness and competitiveness as a location in which to do business, to live and work in," they added.
"The Economic Monitor captures Dublin as it re-emerges from the worst recession in a generation. Leaner and more competitive, it is reasserting its role as the powerhouse of the Irish economy, and one of the most vibrant cities globally," commented John Lawlor, Director of DKM Economic Consultants.
Today's Monitor shows that unemployment levels in Dublin are down to 8.9% from a high of 13% at the height of the economic crisis. Employment in the services sector, which dominate the Dublin economy, is also back to peak levels.
Dublin companies are also continuing to increase staffing levels with strong levels of job creation recorded in the first quarter of this year.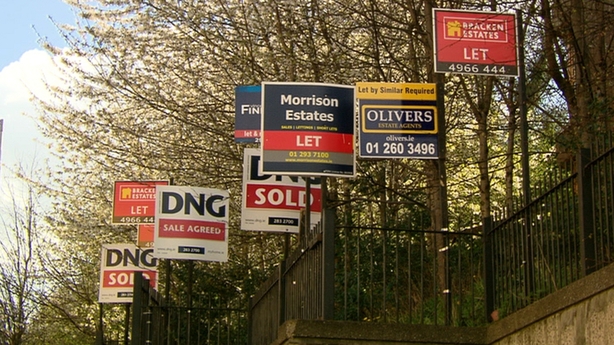 On housing, the Monitor says that the city's housing market is howing signs of stabilisation after the recent Central Bank regulations on mortgages, however it noted that residential rents are still climbing.
Office rents are also rising strongly, while office vacancy rates have fallen significantly.
Meanwhile, the KCB/ESRI Dublin consumer sentiment index shows that 68% of Dublin consumers expect the economic situation to improve in the next 12 months.
KBC also saw a notable improvement in expectations for Dublin consumers' household finances in the year ahead, presumably driven by the end of "austerity" Budgets and the anticipation that growth in incomes will outpace inflation.
And the new MARKIT Dublin PMI shows a sharp increase in business output during the first three months of this year. It noted that new business orders have now risen for Dublin based firms for the last ten quarters in a row.