Britain's biggest retailer Tesco has posted the worst annual loss in its 96-year history after writing down the value of its stores by £4.7 billion. 
Tesco has been hurt by an accounting scandal and sliding sales due to pressure from discounters and a brutal price war.
The supermarket group said it made a statutory pre-tax loss of £6.38 billion in the year to the end of February. 
The statutory loss, which also includes stock writedowns, is one of the biggest in British corporate history. 
"The market is still challenging and we are not expecting any let up in the months ahead," said Dave Lewis, a former Unilever executive who has impressed investors with his decisive action since he joined in September. 
Analysts said the full-year results were broadly in line with expectations, but the writedown was larger than forecast.
Tesco reported a trading profit was £1.4 billion, in line with company guidance but less than half of the £3.3 billion made the year before and a third year of declines in a row. 
The firm also revealed it had net debt of £8.5bn and a net pension deficit of £3.9bn. 
Tesco said that overall its trading results in Europe were behind its expectations.  
It said it was seeing "strong competition" from discount retailers and this held back its sales performance, particularly in Ireland which saw a like-for-like sales decline of 6.3%.  
Today's results did show some signs of improvement, however, with like-for-like sales in Tesco's home UK market, excluding fuel and VAT, down 1.2% in the fourth quarter compared to a fall of 4.4% in the previous three months. 
Like-for-like volumes were up for the first time in over four years. 
The group said trading conditions remained tough overseas where trading profit in Asia and Europe fell 15.3% and 31.1% respectively.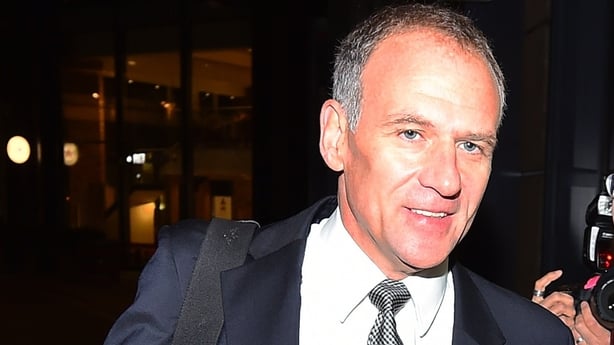 Since the arrival of Mr Lewis, the company has announced the closure of 43 loss-making stores as well as shelving plans for a further 49.
The group has shut its final salary pension scheme and sold its loss-making blinkbox online video operation. It also plans to save £250m a year by shutting its headquarters in Cheshunt and has axed its dividend this year.
Tesco has also recruited former Dixons chairman John Allan to head its board to succeed Richard Broadbent, who left after the discovery last autumn of the £263m accounting blunder, now being investigated by the UK Serious Fraud Office.
Mr Lewis said the company had added a net 4,652 customer-facing roles in stores since September, while cutting the number of head office jobs.

Tesco boss Dave Lewis said further investment to turn around the troubled supermarket group could see its £1.4bn trading profit fall further in the current year after already more than halving in 2014/15. 
"To rebuild our profit this year even back to the level of what we achieved last year isn't without its challenges," Mr Lewis told reporters.
              
"Our aspiration is to maintain the profit level at what it was last year but you should understand that if we feel we have to make further investments to keep the momentum of the business going ... we would," Mr Lewis said. 
The Tesco CEO also said the company Tesco would still prefer to raise cash from asset sales to help reduce debt, rather than launch a rights issue. 
Irish revenues of €2.56 billion for last year
Tesco said revenues from its Irish operations for the year amounted to €2.56 billion - this figure included petrol but excluded VAT. Like for like sales for the period were down 6.3%.
Tesco Ireland said that in the context of a difficult trading market, it focused on improving its core offering to customers.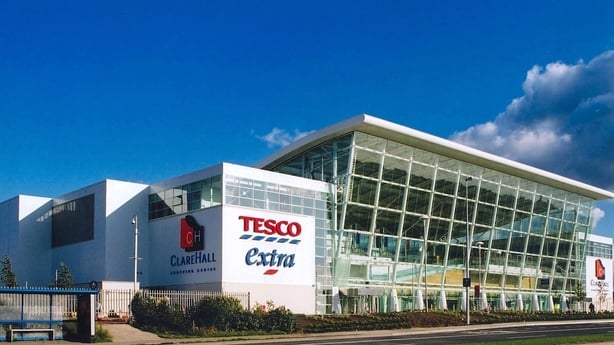 The company opened five new stores during the year, included a Tesco Extra in Dundalk, two superstores in Dun Laoghaire and in Ballincollig, and two Tesco Express shops in Aungier St and Pearse St in Dublin. 
It also launched the Tesco Community Fund in July and so far has shared over €700,000 with over 2,000 local good causes nationwide. 
"Our performance in the period is reflective of a highly competitive and challenging retail market," commented Tesco Ireland's newly appointed CEO Andrew Yaxley.