Associated British Foods has warned that earnings for its current financial year would be hit by major currency moves and could be damaged even more next year if current exchange rates persist.
AB Foods owns budget fashion retailer Primark - which trades as Penneys here - and British Sugar. 
The US dollar/euro exchange rate has moved by over 20% over the last year as the US currency has appreciated and the euro has weakened. 
The impact on AB Foods' adjusted operating profit from the translation of overseas results into sterling was a loss of £11m in the first six months of its financial year ending this September.
If current rates persist it said the hit for the full year would be about £25m. 
The group cautioned that currency movements will potentially have a greater impact where it manufactures or purchases in one currency and sells in another. 
AB Foods' sugar business has a sterling cost base but most of its sales are denominated in euros, while Primark buys a substantial proportion of its garments in dollars and sells in euros and sterling.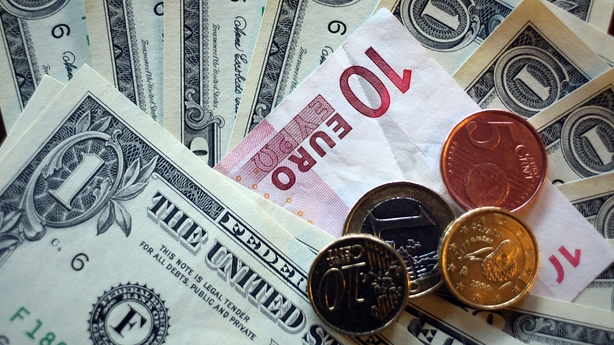 "If the current euro weakness against sterling and the US dollar persists this will have an impact on the group's operating profit for the remainder of this financial year and a greater impact next year," it said. 
AB Foods is majority-owned by the Weston family. 
              
Its chief executive George Weston told Reuters that the firm's working assumption had to be that current exchange rates continue. 
"We have to mitigate the financial effects of it to the extent that we're able to and we have to, in Primark's case ,protect our consumers from the effect of it," he said.
             
Weston said there was no change to AB Foods' outlook on trading performance with the change in forecast all down to currency. 
AB Foods said it made an underlying operating profit of £474m in the six months to the end of February, in line with analysts' forecasts but down from £497m the same time the previous year. 
Underlying earnings per share rose 1% to 46.1 pence and the firm is paying an interim dividend of 10 pence, up 3%. 
The group said Primark's plans for its entry into the northeast of the US in the autumn were well advanced.