European Union state aid regulators today approved Permanent TSB's restructuring plan after the bank pledged to raise net interest margins and sell low-yielding assets over the next three years.
The bank will also raise capital and cut costs as part of the plan, which the European Commission said was aimed at returning 99.2%-State owned bank to profit.
The restructuring plan includes a set of commitments during the restructuring period until the end of 2018, centred on the bank becoming a smaller, domestically-focused lender.
As part of the agreement, the bank will raise profitability by increasing its net interest margins, as well as disposing of low-yield assets.
As previously announced, Permanent TSB has committed to selling some loan portfolios, including its Capital Home Loans Ltd Mortgage Book, which is mainly buy-to-let loans in the UK, and its non-performing Irish Commercial Real Estate Lending portfolio.
It has also committed to reducing the value of its defaulted Irish tracker mortgages through a combination of measures, including cures and asset sales.
The bank has also pledged to raise new capital from private investors, with shareholders being told at its annual general meeting yesterday that €525m would be sought.
"PTSB will continue to de-leverage and reduce costs and will not be able to carry out acquisitions in this period. Moreover, PTSB will take certain actions to facilitate the market entry of competitors," the EU executive said in a statement.
Permanent TSB was required to submit a restructuring plan to European authorities after it received €2.7 billion of capital from the State during the financial crisis.
The European Commission sought the plan to ensure that this support was in line with EU state aid rules.
The Commission today said the bank's plan would make it a viable operator without any further reliance on the State.
Commissioner Margrethe Vestager said the agreement would "close the book on open restructuring cases of banks in Ireland".
She said that the plan also confirmed the effectiveness of EU state aid rules, as they allowed the commission and Irish Government to work to strengthen banks here and return the sector to normality.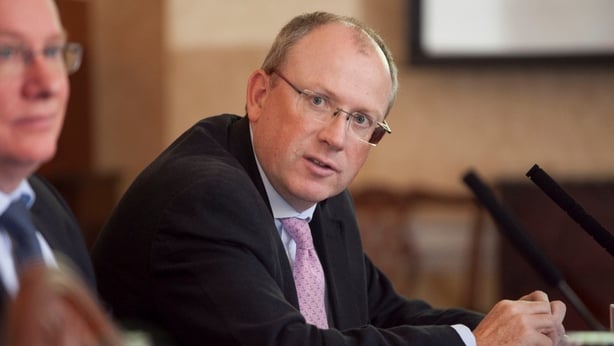 Welcoming today's decision from the Commission, Permanent TSB's group chief executive Jeremy Masding said that is marked a "very significant milestone" for the group, as well as confirming the confidence of the European Commission in the long term viability of the bank.
"The plan agreed is fully consistent with the group's own business plan and we are very confident that we can achieve the various objectives and targets set out and return the group to being a profitable, relevant and competitive force in the retail banking market in Ireland," Mr Masding added.