Royal Dutch Shell has agreed to buy smaller rival BG Group for £47 billion in the first oil super-merger in more than a decade to close the gap with the world's largest oil firm Exxon Mobil in the US.
In a joint statement, the two firms said Shell would pay a mix of cash and shares that would value each BG share at around 1,350 pence.
It said this represented a premium of around 52% to the 90-day trading average.
Britain's BG had a market capitalisation of $46 billion as of yesterday's close, Shell was worth $202 billion while Exxon, the world's largest oil company by market value, was worth $360 billion.
"We have two very strong portfolios combining globally in deep water and integrated gas," Shell's CEO Ben van Beurden told a news conference.
The deal would give Anglo-Dutch Shell access to BG's multi-billion dollar projects in Brazil, East Africa, Australia, Kazakhstan and Egypt, including some of the world's most ambitious liquefied natural gas (LNG) projects.
Van Beurden said the presence of two large firms in Australia, Brazil and China and the European Union might require a detailed conversation with competition authorities.
The collapse in global oil prices has sparked much speculation about mergers in the industry and BG has often been cited as a potential target.
The merger is the biggest announced deal globally so far this year.
BG shares have tumbled nearly 28% since the middle of June, when the slump in global oil prices started. In early trade in London today, BG's shares had risen 42%, while Shell's were down 1.8%.
BG Group employs about 5,200 staff in 24 countries. The natural gas producer was created in 1997 when British Gas demerged into two separately-listed companies, with Centrica having responsibility for the retail side of the business.
The halving in crude prices on the back of a shale oil boom in the US and a decision by Saudi Arabia not to cut production has created an environment similar to the early 2000s, when many large mergers took place.
Back then, oil major BP acquired rival Amoco and Arco, Exxon bought Mobil and Chevron merged with Texaco.
Today's deal, which should generate pretax synergies of around £2.5 billion a year, will result in BG shareholders owning around 19% of the combined group.
The two groups said today that Shell would pay a dividend of $1.88 per ordinary share in 2015 and at least the same amount in 2016.
Shell also expects to start a share buyback programme in 2017 of at least $25 billion from 2017 to 2020.
It said the deal would boost its proven oil and gas reserves by 25%. The firm also plans to increase asset sales to $30 billion between 2016-2018 on the back of the deal.
FACTS AND FIGURES ON BG GROUP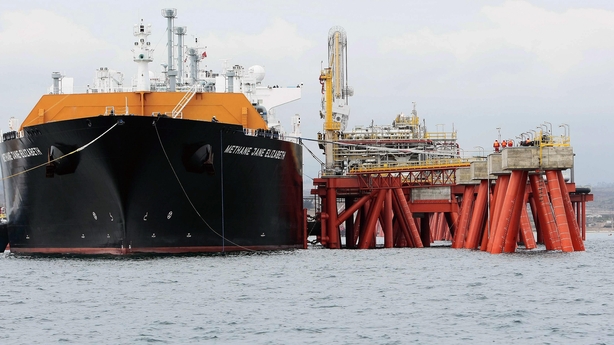 - BG's roots go back to the 1950s, when the UK's Gas Council began putting resources into liquefied natural gas (LNG) as a potential replacement for manufactured gas.
- British Gas, which contained a major part of the UK's exploration business, was privatised in 1986.
- In 1997 British Gas was demerged into two separate public companies. BG took charge of exploration and production, its international downstream operations, as well as its British transmission and distribution business called Transco. The other firm was Centrica, which took over the British retail business of British Gas.
- There was another demerger in 2000 which formed two new public companies - BG Group and Lattice Group, with Lattice inheriting the Transco business.
- Following the second demerger in 2000, BG Group developed a portfolio of major gas assets, in key countries such as Egypt, Trinidad and Tobago, and Kazakhstan as well as the UK's North Sea.
- BG's production has jumped from 3.6 billion barrels of oil equivalent (boe) since its formation in 1997 to around 18 billion boe today. The FTSE 100 firm BG currently employs 5,200 people across 24 countries.
- By 2017, the company expects to be the largest contracted supplier to China, the world's fastest-growing LNG market. The company's major growth projects are in Australia, known as Queensland Curtis LNG, and its oil discoveries offshore Brazil in the Santos Basin.
- BG is led by chairman Andrew Gould and chief executive Helge Lund, who only took up his post in February from Chris Finlayson who lasted less than 18 months and left citing personal reasons. Mr Finlayson's departure coincided with political unrest and production problems at its key business in Egypt.