US investment bank Goldman Sachs today cut its forecasts for the euro.
The bank predicted that the euro will fall through parity with the dollar within a year and plunge to a new record low of $0.80 by the end of 2017.
Goldman's outlook for the euro is now the gloomiest of all major financial institutions.
It comes at the end of a week that saw the European Central Bank launch its "quantitative easing" bond-buying stimulus programme and several banks slash their forecasts for the single currency.
Goldman now sees the euro at $0.95 within 12 months.
This compares with $1.08 at the time of its last published forecasts in late January, $0.85 by the end of next year compared with $1, and $0.80 by the end of 2017 compared with $0.90.
The euro's current all-time low is $0.8225, hit in October 2000.
Goldman cited mounting portfolio outflows from the euro zone and the "normalisation" of US monetary policy as the main reasons behind the anticipated fall.
"We continue to believe that euro/dollar will significantly undershoot, reflecting diverging growth and monetary policy outlooks," Goldman's currency strategists said.
The euro fell to 12-year lows this week after the ECB began its QE bond-buying on Monday.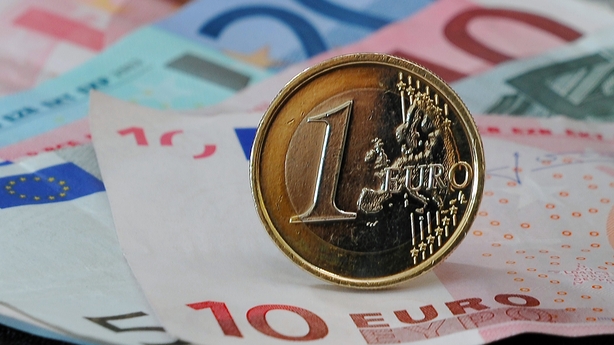 It has slumped 12.5% so far this year, well on track for the biggest quarterly loss since its launch in 1999.
Several major banks cut their euro forecasts this week, including Credit Suisse, Bank of America Merrill Lynch and Deutsche Bank.
Meanwhile, the dollar continued to power higher today, pressuring some stocks and commodities, on expectations of a US Federal Reserve interest rate hike that stand in contrast to easing monetary policy actions by most other major central banks.
The dollar index was on track for a back-to-back weekly gain of more than 2%, setting up its strongest two-week performance in almost five years.
Stocks fell on Wall Street this evening, with the S&P 500 set to fall for a third week in a row.
Energy stocks were among the biggest losers, falling along with a steep decline in crude oil.
Investors are now looking ahead to the Federal Reserve's policy meeting on Tuesday and Wednesday, hoping that it will yield clues about the timing of a rate increase.
The dollar rallied today even after disappointing US inflation and consumer sentiment data, which normally would weaken the currency.