HSBC faces investigation by US authorities and an inquiry by British lawmakers after admitting failings by its Swiss private bank that may have allowed some customers to dodge taxes.
US prosecutors have stepped up efforts to establish whether HSBC helped Americans evade taxes after media reports said the bank had helped wealthy customers conceal millions of dollars of assets.
HSBC is the world's second largest bank.
US authorities are also probing whether HSBC manipulated currency rates, and a US law enforcement official said the investigations could prompt the Department of Justice to revisit a 2012 deferred prosecution agreement with the bank.
The agreement was part of a $1.9 billion settlement that allowed HSBC to avoid criminal charges after it was found to have helped move hundreds of millions of dollars in illicit drug money through the US financial system.
"It is quite possible that the agreement may be reopened as a result of the bank's activities on either or both the tax evasion and foreign exchange manipulation front," a US law enforcement official said.
British lawmakers said they plan to open an inquiry into the bank after it came under fire for its past practices in Switzerland.
HSBC shares were lower again today after falling 1.6% yesterday after media reports about the activities of its Swiss operation based on client data from 2006-2007.
A spokesman for HSBC declined further comment today after the bank issued a statement late on Sunday in response to the media reports.

The International Consortium of Investigative Journalists (ICIJ), which co-ordinated the release of details of leaked client data, said a list of people who held HSBC accounts in Switzerland included soccer and tennis players, rock stars and Hollywood actors.
Having a Swiss bank account is not illegal and many are held for legitimate purposes.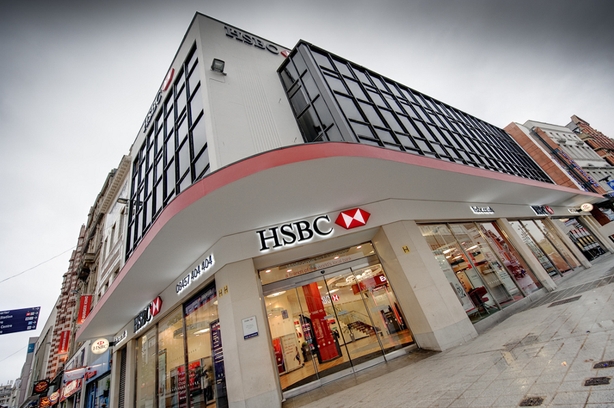 The newly released HSBC Swiss client list included royalty such as Morocco's King Mohammed, politicians, corporate executives including former Santander chairman Emilio Botin, who died last year, and wealthy families, the ICIJ said.
A spokesman for the Moroccan royal palace declined to comment. Uruguayan soccer player Diego Forlan, who was also on the list, yesterday denied evading taxes by hiding money in Swiss accounts with HSBC.
The documents also listed arms dealers, people linked to former dictators and traffickers in blood diamonds, and several individuals on the current US sanctions list, including Gennady Timchenko, an associate of Russian President Vladimir Putin.
"We acknowledge and are accountable for past compliance and control failures," HSBC said after news outlets published the allegations about its Swiss private bank.
HSBC said that its Swiss arm had not been fully integrated into HSBC after its purchase in 1999, allowing "significantly lower" standards of compliance and due diligence to persist.
The Guardian asserted that the files showed HSBC's Swiss bank routinely allowed clients to withdraw "bricks" of cash, often in foreign currencies which were of little use inSwitzerland.

HSBC also marketed schemes which were likely to enable wealthy clients to avoid European taxes and colluded with some to conceal undeclared accounts from domestic tax authorities, media reports said.
HSBC's admission of failing has renewed scrutiny on Stephen Green, who was executive chairman between 2006 and 2010. Green was later made a member of Britain's upper house of parliament and served as minister for trade and investment between 2011 and 2013.
The HSBC client data were supplied by Herve Falciani, a former IT employee of HSBC's Swiss private bank, HSBC said.
HSBC said Falciani downloaded details of accounts and clients at the end of 2006 and early 2007. French authorities have obtained data on thousands of the customers and shared them with tax authorities elsewhere, including Argentina.

Switzerland has charged Falciani with industrial espionage and breaching the country's secrecy laws. Falciani could not be reached for comment but has previously told Reuters he is a whistleblower trying to help governments track down citizens who used Swiss accounts to evade tax.
HSBC said it was cooperating with authorities investigating tax matters. Authorities in France, Belgium and Argentina have said they are investigating.

HSBC said the Swiss private banking industry, long known for its secrecy, operated differently in the past and this may have resulted in HSBC having had "a number of clients that may not have been fully compliant with their applicable tax obligations."
Its private bank, especially its Swiss arm, had undergone "a radical transformation" in recent years, it said in a detailed four-page statement.