AIB chief executive David Duffy is stepping down to take over National Australia Bank's troubled UK business, which he will try to revive ahead of a planned sale or stock market listing.
Mr Duffy will take over as CEO at National Australia Bank's Clydesdale Bank within the next few months, as it looks at ways to leave Britain after years of poor performance and high charges to compensate for mis-selling.
News of Mr Duffy's departure from AIB comes just a week after the Government appointed advisers to kick off the sale of its shares in the bank.
He joined AIB at the end of 2011 and has guided the 99% State-owned bank back to profit.

Mr Duffy's departure date has not yet been set and will stay in place until a successor is appointed.
In a statement to the stock exchange today, Mr Duffy said that his time at AIB has been "immensely rewarding both professionally and personally".
He said that AIB is well positioned to contribute to Irish economic recovery and to serve customer needs.
"Having returned to profitability, received approval of the bank's restructuring plan and passed the recent ECB/EBA Comprehensive Assessment, I believe now is the right time for a new CEO to lead the bank through the next phase of its recovery and growth and a multi-year process of returning capital to the Irish State," Mr Duffy stated.
"While a number of challenges lie ahead, I am confident that the board and management are well placed to continue delivering on the bank's strategic objectives," he added.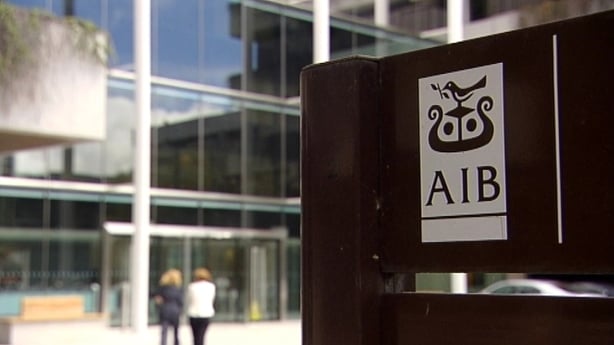 Mr Duffy, a former senior executive at South Africa's Standard Bank International and Dutch bank ING, oversaw a cost-cutting drive that reduced AIB's workforce by almost 20%, cut salaries by up to 15% and shut branches in a strategy that has begun to turn the bank around earlier than expected.
Bank executives here are subject to a Government-imposed salary cap of €500,000 and Mr Duffy took a pay cut as part of the bank-wide wage reductions, reducing his salary to €425,000 last year.
Commenting on Mr Duffy's departure, Finance Minister Michael Noonan said that the CEO had built a strong and capable management team in the bank and the outlook for the bank as stated in its most recent trading update to the market is very positive.
"Given the significant progress made by AIB under Mr Duffy's executive leadership I extend my thanks to him for his professionalism and vigour in the role and wish him continued success," Mr Noonan added.
He said that he will consult with AIB chairman Richard Pym in the coming days to put in place the process to recruit a new chief executive of the bank.
Meanwhile, Clydesdale bank chairman Jim Pettigrew said that Mr Duffy's "broad based skills, leadership, energy and strategic vision will be valuable to us as we move into the next phase of our development".
"David's decision to join us is also a real vote of confidence in Clydesdale and Yorkshire banks, our people and our future prospects in the UK market," he added.
The appointment of Mr Duffy is still subject to regulatory approval.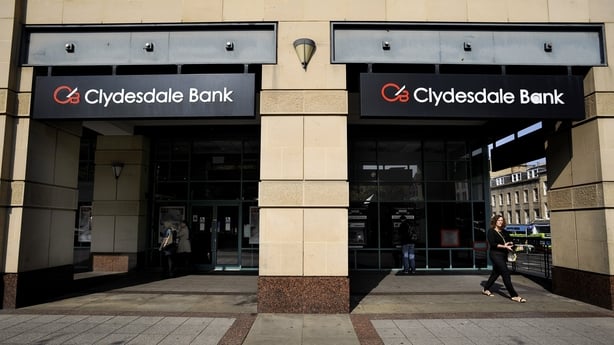 NAB, Australia's fourth-biggest lender by market value, said in October it had made an exit from Britain an "absolute priority" and was looking at options including a sale or initial public offering.
Mr Duffy will need to get the business into strong enough shape to attract investors in an already crowded market.

Virgin Money, TSB and One Savings Bank listed last year and the UK government is also selling its shares in Lloyds Banking Group. New bank Aldermore is also expected to revive plans to list on the London Stock Exchange this year.
Clydesdale's appeal to investors has been hit by the cost of writing off property loans which turned sour and charges for mis-selling loan insurance and complex hedging products.
NAB paid £420m for Clydesdale Bank in 1987 and £900m for Yorkshire Bank three years later.
The business has around 300 branches and industry sources say it provides 2-3% of small business lending in Britain and about 3% of personal current accounts.
UK politicians and regulators are keen for smaller banks to challenge the dominance of Britain's biggest five lenders, which have about 83% of personal current accounts and make nine out of ten business loans.