Ireland will repay €9 billion of its International Monetary Fund loans by the end of the year, Finance Minister Michael Noonan said today.
The country recently secured agreement from the European Union to pay the IMF before it repays aid from the EU bailout funds.
The Government is replacing the more expensive loans with cheaper market funding to reduce the cost of carrying the country's national debt.
The first payment will result in the country's interest bill reducing by about €750m, enhancing the sustainability of the national debt.
The minister said that in order to facilitate an orderly settlement, the repayment will occur on two separate dates in December.
He also said that more payments are planned for next year.
"By reducing the interest bill on the national debt we reduce the amount of tax revenues and borrowing that go towards financing the debt," Mr Noonan said in a statement.
"This frees up resources for investment in activities that will grow the economy, create jobs and opportunities.
"This has knock-on benefits across the economy and can lower the cost of debt for businesses and families."
Overall, the Government believes it will save more than €1.5 billion over the lifetime of the bailout loans after paying back the IMF early.
The Government got final approval for the deal from Ireland's lenders yesterday after months of negotiations.
Mr Noonan today wrote to the IMF to notify the fund of Ireland's intention to pay back €18.3 billion of the €22.5 billion loan.
The first €9 billion tranche to be paid back in December will come from cash reserves, partly raised by the National Treasury Management Agency in recent bond sales.
Country will make a profit on its bank shareholdings
Meanwhile, Minister Noonan also said that the country will make a profit on its shareholdings in Irish banks that are still trading, including fully recovering the €21 billion injected into AIB.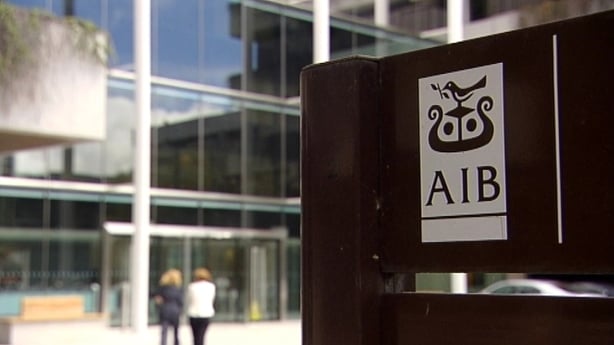 The State pumped €64 billion - equivalent to 40% of annual economic output - into Irish banks after the sector crashed along with the economy in 2008.
Around half of that capital was swallowed up by Anglo Irish Bank, which is now in liquidation.
Ireland has recouped some of its capital in Bank of Ireland, plans to sell shares in AIB and Permanent TSB next year and should also generate a surplus from the liquidation of Anglo Irish, and through the National Asset Management Agency.
"On the banks, we'll be more than quids in. NAMA's already running a surplus and it will run a significant surplus by the time it finishes. The liquidation is running a surplus too," Mr Noonan said in an interview with Newstalk today.
He said the Government would get its money back from AIB over a period of years and that he had no intention of selling a residual 14% holding in Bank of Ireland, adding that he wanted to be able to influence policy in the banks.