US economic growth was far stronger than initially thought in the third quarter, pointing to strengthening fundamentals that should support the economy for the rest of the year.
The Commerce Department today raised its estimate of gross domestic product to a 3.9% annual pace from the 3.5% rate reported last month.
This reflected upward revisions to business and consumer spending, as well as restocking.
Spending on residential construction also was raised, helping to offset downward revisions to export growth and government spending.
Economists had expected growth would be trimmed to a 3.3% pace.
The US economy had expanded at a 4.6% rate in the second quarter. It has now experienced the two strongest back-to-back quarters of growth since the second half of 2003.
The third quarter also marked the fourth out of the past five quarters that the economy has expanded above a 3.5% pace.
Data ranging from manufacturing to employment and retail sales suggest the economy retained some of that momentum early in the fourth quarter.
Growth estimates for the final three months of the year are running a bit below a 3% rate.
The US remains a bright spot in an increasingly gloomy global economy, with Japan back in recession and growth in the euro zone and China slowing significantly.
The brisk economic growth pace also could boost expectations the Federal Reserve will start raising its short-term interest rate sometime in the middle of 2015. The Fed has kept its benchmark lending rate near zero since December 2008.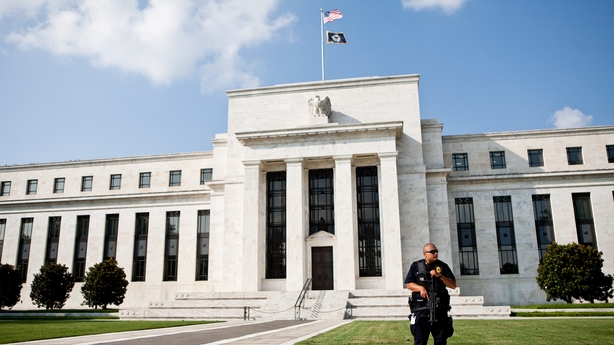 Underscoring the economy's firming fundamentals, growth indomestic demand was revised up to a 3.2% pace in the third quarter instead of the previously reported 2.7% pace.
Consumer spending, which accounts for more than two-thirds of US economic activity, grew at a 2.2% pace instead of the previously reported 1.8% rate.
Growth in business investment was raised to a 7.1% pace from a 5.5% rate, with a stronger rate of spending on equipment than previously thought accounting for the bulk of the revision.
Businesses accumulated $79.1 billion worth of inventories in the third quarter, rather than the previously reported $62.8 billion. Inventories, however, could weigh on growth in the final three months of the year.
US export growth was lowered to a 4.9% rate from thepreviously reported 7.8% rate, while imports were revised up. That left a trade deficit that contributed 0.78 percentage point to GDP growth instead of the previously reported 1.32 percentage points.

US government spending also was cut, as outlays at state and local governments were not as strong as previously reported.