The Government has announced the first welfare hikes, income tax reductions and major public recruitment drive since the recession took firm hold in 2009.
Announcing the tax measures for Budget 2015, Minister for Finance Michael Noonan said he was revising upwards GDP growth to 3.9% next year and he is targeting a 2.7% deficit in 2015.
Minister for Public Expenditure and Reform Brendan Howlin said it was a significant day and "marks the end of an era of budgetary austerity".
As expected, Mr Noonan announced a number of income tax changes, including an increase in the point that people hit the top rate of income tax by €1,000 to €33,800.
The minister also cut the top rate of tax from 41% to 40% and announced extensive changes to the Universal Social Charge in terms of the bands and rates.
For businesses, a road map for the country's corporation tax plans has been announced - central to which will be the retention of the 12.5% rate.
The so-called 'Double-Irish' tax scheme will be abolished, however, with new companies excluded from the regime from the start of 2015. 
The 'Double-Irish' for existing companies will be phased out by the end of 2020.
Changes and enhancements to existing schemes will be introduced, however, including plans for a so-called patent box to encourage firms to locate intellectual property in Ireland.
Funding for research and development has also been increased, with incentive schemes also set to change to encourage private companies to undertake more R&D in Ireland.
For the agricultural sector, a series of tax measures to promote long-term leasing of land were also announced.
Changes would also be made to income allowances for farmers.
Meanwhile, measures will be taken to encourage the building of homes in the country.
An 80% windfall tax on development land will be abolished, while the Government will spend €2.2bn on social housing projects over the next three years.
First-time buyers will get a refund for DIRT on savings used to purchase their home, which will apply from tonight and run until 2017. It will apply to savings up to a maximum of 20% of the purchase price. 
The 9% VAT rate for the tourism and hospitality sector will be retained into 2015, according to Mr Noonan, which he described as a great success since its introduction.
The 0.6% Pension Levy, which was used to fund the VAT reduction, is to go by the end of this year, with the remaining 0.15% levy set to be abolished at the end of 2015.
A tax relief in respect to water charges and a €100 payment under the household benefits package is being extended to help more social welfare recipients.
Meanwhile a number of measures have been announced to encourage job creation and small and medium-sized enterprises, while Mr Howlin announced more funding for the training of those classified as long-term unemployed. 
Meanwhile, the price of a packet of 20 cigarettes will increase by 40 cents to €10 a pack.
Separately on the spending side, Mr Howlin announced an increase of €429m in current spending and €210m in capital spending.
Meanwhile the hiring moratorium in place in the civil service would come to an end from the start of next year, he said.
Mr Howlin announced a €5 increase in child benefit per month, and another €5 increase in 2016.
Mr Howlin also told the Dáil that next year will be the first year he will not be announcing new cuts to social welfare since 2009.
Leading business groups have been broadly positive on the Budget measures, with most welcoming it as a positive for consumer confidence and economic activity.
Follow our Budget 2015 tracker for live updates
Watch: Minister for Finance Michael Noonan's Budget speech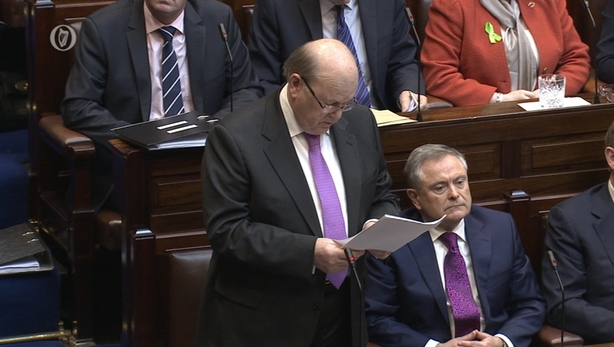 Watch: Minister for Public Expenditure Brendan Howlin's Budget speech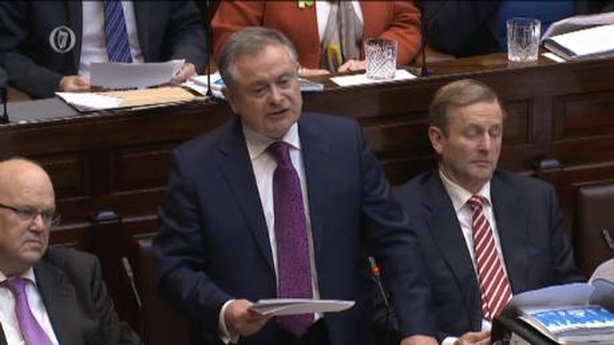 Watch: Michael Noonan discusses the Budget on RTÉ's Six One News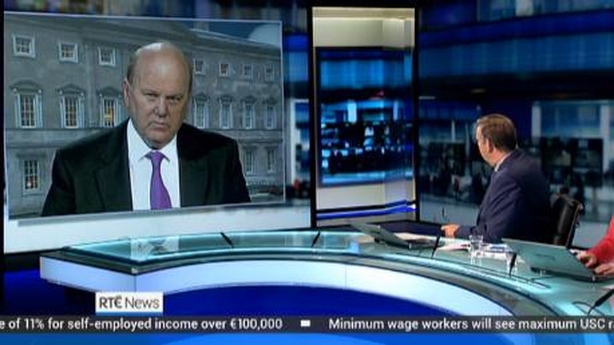 Watch: Tanáiste Joan Burton discusses the Budget on RTÉ's Six One News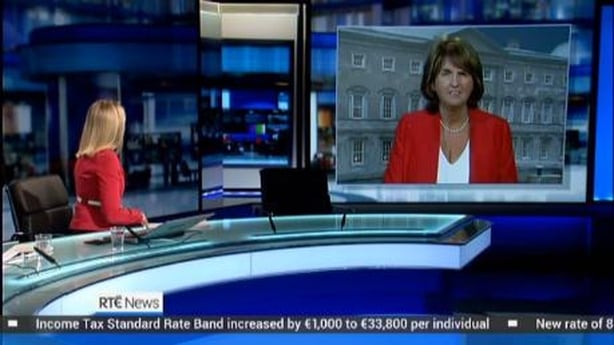 Watch: Opposition parties react to the Budget on RTÉ's Six One News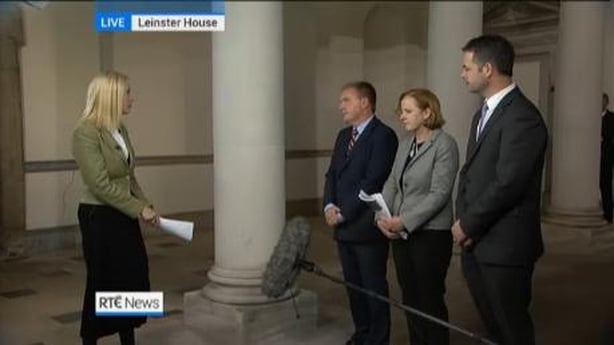 Read: David Murphy's blog on the Budget's measures that will benefit high earners
Read: Sean Whelan's blog on how the deficit still rules the Budget arithmetic