Vox Nostra with Vlad Smishkewych Sunday 24 May 2020
Coming up on Vox Nostra - 31st May 2020

We return once more to the brilliant French composer Marin Marais, who was born on this day back in 1656.

As a virtuoso on the viol, his music for this instrument is his most prominent legacy, but this Sunday on Vox Nostra we'll get to delight in the plethora of other works by this composer. Dances, couplets, suites, sonatas and even operas spring from his bow and pen, and we'll be exploring it all on this morning's programme.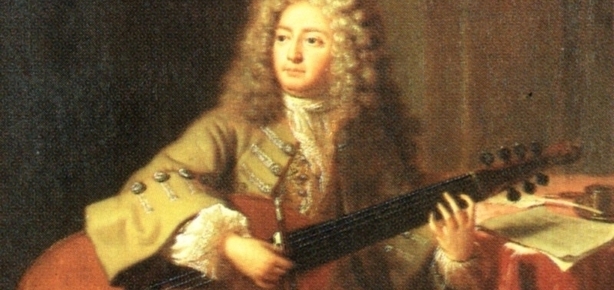 Recordings by Les Musiciens de Saint-Julien, Jordi Savall, Les Ombres, and Les Pieds du Roi give us some of his most beloved works, and Trio Sonnerie regales us with a splendid 'Sonate a la Maresienne' for the morning's Sunday Sonata. Marin Marais was born on this day in 1656, and his music continues to delight us three and a half centuries later.
---
Coming up on Vox Nostra - June 7th 2020

Hans Leo Hassler died in 1612, just as a new era of musicking was taking over Europe. The sacred and secular works of this German maser are part of this morning's musical explorations on Vox Nostra, where Vlad delves deep into a recording by the ensemble Currende that offers a fascinating glimpse of his sound world, on both voices and instruments.





We'll get to hear the connections to Hassler's music on other lands, particularly the spacious polychoral works of Giovanni Gabrieli, with whom the German composer had a strong friendship. The two composers are featured in a collection from 1615 titled 'Reliqiae Sacrorum Concentum' and their respective works all bear the hallmarks and shared influence of having studied together under Giovanni's uncle, Antonio. We'll hear from all of these composers, plus many more, in a polychoral early music feast to send off the month of May in style.

---

Vlad in concert with Carlos Nuñez, duet with hurdy-gurdy and gaita, Santiago Cathedral, 22 Nov 2017.





Vlad in concert, singing with Hesperion XXI, Santiago Cathedral, 22 Nov 2017.