#DriveCDPick 2017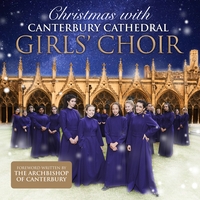 Our #DriveCDPick this week features The Canterbury Cathedral Girls' Choir Formed in 2014, its 25 members are aged between 12 and 18 attend secondary school in Canterbury or nearby. The girls have performed at numerous events of significance at the Cathedral and regularly sing Evensong at the Cathedral.The new album features traditional Christmas carols, including Silent Night, Away in a Manger and O Holy Night. Produced by Grammy-nominated Anna Barry, Christmas with Canterbury Cathedral Girls' Choir also features a world premiere recording of All Is Still, a new choral piece by composer Rebecca Dale.
---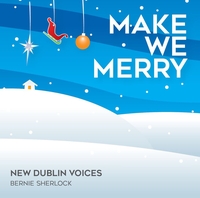 Hear the fourth CD release all this week from New Dublin Voices directed by Bernie Sherlock, just in time for Christmas! Recorded at Castleknock College Chapel in Dublin, this 17-track album features well known carols as well as some new compositions and updated arrangements. Perfect for the festive season!
---

Our DriveCDPick this week features world premiere recordings, by one of the world's top young Pianists Daniil Trifonov, of both Chopin Piano Concertos in fascinating orchestrations by pianist-composer Mikhail Pletnev. Pletnev also conducts the Mahler Chamber Orchestra in performances of exceptional detail, lyrical freedom and chamber music-like transparency.
The solo works include some of Chopin's earliest (Variations on "La ci darem la mano" Op. 2) and latest (Fantaisie-Impromptu Op. 66) works, together with the rarely-heard Rondo Op. 73a for two pianos, a devilishly difficult piece here performed by Trifonov together with his friend and mentor, Sergei Babayan.
---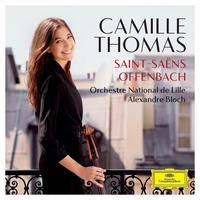 "YOUNG SOLOIST OF THE YEAR" - Paris Match 2016: the first cellist signed by Deutsche Grammophon in a long time, Franco-Belgian Camille Thomas upholds the French Romantic spirit in works by Camille Saint-Saens and Jacques Offenbach. Spiegel Online wrote of her most recent album: "Pure listening pleasure. A profound and alluring tone."
---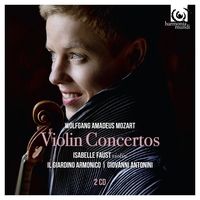 The five most brilliant concertos for violin, all penned before the age of 19! Mozart was not even 15 years old when he began composing violin concertos that would serve as a backdrop at Salzburg receptions. An insatiable drive for independence would however lead the young Konzertmeister to overtly challenge musical forms, innovate with genres, humour and frivolity, all of which can be heard in this delightful first collaboration between Isabelle Faust and the musicians of Il Giardino Armonico.
---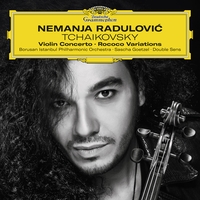 After his exciting sojourns into the musical tradition of Eastern Europe (Journey East) and the Baroque sound-scapes of J.S. Bach (Bach), Nemanja Radulovic now turns his attention to the Russian master of the Romantic era, Tchaikovsky, excelling as violinist and (in an arrangement of the famed Rococo-Variations for viola and string ensemble) a violist.
---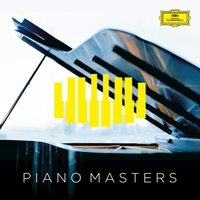 PIANO MASTERS celebrates our tradition of recording the greatest pianists of each age. From Argerich to Zimerman the series combines treasures of our archive with the broadening range and variety of music from the new recordings of our artists of today. Setting Martha Argerich alongside Murray Perahia, Daniel Barenboim alongside Paul Badura-Skoda, Daniil Trifonov alongside Sviatoslav Richter, Evgeny Kissin alongside Wilhelm Kempff, Piano Masters will also feature further new recordings by Seong-Jin Cho, Víkingur Ólafsson, Maurizio Pollini and Krystian Zimerman.
---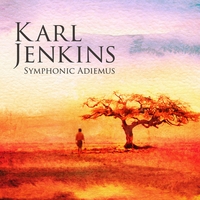 Sir Karl Jenkins presents Symphonic Adiemus, the new album, of epic proportions. Brand new recordings of the greatest moments from the Adiemus series features an extended orchestra of over 100, including over 20 layers of classical and ethnic percussion, and a choir of 80. with judicious use of multi-tracking, and on occasion over 400 participants can be heard at any one time!
Symphonic Adiemus – the best of Karl Jenkins as you've never heard it before.
---
Last Week's #DriveCDPick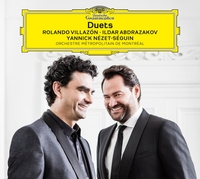 Three exceptional artists join forces for an operatic treat! Star tenor Rolando Villazón, who was just named artistic director of Salzburg Mozart week, Ildar Abdrazakov, one of the most sought-after young basses in the operatic world (Vanity Fair), who is debuting on Deutsche Grammophon with this album and the in-coming music director of the Metropolitan Opera Yannick Nézet-Séguin – a conductor full of vim and vigor – with Orchestre Métropolitain de Montréal.
Following Rolando's and Yannick's latest successful collaboration in DG's Mozart opera cycle (Le Nozze di Figaro), this recording includes a wide range of beautiful French/Italian duets for tenor and bass presented with dedication and passion!
Rolando and Ildar go back to 2009 when they first performed together in a production of "Lucia di Lammermoor" at the Met. They re-unite to sing a colorful variety of beautiful opera duets from nineteenth century drammi giocosi and opéras comiques, such as the beloved "Au fond du temple saint" from Les pêcheurs de perles (Bizet) or "Ah, quando fia… Se inclinassi a prender moglie" from L'italiana in Algeri (Rossini) as well as the duet "Je suis Escamillo" from Bizet's famous opera Carmen.
Besides the renowned repertoire the artists also recorded two tracks with special arrangements referring to their personal life: the legendary Granada, standing for Rolando's Latin heritage, Ochi Chernye as a tribute to Ildar's home country Russia.
---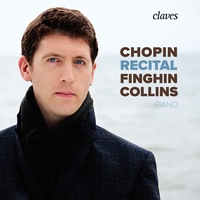 Finghin Collins's programme on this CD covers the major period of Chopin's artistic activity and demonstrates the influence of Italian opera, particularly that of Bellini's sophisticated bel canto style, and his own inherent dramatic impulses. With its release date due in October, you can pre-order on iTunes and Google Play.
---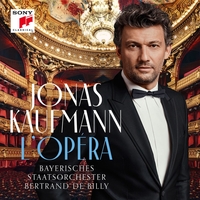 Jonas Kaufmann pays homage to a magnificent era of opera that defined musical splendor and elegance, in his new album of 19th-century French opera arias and duets. His selection of music for tenor spans this momentous period, starting with "Rachel, quand du Seigneur" from Halévy's La Juive (1835), through two of Bizet's greatest works, "La fleur que tu m'avais jetée" from Carmen (1875) and "Au fond du temple saint" from Les Pêcheurs de perles (1863), by way of Gounod's "Ah! lève-toi, soleil!" from Roméo et Juliette (1867) and ending with the latest aria "Pourquoi me réveiller" from Massenet's masterpiece Werther (1892). Plus many more along the way.
---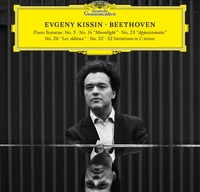 Evgeny Kissin playing Beethoven...Selected by the artist himself, this double album represents his personal journey with the composer's solo work over the last decade and includes some of Beethoven's greatest and best-loved solo piano works. The release also marks Evgeny's collaboration with Deutsche Grammophon marking 25 years after shooting to international fame as a piano sensation in the 80s, entrancing international audiences with captivating interpretations of Romantic masterworks during his teens and has since flourished as one of the world's most charismatic and visionary performers.
---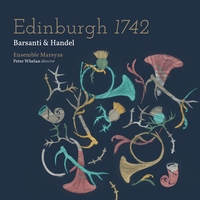 The popular Ensemble Marsyas returns with a diverse programme of concerti, wind music and Scottish songs by composers Francesco Barsanti and George Frideric Handel, centered around the music composed for The Edinburgh Musical Society.
---

Nelson Freire made his recording debut with the Brahms F minor sonata in 1967. Now, half a century later, he returns to this monumental work. The perfect repertoire at the perfect moment in his career: still in his prime at 72, Nelson Freire invests Brahms' music with unrivalled colour and imagination.
This recital presents a portrait of Brahms across his entire oeuvre for solo piano, culminating in a selection of the celebrated late intermezzi. This is Freire's first Brahms recording since the 2007 Gramophone Record of the Year concerto set with Riccardo Chailly: still the reference recording.
---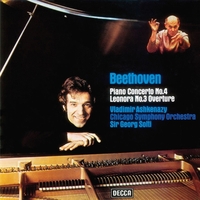 Six New Vinyl Reissues on the Decca Label
To celebrate the 80th birthday of pianist Vladimir Ashkenazy, Decca presents six iconic recordings on vinyl (with lacquers cut from original analogue tapes at Abbey Road) reissued with their original artwork and spanning Ashkenazy's wide repertoire. From Bach to Rachmaninov, Mozart to Scriabin, this collection perfectly showcases the diverse musical palette of one of the most versatile and admired musicians of the past century.
The vinyl reissues are:

RACHMANINOV – Second Piano Concerto · Etudes Tableaux
BACH – Concerto No.1, BWV 1052 · CHOPIN Piano Concerto No.2
SCRIABIN – Prometheus · Piano Concerto
BEETHOVEN – Piano Concerto No.4 · Overture "Leonore No.3"
MOZART – Piano Concertos Nos.17 & 21
TCHAIKOVSKY – Piano Concerto No.1
---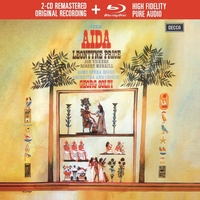 Soprano Leontyne Price is joined by Jon Vickers, Rita Gorr, Robert Merrill, the Coro del Teatro dell' Opera di Roma, and the Orchestra del Teatro dell' Opera di Roma conducted by Georg Solti in this remastered original recording of Verdi's Aida released on the Decca label.

Decca marks the 90th birthday of Leontyne Price with the soprano leading casts conducted by Sir Georg Solti and Herbert von Karajan. Each deluxe hard- back edition with original covers, includes recordings remastered to true 24-bit Audio from the original analogue tapes, presented on CD, on Blu-Ray Audio at 24-bit and with libretti and synopsis in English, French and German.
---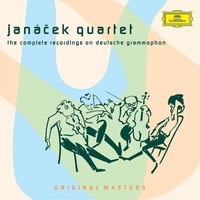 Every classical music collector has a wish list of favourite recordings from the past that they wish would be released onto CD. Now, with Deutsche Grammophon's new limited-edition ORIGINAL MASTERS series, these wishes will come true. From its rich archives DGG has rescued rare tapes that have remained hidden for too long - as buried musical treasure. In direct tape-to-disc transfers, these original master recordings are presented in unadulterated, pristine form.
Stylish covers, with original sketches of the artists set in designs that exude Fifties' flair; full documentation of original sources and recordings; new liner notes in three languages by leading international critics; original photos and documentation - all these elements combine to produce attractive packages at remarkably low prices.
---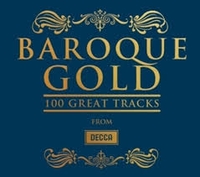 A collection of the 100 most beautiful Baroque moments with the greatest period performers of the music of the era.
This stylishly presented 6 CD set features favourite works which include Vivaldi's Four Seasons, Handel's Messiah, Pachelbel's Canon, Bach's Brandenburg Concertos, Tartini's "Devil's Trill" Sonata, Rameau's Overture Les Indes Galante and Monteverdi's L'Orfeo. Beyond that, a wide array of composers offer a fascinating historical and geographic tour of the era – Among others, Scarlatti and Vivaldi from Italy, Lully and Marais in France, Bach in Germany, Blow and Purcell from England.
---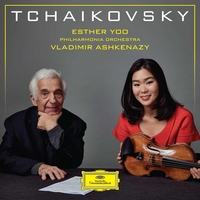 Following the success of her debut, Sibelius·Glazunov Violin Concertos Esther Yoo reveals her second album Tchaikovsky, which has one of the most famous classic repertoire, Tchaikovsky Violin Concerto and short works of Tchaikovsky such as Pas de Deux, Danse Russe from Swan lake, Sérénade mélancolique, Valse-Scherzo and Souvenir d'un lieu cher. Born in New Jersey, she came to international attention as she won the First Prize in the Junior Section of the International Henryk Wieniawski Violin Competition in 2006. She has performed with renowned conductors such as Lorin Maazel and as you're going to hear all this week with Vladimir Ashkenazy and the Philharmonia Orchestra.
---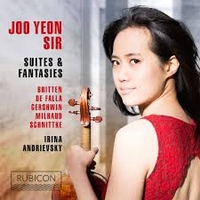 Our #Drive CDPick this week comes from Korean-born British violinist Joo Yeon Sir, a name to watch! The Strad magazine reviewing a Wigmore Hall concert commented "Exuberant,feline and seductive, rattling off the fiendish cadenza with bravura and oodles of personality". That personality comes to the fore in this eclectic and emotionally wide-ranging recital of suites and fantasies by a group of composers you won't often find together on a concert programme.looking forward to playing tracks from the cd everyday this week...
---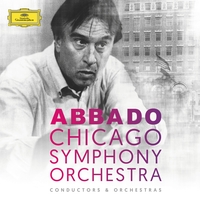 Celebrating extraordinary partnerships between legendary conductors and great orchestras, Deutsche Grammophon's Conductors and Orchestras series features eight albums in their original jackets.
Perhaps the most unexpectedly successful of Abbado's various musical associations was the four outstanding years he spent as principal guest conductor of the Chicago Symphony Orchestra, it proved a match made in heaven. He inspired the Chicagoans to produce a sparkling, lithe, shimmering intensity, underpinned by a brooding sense of sonic power.
---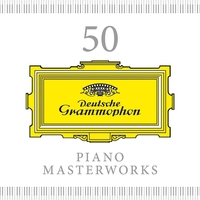 Listen to a collection of the most beautiful, exciting and moving pieces for piano from the Moonlight Sonata to Clair de lune. Performances come from Deutsche Grammophon's unrivalled roster of pianists from Martha Argerich to Daniil Trifonov and Vladimir Horowitz to Murray Perahia.
---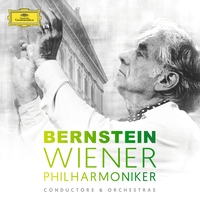 Celebrating extraordinary partnerships between legendary conductors and great orchestras, Deutsche Grammophon's Conductors and Orchestras series features eight albums in their original jackets. In Bernstein's hands, the finale of Mozart's "Jupiter" is experienced as waves of joyful affirmation, the "Surprise" of Haydn's Symphony No. 94 as a heart-pounding shot of adrenaline and the finale of Beethoven's "Choral" Symphony as an exultant cry for universal brotherhood.
---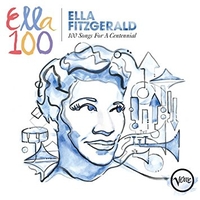 This week we celebrate the 100 year anniversary of Ella Fitzgerald. Verve and UMe celebrate Ella Fitzgerald's centennial by packaging 100 of her most popular songs as a new 4CD box set entitled 100 Songs For A Centennial. The collection spans Fitzgerald's Decca and Verve years, beginning with her earliest recordings with Chick Webb and his orchestra in 1936 and culminating with the Grammy Award-winning "Mack The Knife," her famous live recording from 1960's Ella in Berlin: Mack the Knife. Some of the many highlights include "Summertime," "A-Tisket, A-Tasket," "(I Love You) For Sentimental Reasons," and "I've Got You Under My Skin."
Dubbed "The First Lady of Song," Ella Fitzgerald (1917-1996) was the most popular female jazz singer in the United States for more than half a century. In her lifetime, she sold more than 40 million albums and received nearly every honor a performer could dream of winning. In her six decade long career, the Queen of Jazz recorded more than 200 albums and roughly 2,000 songs, making her the most recorded female – and the second most recorded – performer in history. Among those recordings are works with some of history's greatest musicians and legendary songwriters.
---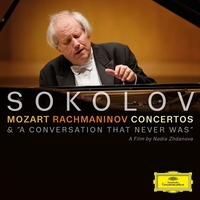 An absolute must for piano fans! This weeks Drive CD Pick, including an additional DVD documentary, features the legendary Russian pianist Grigory Sokolov in two historic recordings: Mozart's Piano Concerto No 23 in A Major recorded in 1995 and Rachmaninov's Piano Concerto No. 3 in D minor recorded in 1995.
Writing about Mozart's Piano Concerto K 488, the Saltzburger Nachrichten noted that "such is his intensity that Sokolov sweeps everything and everyone along with him." The Independent described his reading of Rachmaninov's Third Piano Concerto as "ecstatic" and as "an outstanding performance", while The Times wrote that "Sokolov swept through the concerto like a hurricane".
Featuring a bonus DVD documentary by Nadia Zhdanova, tracing the career of Sokolov with unseen footage from the archives.
---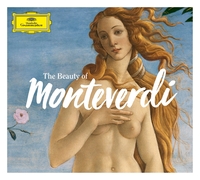 Towering above the late Renaissance and early Baroque, Claudio Monteverdi was called the "Shakespeare of music" by John Elliot Gardiner, whose recordings feature in this cross-section of the Italian master's most important sacred and secular works. In both realms, says Gardiner - singling out L'Orfeo, opera's first masterpiece - Monteverdi conveys "the whole range of human emotions."
Paul McCreesh, one of the album's other authoritative Monteverdi conductors, used the words "dazzling", "breathtaking" and "electrifying" to describe another of its highlights, the glorious Vespers of 1610. Monteverdi's sensuous melodies, succulent harmonies and spellbinding rhythms also typify the other works of genius performed here by some of early music's finest singers and players.
---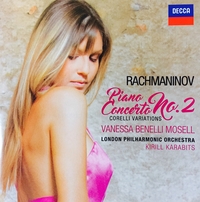 Following the success of her first two albums, which established Vanessa Benelli Mosell as a successful classical artist (pupil of Stockhausen and devotee to the development of classical music), her third album with Decca focusses on mainstream repertoire.
Accompanied by the London Philharmonic Orchestra and conducted by Kirill Karabits, this album presents Rachmaninov's Piano Concerto No.2, considered one of the most popular pieces for piano. Featured in several films (including The Seven Year Itch), it appears very often in concert programmes worldwide.
The concerto is coupled with one of Rachmaninov's most popular pieces for solo piano, Variations on a Theme of Corelli, Op. 42, which traditionally combines strong virtuosic playing with deep thinking.
---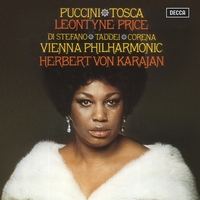 Our #DriveCDPick this week features a remastered original recording of Pucini's Tosca. This remains one of the finest versions, with American Soprano Leontyne Price at the peak of her form and "Golden Voice" Italian tenor Giuseppe di Stefano singing most sensitively. Puccini's orchestration brought out with such prevision ...as Herbert Von Karajan conducts the Vienna Philharmonic Orchestra with the Vienna Staatsopernchor.
---

The Beaux Arts Trio performed and recorded exclusively for Philips Classics until 1995. Through the years, the Trio has maintained its freshness and preserved its distinctive musical heritage while the membership has changed.The Trio is considered by many as having set the standard for performance of piano trio literature and this box set offer a more accessible way to enjoy their complete cycle of Mozart piano trios, previously collected together in Decca's 60-CD Complete Philips Recordings.
---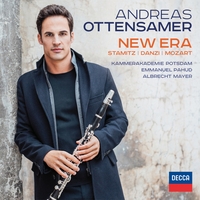 Austrian Clarinettist Andreas Ottensamer presents a dazzling selection of the clarinet's early repertoire from 18th Century Mannheim, with works by J. and C.P. Stamitz, Mozart and Danzi, together with the Kammerakademie Potsdam.
Featuring duets with Albrecht Mayer and Emmanuel Pahud - two of the great wind soloists of our time and Ottensamer's friends and colleagues at the Berliner Philharmonic Orchestra. It promises to be the chamber recording of the year.
---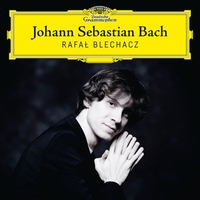 After ten years since the victory in the 15th International Chopin Piano Competition in Warsaw in 2005 Rafal Blechacz has achieved a position of the truly world-famous artist. Better known for his dedication to the works of Chopin, the pianist has now turned his attention to Bach with a CD exploring the range of the composer's solo music for piano. The Washington Post described Rafal Blechacz's playing of Bach's Partita No.1 thus: "It was immediately clear from the first sweet, liquid notes that Blechacz is a musician in service to the music, searching its depths, exploring its meaning and probing its possibilities."
---
1917 was a year of turbulence – both artistically and politically. It was the penultimate year of World War One, the year of the Russian Revolution, and a year that saw artistic and cultural changes take place. This compilation explores the music inspired by the turbulent times at the beginning of the twentieth century. Each work in this 2-CD set tells part of the story of this pivotal year and also includes newly written notes (in English, German and French) by Michael Stegemann, professor of musicology at the University of Dortmund, journalist and former pupil of Oliver Messiaen, which explore the stories behind the music.
---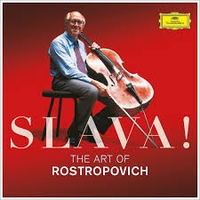 Slava! is a special release celebrating what would have been "Slava'" Rostropovich's 90th birthday, this March. Deutsche Grammophon presents some of his greatest and most popular recordings on 3 CDs including: The legendary Dvorák Cello Concerto with Karajan, the Chopin Cello Sonata with Martha Argerich, and the Brahms Cello Sonata No. 1 with Rudolf Serkin. Plus a selection of hard-to-find and beautiful encores.
A cellist, a conductor, a pianist and a trained composer, Rostropovich was – in the words of his pupil David Geringas – "an entire universe unto himself!"
---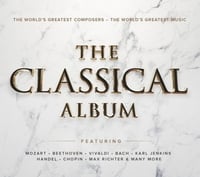 The world's greatest composers – the world's greatest music. Need we say more? 2 CDs of the world's best-loved classics featuring renowned composers and prolific artists released in January on the Decca label.
---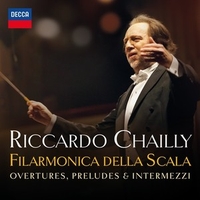 To celebrate his inauguration as Music Director at the Teatro alla Scala, Riccardo Chailly conducts a programme of orchestral music from operas premiered at la Scala.
"Chailly and the Orchestra of La Scala Milan are surely a match made in heaven."

~ The Sunday Times
---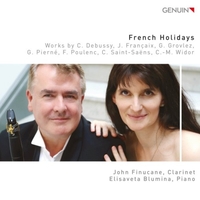 John Finucane's first GENUIN release is an exquisite combination of French Romanticism and Post-Romanticism. The RTÉ National Symphony Orchestra's Principal Clarinetist is joined on the recording by piano partner Elisaveta Blumina and does not betray the slightest hint that he is performing some of the most challenging pieces written for his instrument. Works by Debussy, Françaix, Saint- Saëns, and Widor are played with such joy and naturalness that we feel transported to the world of Paul Verlaine or Marcel Proust.
---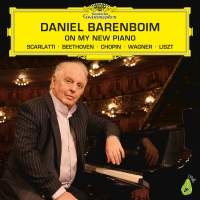 Daniel Barenboim's first solo recording on the remarkable new concert grand Barenboim-Maene which he developed in collaboration with instrument maker Chris Maene.
Barenboim has selected works by four keyboard masters Scarlatti, Beethoven, Chopin and Liszt to display his piano's timbral and tonal capabilities
---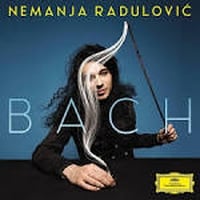 Nemanja Radulovic's eagerly awaited new album "Bach" turns to the roots of classical music and to one of the most popular composers of our time Johann Sebastian Bach. He has recorded a unique and very personal collection of Bach hits, including new arrangements of the famous Chaconne, the Air on a G String and the Toccata + Fugue
The Album includes Johann Christian Bach's delightfully poetic and rarely performed Viola Concerto. Radulovic plays both the violin and the viola on this recording – it's his recording debut as a viola player.
---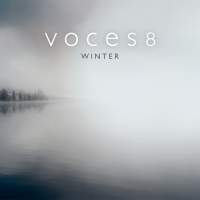 Breaking stereotypical expectations of a 'seasonal' album, Voces8's new release 'Winter' paints a portrait of the season through a sparse and powerful aural landscape, invoking a meditative, inspiring feeling of solitude and union - featuring tracks from Ólafur Arnalds and Rebecca Dale as well as sibling duo Mari and Hakon Samuelsen.
---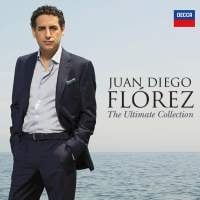 Over the last 15 years, Juan Diego Flórez has become the lyric tenor of choice among cognoscenti, colouring his notes like an artist does a canvas. This week's pick sees Juan Diego Florez celebrating the last 15 years with a collection of his finest arias, some from 2016's Last Night of the Proms and three tracks appearing on CD for the first time: Puisqu'on ne peut flêchir, Ave Maria and Amapola.
He was awarded Peru's highest honour, the Gran Cruz de la Orden del Sol del Perú and his philanthropic projects now include a Foundation in Peru encouraging the development of national youth and children's choirs and orchestras.