Choirs for Christmas 2016
**RTÉ lyric fm is delighted to announce the 2016 Choirs for Christmas Competition**
We know that lots of choirs around Ireland are already rehearsing repertoire for the Christmas Season. Well, we hope that you will be able to pick one of your repertoire choices, record it and share it with the RTÉ lyric fm listeners this Christmas.
The competition celebrates community, amateur music making from all around the island of Ireland. A selection of submissions will be chosen for airplay on RTÉ lyric fm at 11.55am each weekday from 8th December in a special Choirs for Christmas feature presented by Evelyn Grant.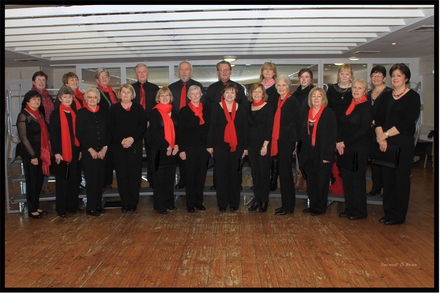 Entry Conditions:
All choirs - school, college, amateur and semi-professional - choral societies and chamber choirs are welcome to enter
All music entries must be in MP3 format only and submitted by e-mail
No other format will be accepted
Please ensure the recording is suitable for airplay, requires no editing and show the choir at their best!
Entries must be sent to choirs.lyricfm@rte.ie and must include the following:
(1) A correctly labelled MP3 recording (Please save the MP3 with the full name of the choir, town and county i.e. St Brigid's National School Choir, Castlebar, Co.Mayo)
(2) A high-res jpeg picture of the choir
(3) A short choir biography with details of the piece performed including title and composer
(4) Full contact details for the choir director including
(5) Mobile phone number
(6) Postal address
(7) E-mail address
Download the 2016 checklist!
NB: If any of the 7 details above are not included in the e-mail submission the entry will not be accepted.
*Optional: Choirs are also invited to send an optional video of their choral performance (The video will not be judged in the competition but could enhance an entry. This performance could be shared on social media).
The award winners will be announced on 23rd December at 11.55am.
The judges' decision is final (strictly no communication will be entered into).
Deadline for Entries: 12 noon on Friday, 2nd December
PRIZES
BEST OVERALL CHOIR : €750
BEST OVERALL RUNNERS UP: €200
BEST YOUTH CHOIR: €200
BEST COMMUNITY / CHORAL SOCIETY CHOIR: €200
BEST PRIMARY SCHOOL CHOIR: €200
BEST SECONDARY SCHOOL CHOIR: €200
BEST PERFORMANCE OF THE RTÉ LYRIC FM CHORAL COMMISSION*: €200
For further details contact: choirs.lyricfm@rte.ie
---
Composer in Residence 2016 - Sebastian Adams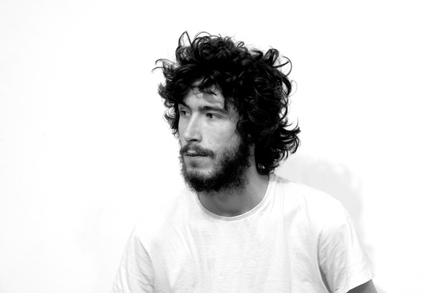 *Click HERE to download a PDF of the full score of Sebastian Adams' New Christmas Choral Commission Adam Lay yBounden
Click here for blog entries by Sebastian
Find out more about Sebastian Adams and previous Composers in Residence here