Piano Keys 2014 & 2015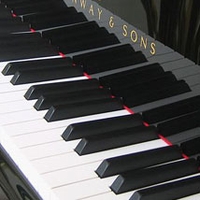 Professor Réamonn Keary guides students through the 2014/2015 Royal Irish Academy of Music Local Centre Piano Examinations. Over 30,000 students take these exams annually.
This award-winning educational series offers expert tips and additional advice to help students brush up on their practice, excel in their performance and ultimately help improve their results.
Click here to listen/download Piano Keys for 2014 and 2015
RTÉ lyric fm Outreach Project
A mobile radio studio is brought to the school where the fundamental aspects of radio programme making are discussed. Students prepare, script, present and produce their programmes.
If your school would like to take part in the RTÉ lyric fm Educational Outreach Programme, Transition Year Co-ordinators / School Principals should write to us outlining why you would like us to visit your school.
Teachers are encouraged to discuss why you are applying and what they hope to learn from the project. Students and teachers are encouraged to tune into RTÉ lyric fm before the outreach team visits your school. Why not listen in during music or media studies classes?
The Educational Outreach Programme is led by Gail Henry, Producer at RTÉ lyric fm and various RTÉ presenters and members of production staff.
Please send your requests to:
Outreach & Education Project
RTÉ lyric fm
Cornmarket Square
Limerick
(Applications are based on a first-come first-served basis.)
For further details contact Gail Henry:
Email: henryg@rte.ie
Phone: 061 207 331
Our outreach workshops are provided free as part of RTÉ's public service commitments.
FAQs - Frequently Asked Questions
Check out answers to some of the most common queries about our Outreach & Education projects.