Journalist Anna Cullen shares her top tips for women traveling the world solo.
If you're a woman who intends to travel solo in the near future, it's easy to get caught up in the what-ifs and the worries. Where should you go? Will it be safe? Can it be done alone?
This second-guessing and fear is enough to talk yourself out of having an amazing experience traveling
solo and creating memories you will cherish forever.
I've always been quite an independent person that likes my own space so traveling alone is very appealing to me as I can control where I go, what I see, and what I do. I don't have to rely on or please others.
I started traveling solo because my life was starting to become very repetitive and I wanted to introduce exciting change. I also wanted to explore different places and cultures, and meet new people.
Fun in Finland 🇫🇮 pic.twitter.com/wRvrppDbNa

— Anna Cullen (@AnnaCullen19) November 10, 2022
I have traveled solo for close to two months now, and while this might seem like a short period of
time, I have encountered many different people and situations across the United States, Canada, and much of Europe.
Traveling alone is education in itself, pushing you outside your comfort zone. You become self-aware, while open to different cultures, new experiences and new people, along with becoming very independent.
During my travels, I have encountered situations that have pushed me outside of my comfort zone. So, if you're a hopeful solo female tourist like me, here are some safety tips that have supported me on my adventures to date.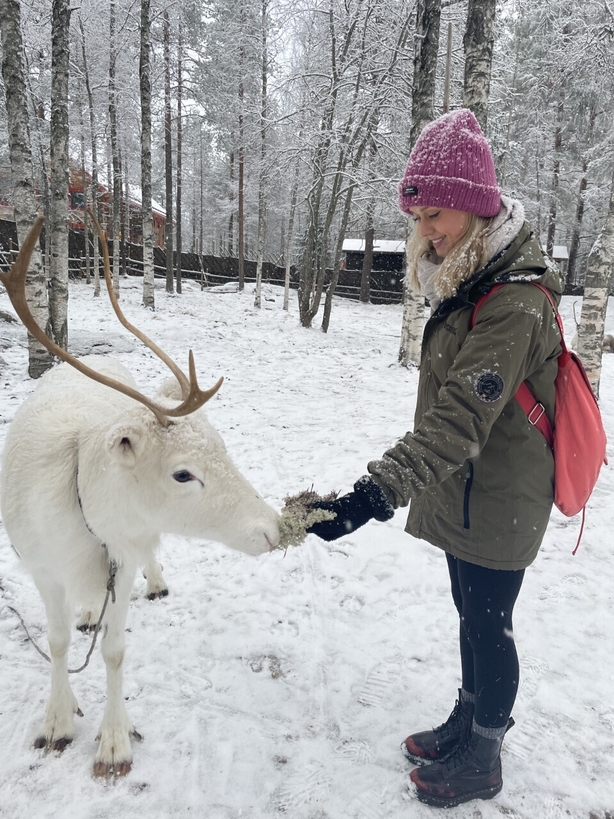 Stay safe at your accommodation
Prior to traveling, check the reviews of your accommodation to ensure there are no issues with
safety.
I endeavour to schedule my flights for the morning or early afternoon, in order to arrive at my
accommodation during the day. This way, I can also get a feel of the area I am staying in. Arriving during the day also gives you the option to arrange alternative accommodation if need be.
Upon checking in, ask reception about the area, its safety, and some restaurant and bar recommendations. When you get to your room, lock your valuable belongings in a safe if possible. If you feel unsafe or uncomfortable when you return in the evenings, ask reception if someone can escort you to your room. Once inside, lock your door properly.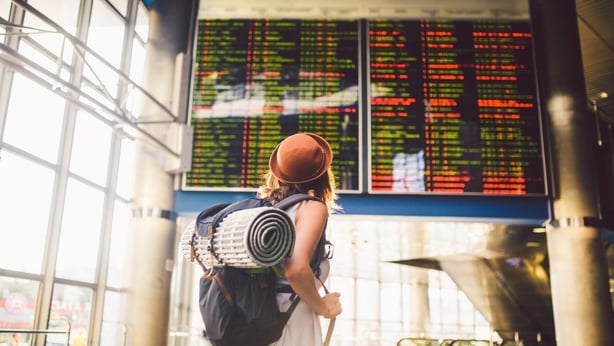 Share your location and be vigilant
If you're planning on heading out for the night, let a friend or family member know where you're
going (even if they are in a different country). That way someone knows where you are, and can check-in.
It's always a good idea to share your real-time location via your smartphone. I regularly check in with my
family to let them know my plans for the day and where I will be.
I am not a big fan of staying out late, and as a precaution tend not to drink a lot of alcohol. If you are drinking - whether it be alcoholic or other - never leave a drink unattended.
Being well-rested and keeping your wits about you are key to being alert and exercising good judgment, both of which are key to your safety.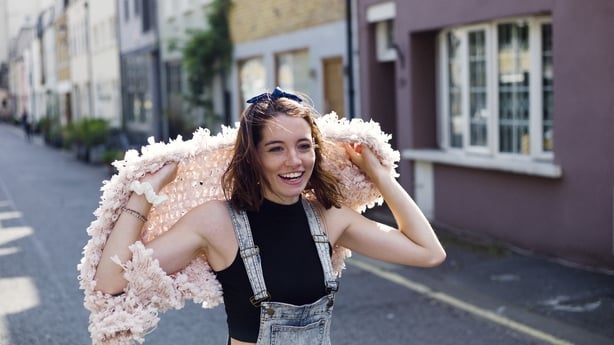 Stay safe when using taxis or other transportation apps
If you're going out or you need transport to the airport, then you will need to ensure you are safe
getting to and from your destination. Most countries have ridesharing apps, such as Uber.
Using an app like Uber is a great idea as it allows your location to be tracked and they are often set
at a fixed fare. You can see your driver's reviews, and your phone allows you to track the route you
are travelling on to make sure you're heading in the right direction.
Before you get into the car, make sure you check that the license plate matches the one on the app.
I tend to use public transport when traveling, but sometimes this is not possible. If this is the case,
try to use these apps rather than hailing a taxi on the street.
If these apps aren't available, use authorised taxis from the airport or get your hotel to arrange a taxi
for you, which is what I did in Brussels, Belgium.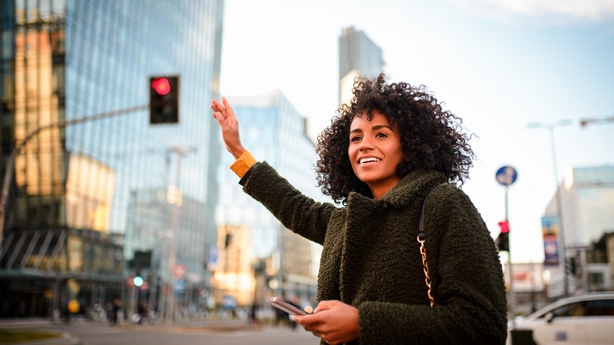 Look confident when walking around
Before you leave for the day, always have a plan as to where you are going. Put your route into Google Maps and ensure your phone has enough battery so you can follow these directions.
Always bring a power bank and charger with you in your bag and make sure it zips up when you close it. Never leave your bag unattended. It's also a great idea to carry a physical map around with you in your bag – lots of hotels can provide this for you.
While some destinations are safer than others, it's important not to let yourself stand out as an easy
target. If you're walking around, especially in the evenings or at night, then look like you know where you're going, even if you feel a bit lost!
If you are lost, step inside a shop or a café and check the directions on your phone. Another great
tip is to have the country's police and hospital numbers at hand if required.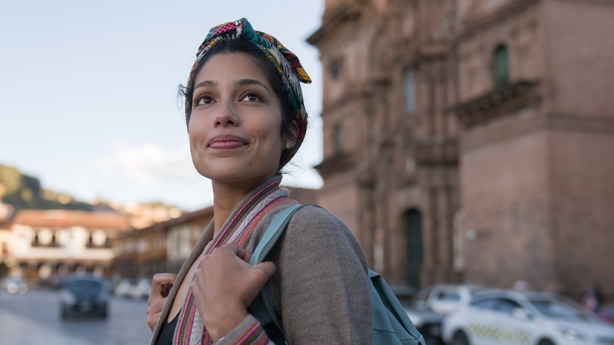 Mind your belongings
When exploring for the day, ensure you carry a small bag with a zip and if possible, a little pouch for
your phone and money. These pouches can fit inside your jumper or pants. If you need to take out your phone or money, step inside a shop, and don't linger on the street.
While it can feel good to dress up when you're abroad and wear some nice jewellery or carry your
designer bag, this can attract unwanted attention. Try and steer clear of this when travelling solo, it will ensure you look less like a target.
I keep my passport on me at all times, along with my plane ticket/boarding pass on my phone, plus paper copies in my bag. I keep extra money in different places and I have two debit cards as a precaution.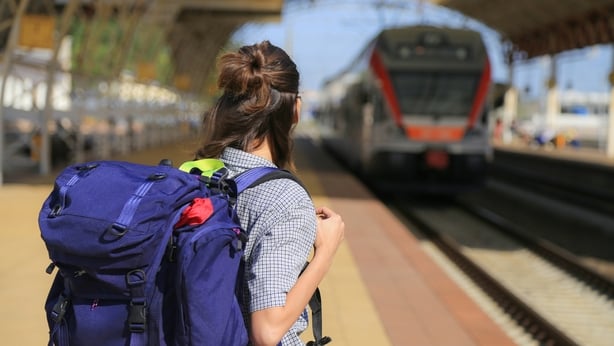 Buy a local SIM card
When I went to the United States, I purchased a local SIM card to ensure I had mobile data and could make calls. This made me feel safer as I was connected and could use Google Maps when out and about. This is a great idea when travelling internationally as being able to stay in touch with friends and family helps alleviate their concerns about your solo travels.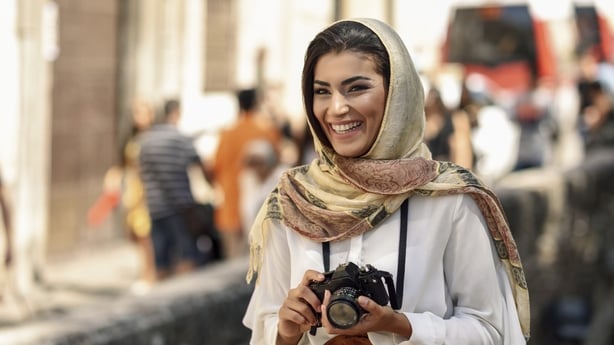 Be mindful of culture and traditions
If you're traveling to a conservative country, be mindful of the culture and traditions. Bring clothing that will allow you to blend in and that will cover your knees and shoulders so that you feel comfortable exploring.
Travelling solo is amazing and is great for building confidence. Keeping these safety tips in mind, if and when you do decide to travel alone, you will have the time of your life. Enjoy!