Chef Randy Lewis continues his food-filled adventure across Ireland. Watch it back above.
In this week's edition of Randy Lewis' adventure, the Canadian chef takes an overnight trip to Mullaghmore Beach in Sligo where he visits Eithna's by The Sea, part of the Sligo Food Trail.
You won't miss this award winning restaurant with its brightly painted mural of the sea. Mullaghmore is famous for its enormous wave break known as the Prowler, but in this episode he was more interested in the food!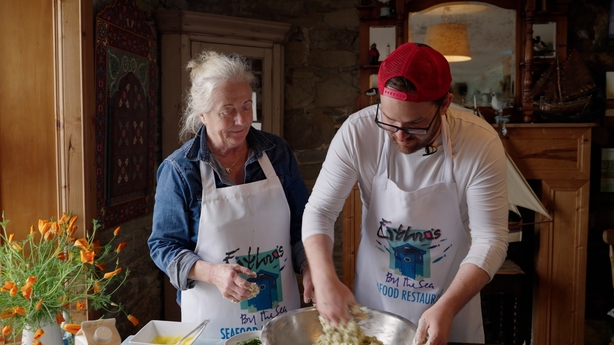 "What more can I say than Eithna, with her culinary background and experience topped with her local knowledge of all things sea, was an amazing addition to my West Coast Adventure," says Randy.
"Once again a taste of real Irish hospitality from Eithna and her family during out stopover at Mullaghmore Beach where we wild camped after a wonderful feed of Eithna's delicious Seafood Paella using locally-sourced ingredients and sustainable produce including lots of seaweed to continue the theme from last week's episode."
"Not to mention Eithna's delicious recipe for home-made soda brown bread and everything made by her hand of secrets with no measurements needed - now that's a real talent!"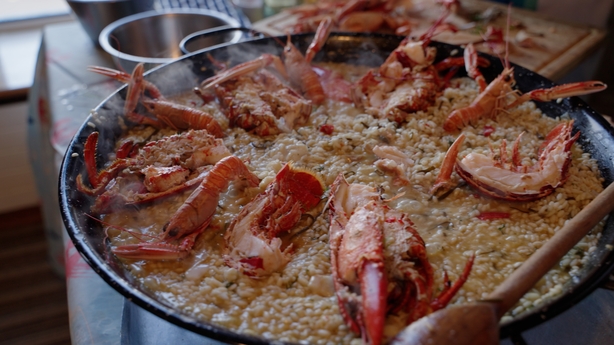 In this episode, utilising her culinary background and experience, Eithne creates a marvelous seafood paella with local, fresh ingredients and her delicious homemade soda bread.
This was an absolute highlight in the trip as our host is welcomed warmly into her kitchen while being taught some secrets along the way.
Everything was handmade - no measurements, just pure intuition. Have a watch!