Describing himself as the "Phileas Fogg of food", it's clear that chef Randy Lewis is as passionate about travel as he is cuisine.
In his latest mini-series, which you can watch weekly right here on RTÉ.ie/LifeStyle, Randy will take an adventure around the West Coast of Ireland, and whip up some delicious food while he does it.
Originally from Edmonton, Alberta in Canada, Lewis has been working in restaurants since the ripe age of 13. From there he travelled the world cooking in various kitchens until he eventually landed in Lahinch, Co. Clare, where he opened his very own beachfront restaurant called Randaddy's.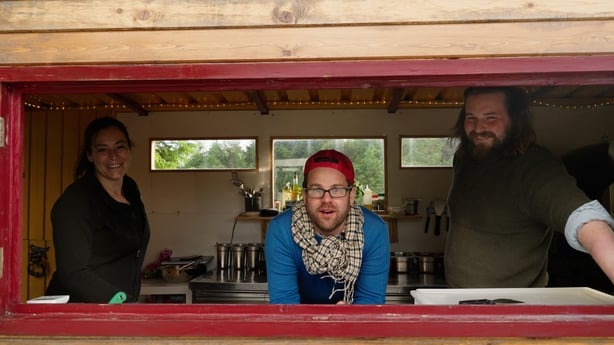 "I was always going to summer camps and when I turned 13 they asked if I wanted a job rather than being a camper so I was washing dishes and helping out the cooks", he explains. "Later I went and got a part-time job at Little Caesars pizza, and it kept moving forward like that. You're learning and tasting and falling into it."
"I got all my training by travelling around the world," he continues. "I remember a chef told me that you should move jobs every year and I took that to heart. I followed that advice and kept moving around the world."
Landing on Irish shores in 2005, the Canadian chef remembers cooking a lot of well done steaks when he first arrived, but insists that Irish cuisine has come on in leaps and bounds, and that "a new culture has really emerged".
"Ireland has treated me very well," says Randy. "I found an amazing cafe on the beachfront of Lahinch. I had been there six or seven years without ever noticing it, and when I first found it there was a lot to be done. It was a 30 seater and now we're at 200 seats with a patio and we're hitting our 10 year anniversary."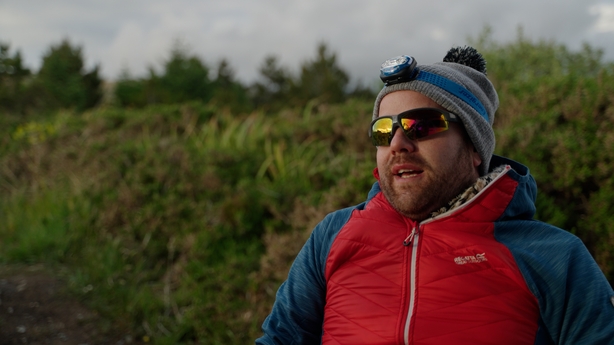 Discussing his Irish video series, Randy says that filming his adventures is nothing new as he and his loyal cameraman have already documented their experiences in places like Morocco, Cuba, and Kenya with the aim of inspiring viewers to travel further afield and experience different cultures and flavours.
When COVID put the world on standby in 2020 however, the chef jumped at the opportunity to invite his followers to explore cuisines and venues that were closer to home.