Ireland's oldest city is set in the sunny South East of the country. Rich with a Viking history, museums aplenty and the home of stunning intricate crystal, Waterford is also a buzzing, youthful city awash with street art, great restaurants and the burgeoning seaside foodie destination of Tramore just 15 minutes away.
Here's how to spend two days in the Déise...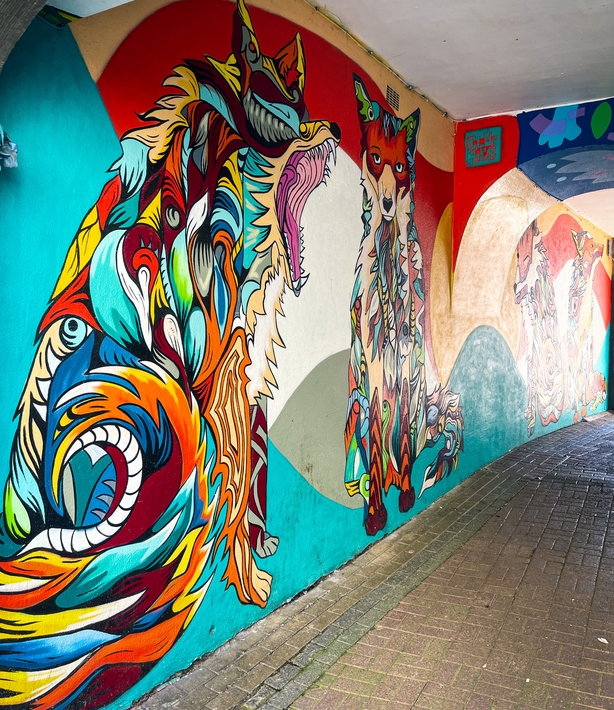 Art abounds in Waterford and about seven years ago the Waterford Walls Festival began injecting street art into run-down, forgotten and less-loved parts of the city.
Now, it's hard to walk down any and every street in the city without coming across incredible murals by different artists creating a walking gallery, free for all to enjoy. See thewallsproject.ie for more details, and you can even take a waking tour by contacting the team directly.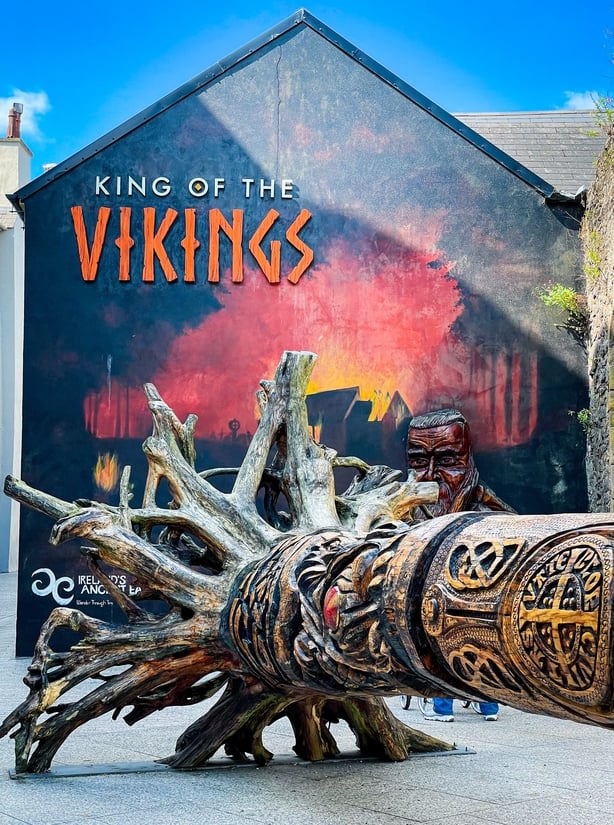 With over 1,100 years of its evolution as a city, Waterford beckons visitors to delve into its history and heritage at every turn and is packed with museums and exhibitions.
To plan your trip, a handy website WaterfordTreasures.com combines information of the five major museums in the city's Viking Triangle - Reginald's Tower, Medieval Museum, Bishop's Palace and the Museum of Time and the Museum of Silver - as well as a new virtual reality experience entitled King of the Vikings.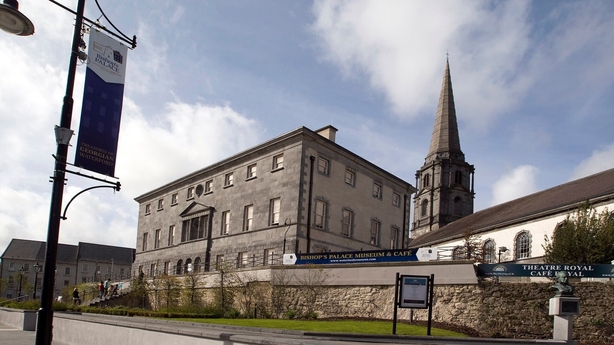 Crystal has been synonymous with the city for centuries and right by the Viking Triangle, a visit to Waterford Crystal allows guests to discover the craft of creating crystal with a factory tour, retail space and a cafe. Book via waterfordvisitorcentre.com.
Waterford is also both a beginning and an end point of the Waterford Greenway, a 46km off-road cycling and walking path (the longest in Ireland!), tracing a former rail line from the seaside town of Dungarvan right to Waterford City via Kilmacthomas. Hire a bike and explore the county on two wheels.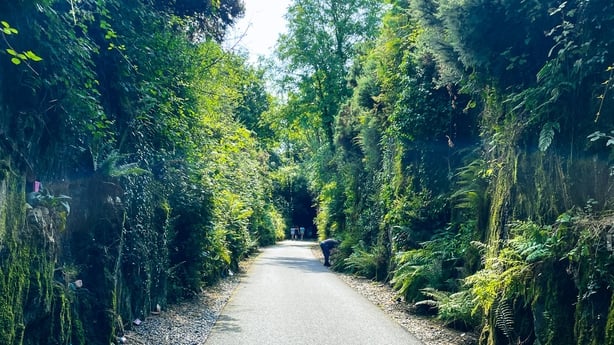 Where to eat in Waterford City
At Everett's right in the Viking Triangle, chef-owner Peter Everett celebrates French classics with an Irish accent in the historic Viking Triangle of the city.
On O'Connell Street just steps from the bus station is The Old Couch Café, which quietly opened in February 2020 (mere weeks before the pandemic) and is finally finding its feet, run by Croatian-Polish chef couple Damira Levacic and Przemyslaw Muszynski.
The Old Couch does double duty as both a fine dining destination serving a stunning six-course set menu on weeknights and also a modern take on afternoon tea at the weekends. Over on Patrick Street, husband-and-wife team Kamila Bystrzonowska and Harry O'Neill run the award-winning MOMO, serving lunch and dinner six days a week with a deep commitment to local produce.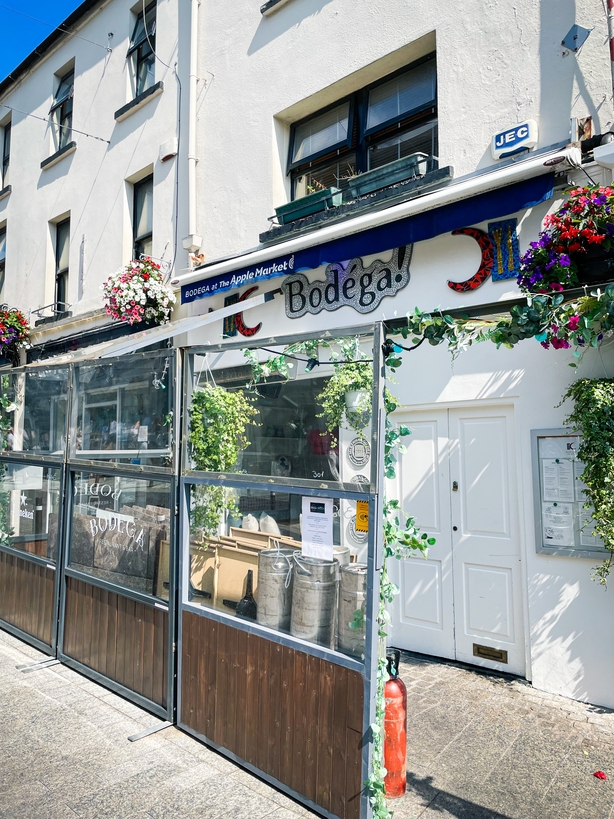 A great spot beloved by locals for some of the best pub grub in the city is Geoffs just of the Apple Market. whilst another spot close by is the Mediterranean-influenced restaurant and wine bar Bodega and set right beside is sister restaurant Burzza –– which may seem an an odd name but it's merely a portmanteau of the two things this spot celebrates and specialises in: burgers and pizza.
Looking to wind down with a well-made gin cocktail? Davy Mac's around the corner is the city's premier gin spot, an award-winning bar located on John's Avenue (the side street by Kazbar, just off the Apple Market) with over 120 gins available and expert bartenders.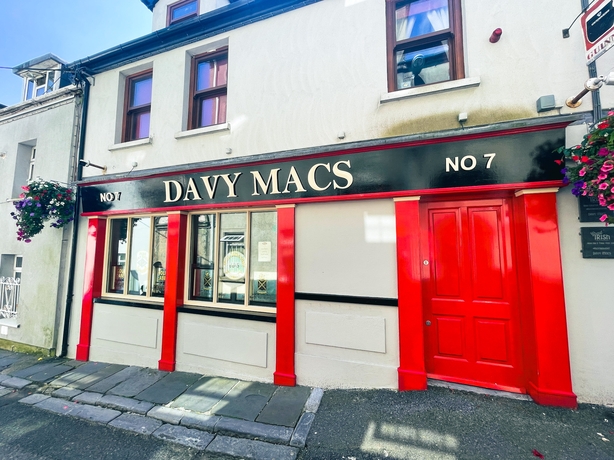 We all know the inspiring Michael Kelly from RTÉ's Grow, Cook, Eat and when in Waterford it's a sin to not pop by his office –– the amazing Grow HQ to see the growing gardens and also dine in the café, which serves from breakfast to late lunch, Tuesday to Sunday weekly.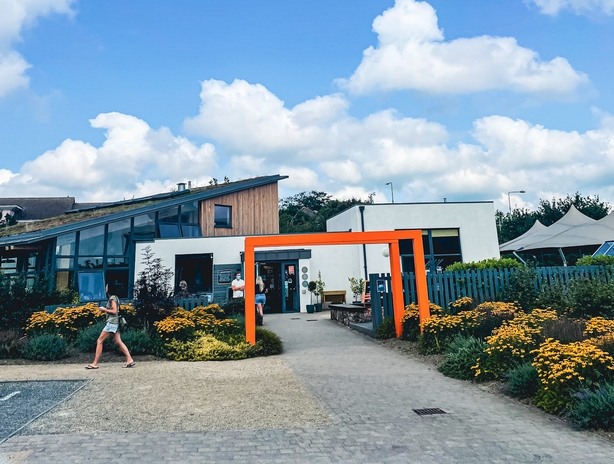 Chef JP Dubois leads the kitchen with an ever-evolving menu that celebrates seasonality and whatever is abundant at the time, grown on-site, using everything from root to shoot. Likewise a visit to Waterford City isn't complete without checking out gourmet supermarket heaven, Ardkeen Stores, located a street away from Grow HQ.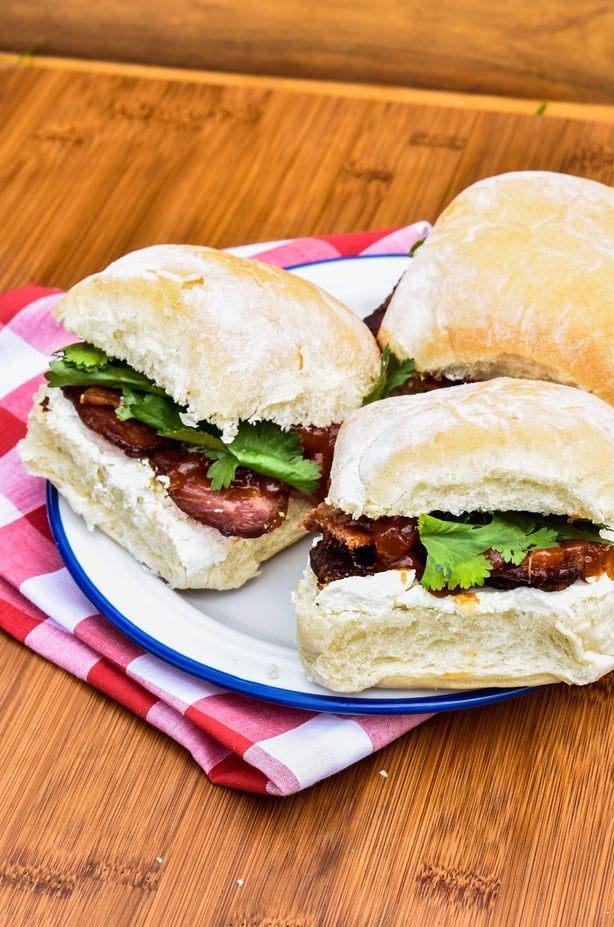 When in Waterford, you're having a Blaa — originally believed to have been brought to the Déise by the Huguenots in the 17th century, the Blaa is a pure Waterford delicacy (just don't tell the Cats in south Kilkenny!) and in 2013 achieved PGI (Protected Geographical Indication) status.
Much like Armagh apples, Arbroath Smokies and Melton Mowbray pies all have to be produced in a particular area, the floury, fluffy, square-shaped bread roll known as a blaa is no different.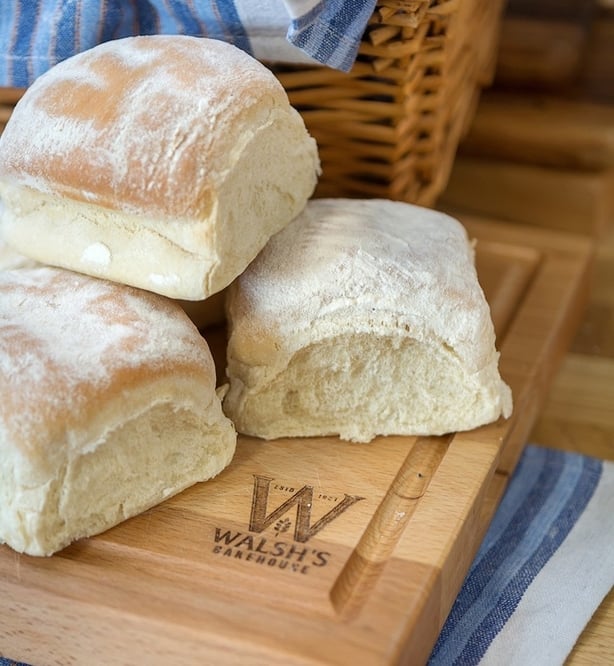 Try Walsh's Bakehouse's version, who are celebrating a century as a family business in 2021. Blaas are best eaten with butter but even better if you can find 'red lead' (an electric-coloured luncheon meat) at the deli for the full local flavour.
Keep an eye out each September for Waterford Harvest Festival, a week-long celebration of food across the city with special menus, tastings, live events and more, all celebrating the larder of the city and county.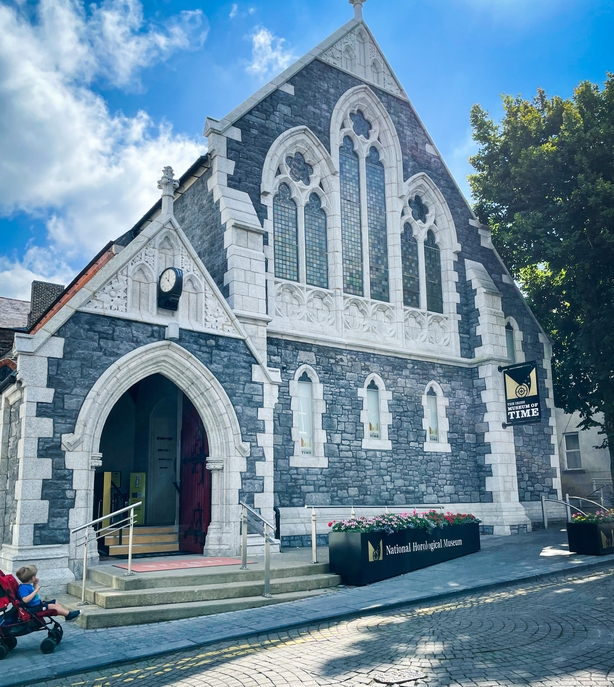 Where to stay in Waterford City
Where to base yourself? For something unique and central Arlington Lodge Suites offer beautifully kept apartment suites set in a spacious and comfortable Georgian property on John's Hill. The 4* Faithlegg Hotel is just a short 20 minute spin outside the city, with its expansive grounds and golf course.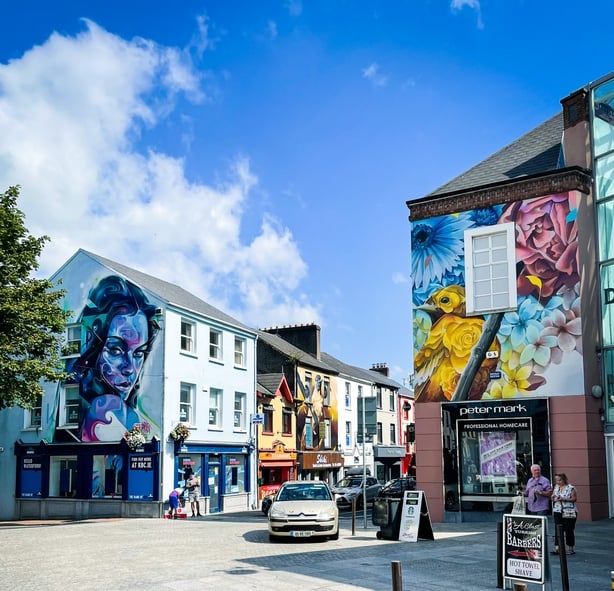 A Trip to Tramore
The popular seaside town of Tramore sits just 15-20 minutes drive from the city and though comes into its own in the height (and heat) of summer, it's also a burgeoning food destination in its own right.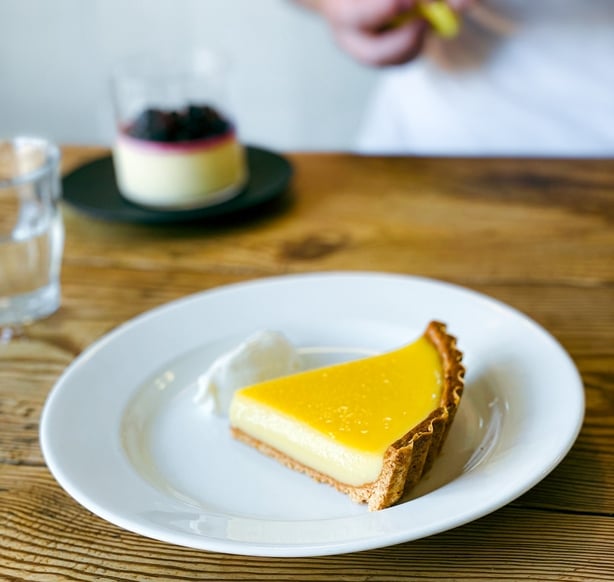 The most picturesque setting in a Tramore townhouse with a garden out back growing their own produce in raised beds, Peter Hogan and Jumoke Akintola (of Fish Shop in Dublin city) opened their seaside restaurant Beach House just days before the pandemic hit our shores, so have had an almost 18-month delay on welcoming customers properly through their doors, but slowly and surely since August they've begun to welcome customers back.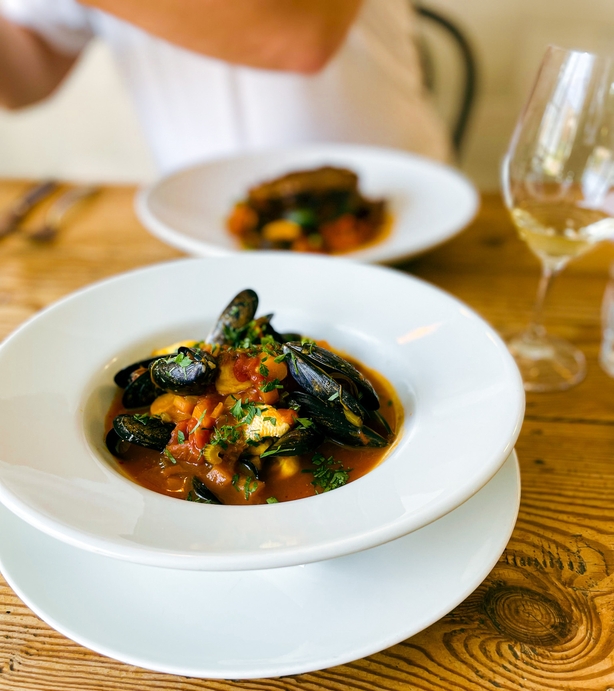 They serve a short menu with a natural focus on fish and seafood as well as local meats and growers with a really great selection of wines and an apéritif and digestif for every taste and occasion.
Another local husband and wife-run restaurant is the Middle Eastern cafe and deli Mezze on Tramore's Main Street. Nicola Crowley and Dvir Nusery graduated from festival stalls and catering events to their bricks and mortar cafe in 2018 and a brunch or lunch pit-stop here is a must.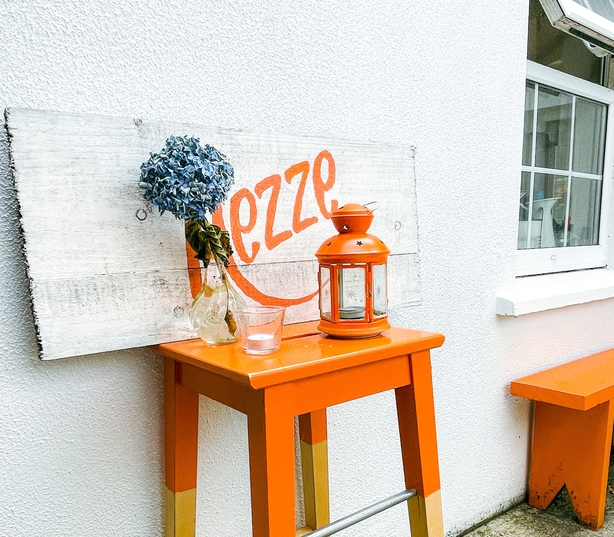 Try their own range of products too: lavosh flatbread crackers in three flavours, spice blends, tahini cookies and hummus. A stone's throw away is Sarah Richards' Seagull Bakery which is the premier in the place to pick up a loaf of handmade sourdough bread or one of the drool-worthy pastries and cakes.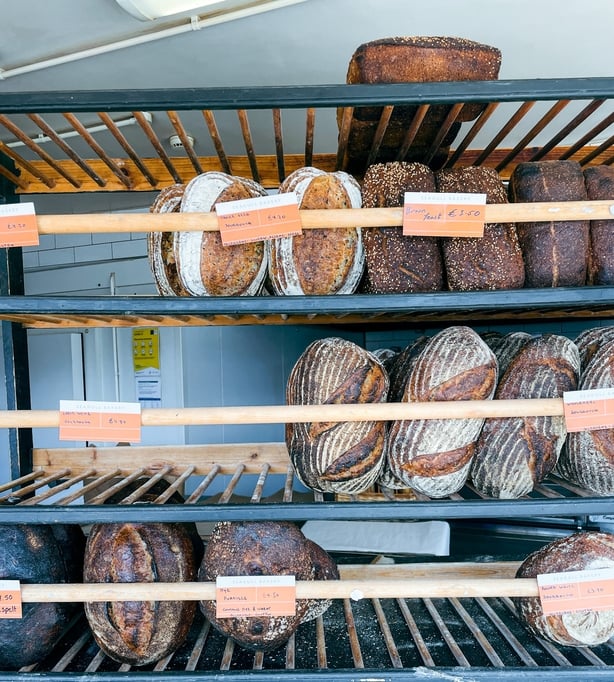 Just over a year in business, Bardoe is a little pizza place closer to the beach firing up their Gozney wood-fired oven for fresh pizza, served five days a week.
Patrick Lafcadio Hearn is a name you may not know, but his is a fascinating story that traverses continents and lives on beyond his own life in the town of Tramore where he spent much of his childhood.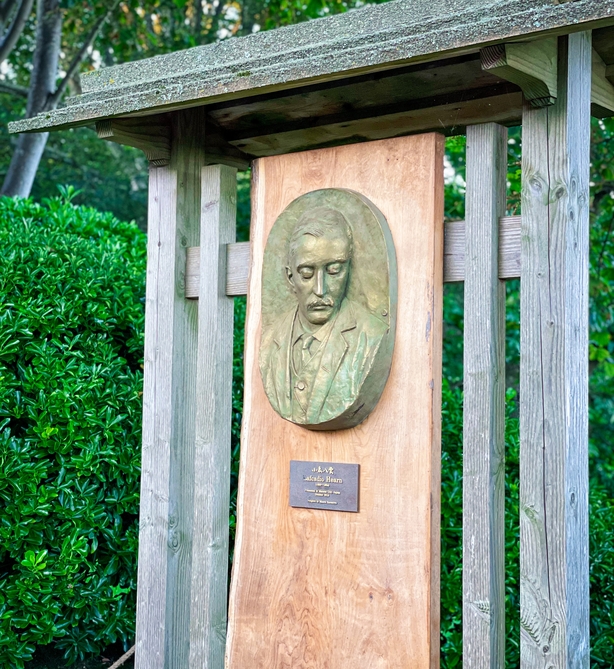 The eminent author, who made his name in the USA but more so in Japan in his later life (his stories still on the Japanese curriculum to this day) has a non-profit community garden in his name - Lafcadio Hearn Japanese Gardens - boasting views over the town open for public and private tours every day of the stunning gardens which tell the story of his life and work, from Greece to Ireland, America to Japan.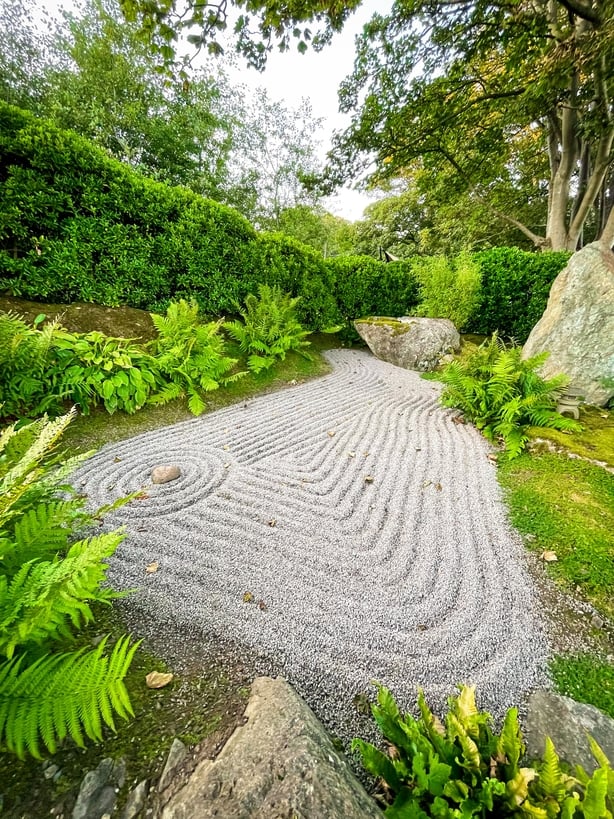 Tramore is built up upon a series of steep hills, so aside from the expansive strand it's well worth getting some height for a beautiful perspective on the buzzing coastal town. The Doneraile Walk is a picturesque stretch on high land which offers gorgeous vistas of the town and Bay below, the full route running almost 5km.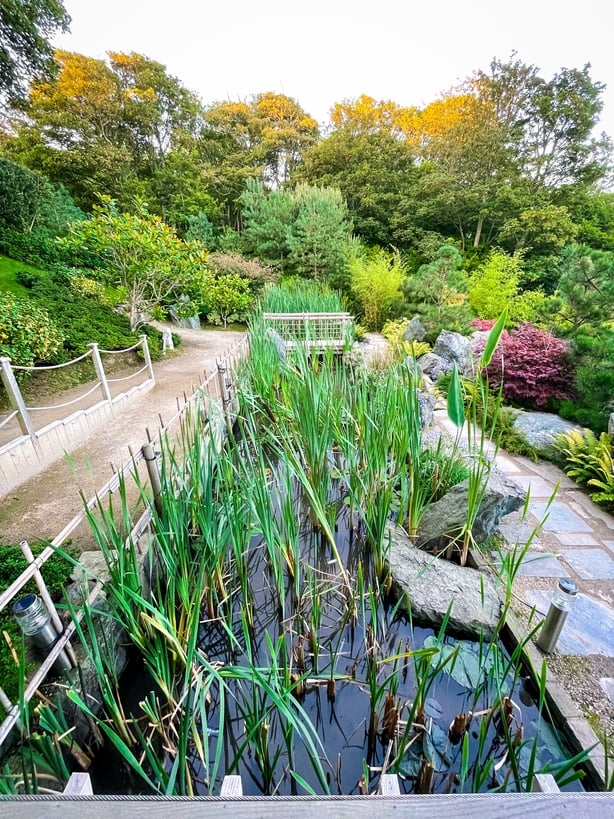 A great spot for a swim is Newtown Cove, just five minutes drive outside the town whilst if you're looking for a place to stay One The Waterfront offers seaside luxury and a large sea view terrace with boutique rooms from €145 per night.