Tipperary has been named as one of Condé Nast Traveller's top holiday destinations for 2022, in their latest guide to the hottest countries and cities to visit.
The lush landlocked county was singled out as being a food-lovers paradise, joining 21 other locations such as Tanzania, Jersey and Egypt.
Condé Nast Traveller is one of the most enduringly popular travel publications available, with a long history of rooting out the hidden gems and off-the-beaten-track wonders across the world, while encouraging readers to do the same.
We need your consent to load this Instagram contentWe use Instagram to manage extra content that can set cookies on your device and collect data about your activity. Please review their details and accept them to load the content.Manage Preferences
Each year it publishes its round-up of the best in hospitality, from hotels and spas, to airline companies and experiences. Its focus is always on the historical, significant and the lesser-known, but in recent years it has focused more on sustainability and particularly on small businesses after the outbreak of Covid-19.
"We've taken great care in selecting places to suit all travel appetites, taking our cue from those in the know – the surfers, the food-truck vendors and the museum curators", the editors write.
And according to them, Tipperary is the place to watch, as an emerging foodie haven in Ireland. Noting that 2022 is set to be a red letter year for the country, with the centenary of the passing of the Irish Free State Constitution Act, and the country is certainly going to be primed for tourists.
"Country Tipperary has long held an appeal for history buffs due to the atmospheric Rock of Cashel landmark – the most spectacular cluster of medieval buildings in Ireland – but it has rarely been more than a half-day bullet point as part of a longer itinerary", they write.
This looks set to change, however, and the publication highlights the sheer amount of things to experience, "from local artisans and family-run woollen mills, to craft distilleries and ancient cave formations".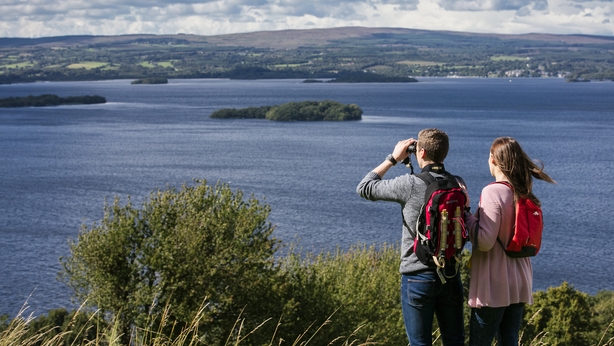 A luxurious new hotel is set to open in Cashel, Cashel Palace, which promises to be an "artful renovation of a grand 18th-century house once home to Ireland's archbishops" with 42 rooms, a spa and modern restaurant.
Tipperary Food Tours gets a nod, for their tours including "honey farms – showcasing the importance of protecting the tiny but impactful Irish black bee – and trad cheesemakers where you can indulge in an unfathomably creamy wedge of Cashel Blue".
Finally, the scenic landscape of Lough Derg is mentioned for those wanting to make the most of the outdoors, where visitors can mingle with "kayakers, paddleboarders and cyclists whizzing alongside acres of cheerful wildflower meadows".
To read the full list of 22 destinations for 2022, click here.