Originally from Edmonton, Alberta in Canada, Randy Lewis has been working in restaurants since the ripe age of 13. Having spent years travelling the world for food inspiration, the chef spent much of the pandemic making the most of his Irish surroundings.
In 2020, Lewis explored the incredible food scene surrounding Ireland's Ancient East - you can watch the series back here.
This year, to celebrate even more of the country's finest food producers, he will be going north to explore the best of Derry. Here, the chef shares some highlights from his latest trip.
---
In episode two of my LegenDerry adventure I start my day with a visit to a Carig Bane Goat Farm in the Sperrin Mountains outside Derry City in some truly scenic countryside of green green pastures, run by Ryan and Fearfal Mortimer.
These lads are full of enthusiasm and entrepreneurial spirit. It was great to see the process the milk goes through before delivery to DartMountain Farm, an 1800s Farmhouse where Kevin and Julie produce some amazing cheese.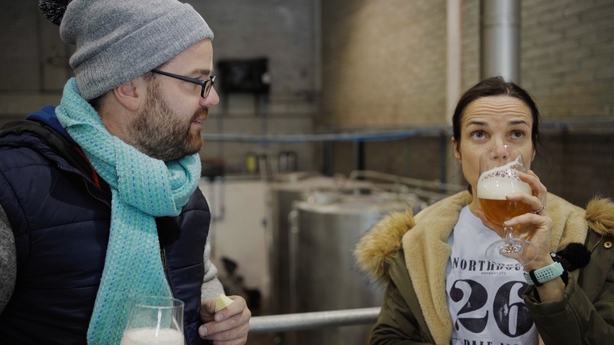 Then it was off with my cheese to Northbound Brewery. Here I learnt their brewing process and then Martina brought me through an amazing beer* and cheese pairing - the first time I have done this she really knows everything there is to know about the two.
Also in this episode, I visit the White Horse Hotel and learn a 90 year old local soda bread recipe which will be going on my brunch menu.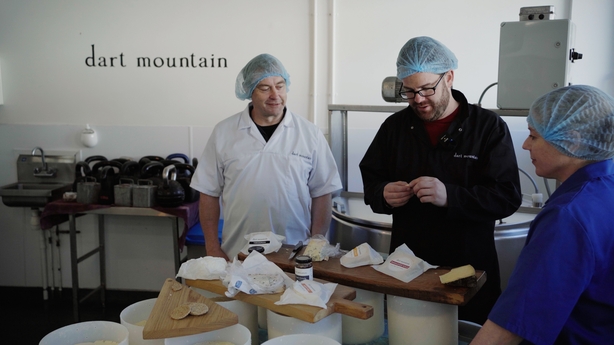 I end my day at the Oaks Luxury Lodges sitting around the campfire cooking using some of Doherty's sausages and toasting marshmallows.