Less than three hours from Dublin (on good roads too!), Wexford is not unknown to the Dubs but it is a special, unspoiled, adventurous place to visit for the weekend. Most of us think of strawberries and beaches when we think of Wexford, but I was blown away by local lore and adrenalin filled craic.
We started off our weekend in Ireland's Ancient East with a bang by paying a visit to Quadventure in Clonroche, not far from Enniscorthy. I don't know about you, but the idea of driving around a mucky field isn't my ideal date, but I loved it!
That's not to say I wasn't absolutely petrified at the start, but I felt very safe with our guide and the very thorough safety procedures. I also think the yellow safety, waterproof suit worked particularly for me, aesthetically speaking.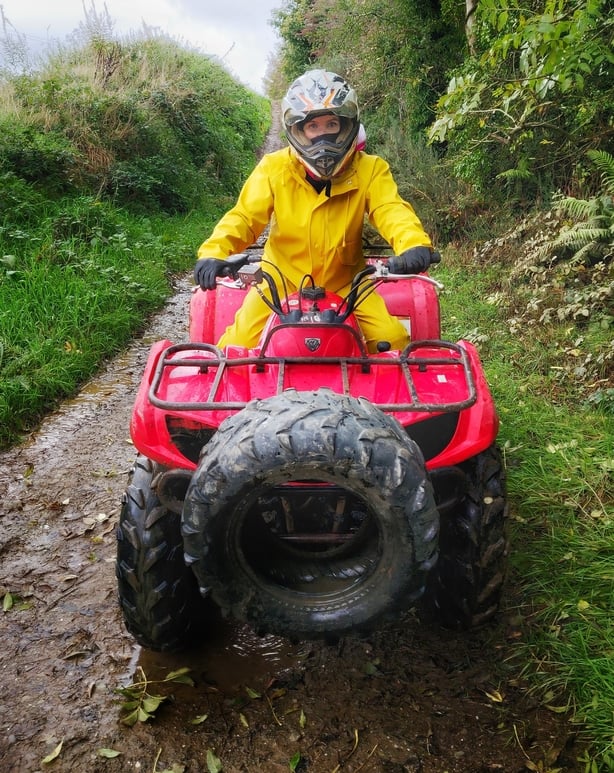 We had dinner in the Oysterlane Restaurant in the Talbot Hotel. I had the hake and it was scrumptious.
We stayed in the beautifully situated Talbot Hotel, with a room looking right out to sea. The room was spacious and, most importantly, the bed was huge and they have Netflix on the telly!
We were warmly welcomed by the staff and felt very well taken care of for our stay. All COVI-19 precautions were adhered to throughout without compromising on the generous hospitality. It is superb spot to stay in if you're looking for somewhere in Wexford town.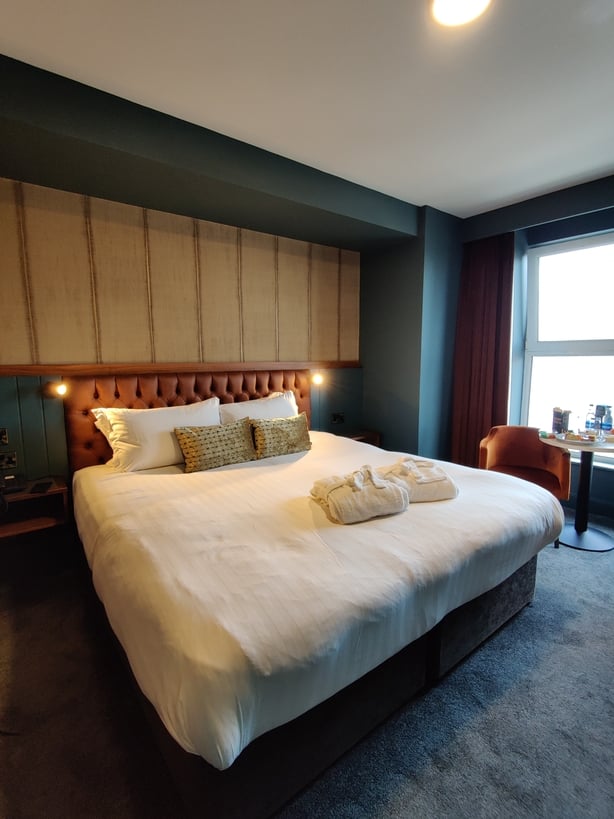 The next day, we were lucky enough to avoid the rain and took a spin to the lush Johnstown Castle, Estate and Gardens.
We grabbed the best cinnamon roll I have ever tasted (and this is not my first rodeo) in Grá Linn, a most perfect café, situated right next to our next adventure - sea kayaking with Graham, founder of The Irish Experience.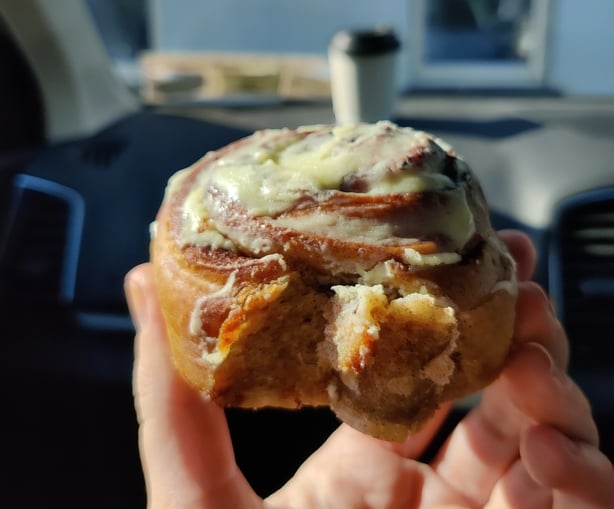 As soon as we met Graham, I knew we were going to have a blast. He talked us through the plan for the trip around the coast (all weather dependent, of course) and brought us down to Baginbun beach, where he explained the Normans first landed in Ireland way back when.
We did some lessons in how to steer and paddle a sea kayak before we took off around the head and in and around the sea caves. We were accompanied by the most curious seal until we made it back (me, a little green from sea sickness!) for hot chocolate on the beach.
We need your consent to load this Instagram contentWe use Instagram to manage extra content that can set cookies on your device and collect data about your activity. Please review their details and accept them to load the content.Manage Preferences
For dinner, we walked through a vibrant Wexford town, as far as Greenacres and had a most exquisite meal. The highlights of which for me were the foie gras and the scallops.
Sunday morning before heading for home, we met Liam Colfer from Livin' Off the Hook, right down at Hook Head. I have heard so much about the lighthouse but not until you see it - and until we heard it is oldest operational light house in the world - do you understand the real importance of it. Built 800 years ago and still looking as fresh as ever, it is a real wonder.
Liam is a local with a whole load of knowledge to share about his beloved Hook Head and surrounding areas. He brought us on a historical and cultural walk around the head pointing out fossils, rock formations, ship wrecks all along the breathtaking coast. We loved his company and his passion for his local area.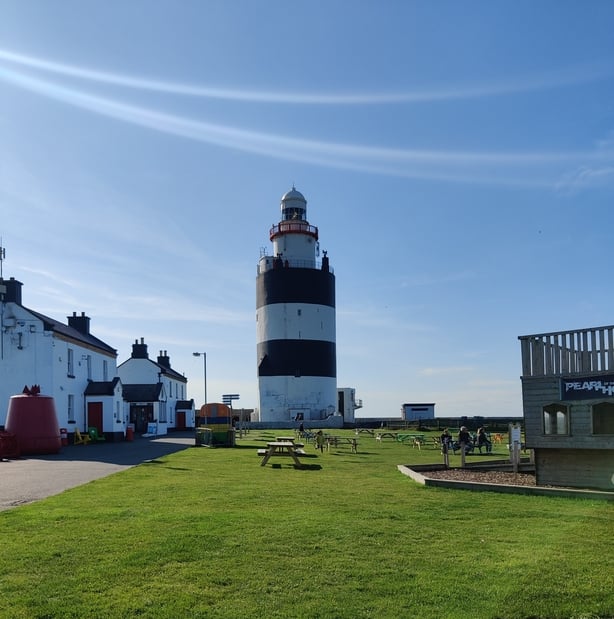 The verdict:
Lads, Wexford is spectacular! The weekend has inspired me to move out of my comfort zone, get off the couch, and get out into the Irish countryside and into the sea. We have so much in this little island to see and do, get out there!
The details
We stayed in the Talbot Hotel, for two nights, as invited guests for purpose of review. We stayed in a Deluxe Sea View room which costs €140 per night. Our breakfast and evening meals were also included.
We were guests of Fáilte Ireland and they booked and paid for the following activities:
Fáilte Ireland, whose 'Keep Discovering' campaign is encouraging Irish people to experience the joy of discovering the many hidden gems that Ireland has to offer. If you need inspiration on where to go and what to do, visit discoverireland.ie.
This domestic short break has been in accordance with Fáilte Ireland's health and safety policy relating to Covid-19 Government guidelines.