One of the most breathtaking costal drives on the island of Ireland runs along the northernmost coast, connecting Derry to Belfast with the roaring Atlantic as a backdrop, passing seaside villages, sheer cliffs and achingly beautiful vistas every couple of minutes. This is not just a beautiful (and delicious) route to discover, it's truly an epic one.
You could easily combine a trip spending a day or two in both Belfast and Derry with the cities sandwiching a stunning drive along the 'Causeway Coast' — which, despite the name, offers far more than just a giant's playground.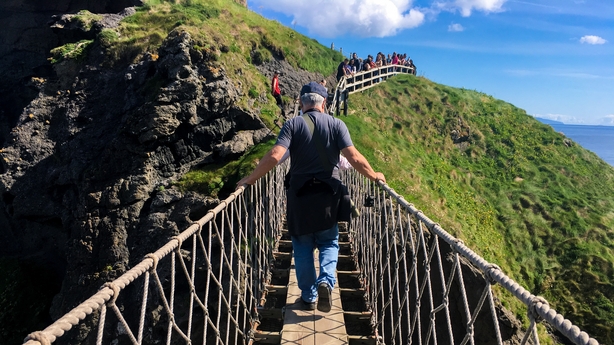 The UNESCO World Heritage Site of the Giant's Causeway is indeed a mid-point and must-visit of the drive –– a geological masterpiece of 40,000 interlocking basalt columns dating back 50 million years and intertwined with myth, intrigue and legend of giant proportions. However, there's so much more to discover in and around it.
Whether you begin in Derry and end in Belfast or vice versa, the same stopping points appoint the route, which is approximately four hours point-to-point. Achievable in an afternoon, but better yet give the whole thing a full day or an overnight.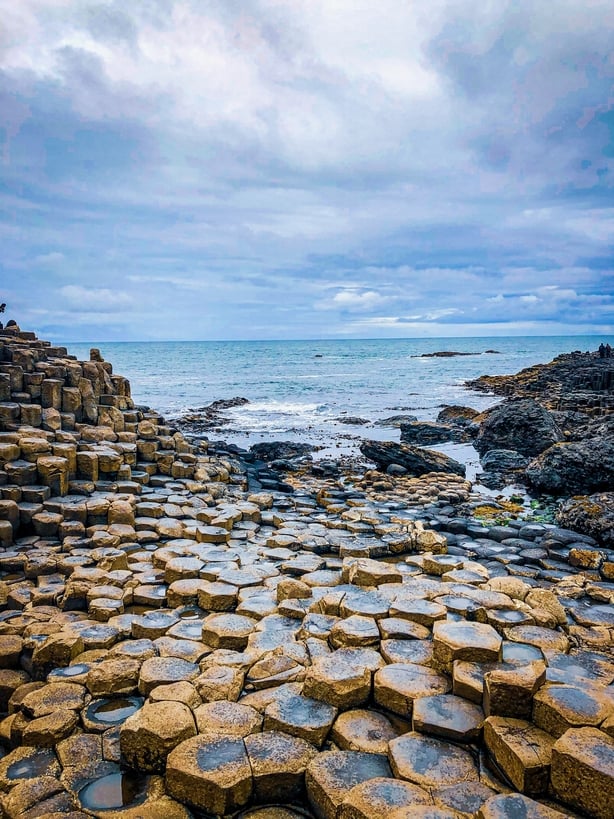 If beginning in Belfast, cut a line north eastwards toward the port of Larne after which you'll trace the North Channel coastline (and may catch a couple of glimpses of Scotland's rugged Mull of Kintyre on a clear day).
Dotted along the route are the pretty coastal towns of Cushendun, Glenarm, Cushendall and Carnlough. For fans of Games of Thrones you may double take at how familiar some of these coastal towns look…
In Ballycastle, stop by Ursa Minor - awarded Slow Food 'Bakery of the Year 2020' - the bakehouse and cafe run by Ciara and Dara Ó Hartghaile which focuses on sourdough loaves, pastries, coffee and provisions. Open 9-4pm daily (closed Sundays) you can even book a spot in advance on one of their popular sourdough baking classes.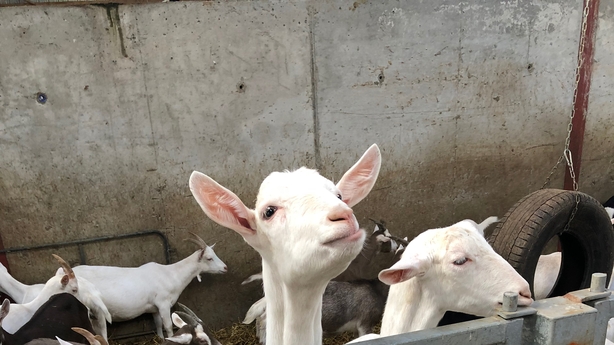 Outside Ballycastle, you'll find Broughgammon Farm, run by Charlie and Becky Cole and their family which specialises in rearing cabrito kid goat, free-range rose veal and wild game, as well as an on-site butchery, an ever-expanding no-dig vegetable farm and a cafe and provisions shop (open Fri-Sun 11-4pm).
The family also run workshops, classes, events and supper clubs, if you're lucky enough to nab a booking!
Continuing westward, you'll land at the town of Ballintoy and with your heart in your throat, take a deep breath and step off the edge. Traverse the seemingly treacherous - bit rigorously made safe - Carrick-a-Rede Rope Bridge, which was originally erected by local salmon fisherman in the 1750s and the rope bridge spans a chasm 30 metres deep by 20 metres wide, connecting the mainland to a tiny island.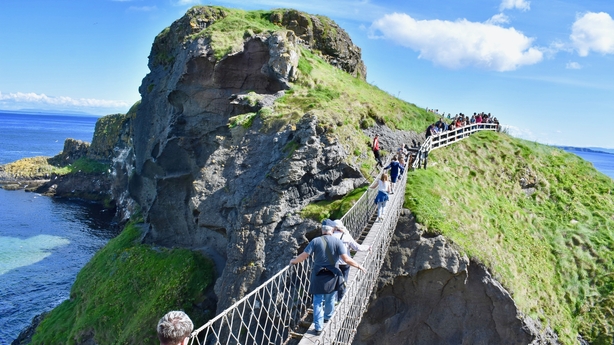 Onward, keep hugging the coast to find beaches, waterfalls, forest walks and views for days –– picking out whatever piques your interest to stop at each time. Bushmills is just beyond the Giant's Causeway and Bushmills Distillery is also well worth a visit when open to the public.
The preserved ruins of the Medieval Dunluce Castle is well-worth seeing, set atop a cliff jutting into the ocean, now connected only by man-made bridge. History, heritage and impressive views wrapped in one package. Likewise, the 18th century estate Downhill Demense with its vacant outpost of Mussenden Temple –– a photo opportunity if ever there was one, but you may need to traverse through a friendly sheep pen to get there!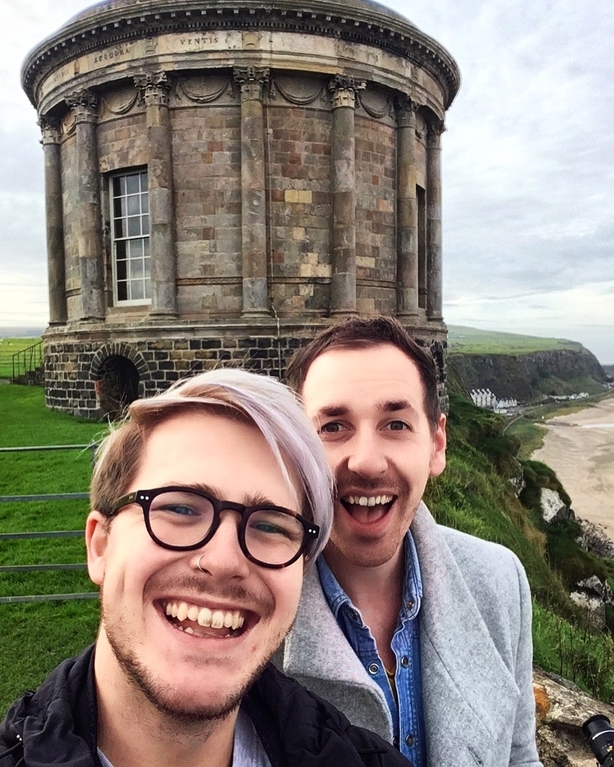 Between these two historic stops lie the towns of Portrush and Portstewart. In Portrush, the Ramore restaurant group operate a varied number of great restaurants and bars in the town, all with different concepts, price points and styles.
Prettily appointed on the town's South Pier is Babushka, run by George Nelson and his small team where they take brewing coffee super seriously (using Swedish roastery Koppi's beans almost exclusively), alongside a tempting range of sweet treats and delicious bites baked daily. Try a filter or piccolo with a caramel square or vegan orange and almond cake.
Elsewhere in the town, Ireland's "famous Italian ice cream" brand Morelli is celebrating 110 years in operation in 2021 and their legendary ice cream serves in a wild line-up of flavours are a must-try.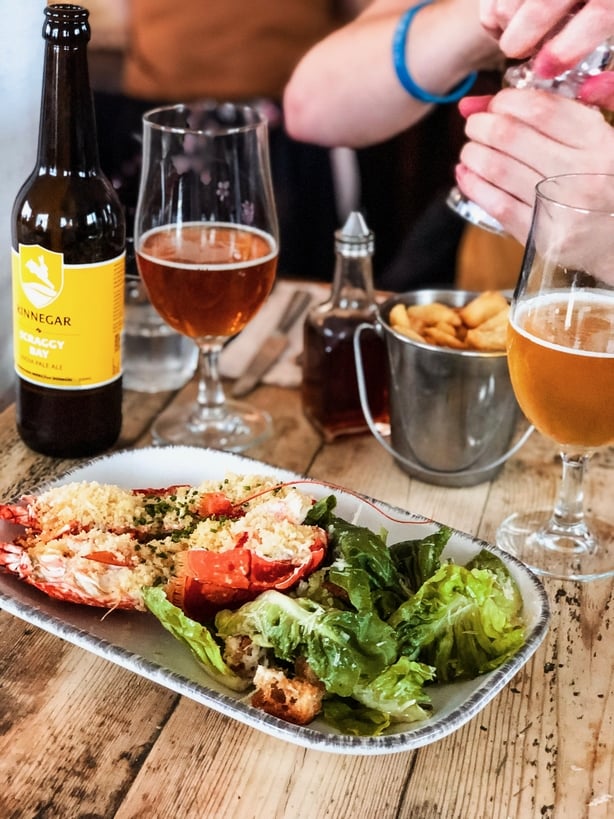 For a hands-on experience, local food tour guide Wendy Gallagher runs a selection of different food and drink-based tours under her brand Causeway Coast Foodie Tours, including a six-hour 'Coast and County' farm-to-fork experience, a boat trip whiskey tour on the Bann called 'Spirit of the Bann' and you can also book onto Wendy's popular 'Catch and Sea' fishing and dining experience when it returns in 2022.
If resting your head for a night, Portrush is the ideal overnight stop and the town's first-ever certified five star B&B is Blackrock House. Run by Nicola Neill, this petite, boutique townhouse B&B in the Dhu Varren area offers just four luxury guest rooms, each with ocean views and individually decorated in a modern coastal motif.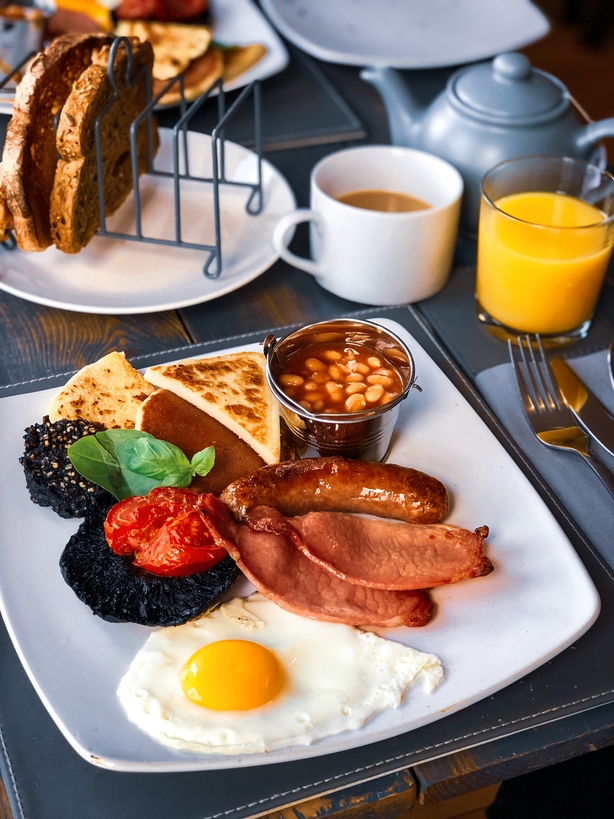 Nicola's breakfast is the stuff of legend, remarked for her celebration of local produce. One night mid-week stays are available in the quieter season of October to spring, but in peak season (spring to autumn) a two-night minimum usually stands.
To Portstewart and Ocho Tapas is a must-stop for lunch or dinner. Run by husband-and-wife team Trudi and Sean Brolly, after an almost 20-year stint in Spain, the pair opened their tapas spot in Portrush in 2015, combining Spanish techniques and recipe with Irish flavours and producers whilst the wine list is a true testament to the breadth of Spanish winemaking.
Find them currently at their Portstewart pop-up in The York (for the rest of 2021) while they refurbish their Main Street restaurant in Portrush. A coastal drive is never complete without a seafood feast and just outside Portstewart you'll find Harry's Shack, set on the sands of the beautiful National Trust-owned Portstewart Strand.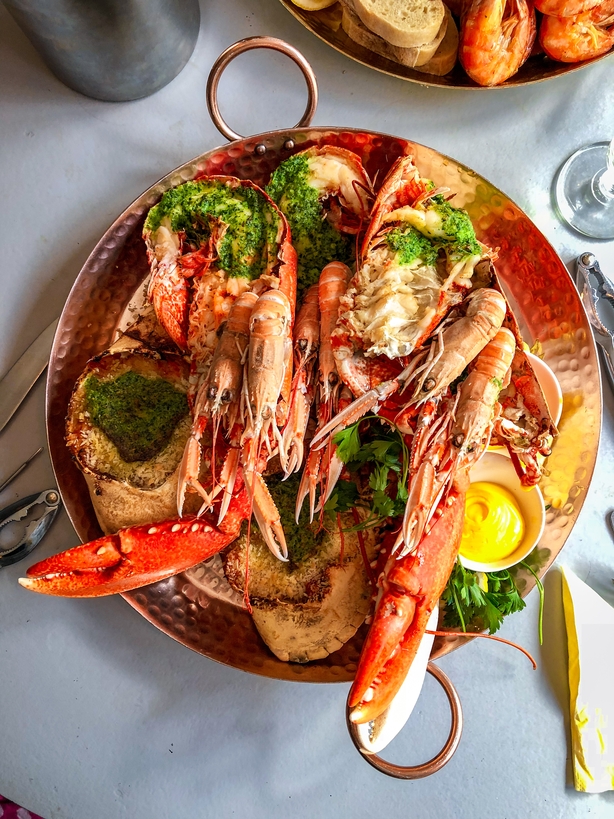 An award-winning fish restaurant which looks out to sea and proudly serves the daily catch, you'll find everything from comforting, creamy rich chowder and heaving bowls of steaming mussels to shatteringly crisp fish and chips and their speciality –– whole fish cooked on the bone.
Lost & Found is a beautiful pair of designer cafes which are great for a coffee pit-stop on the road, with a branch in Porstewart and another in Coleraine.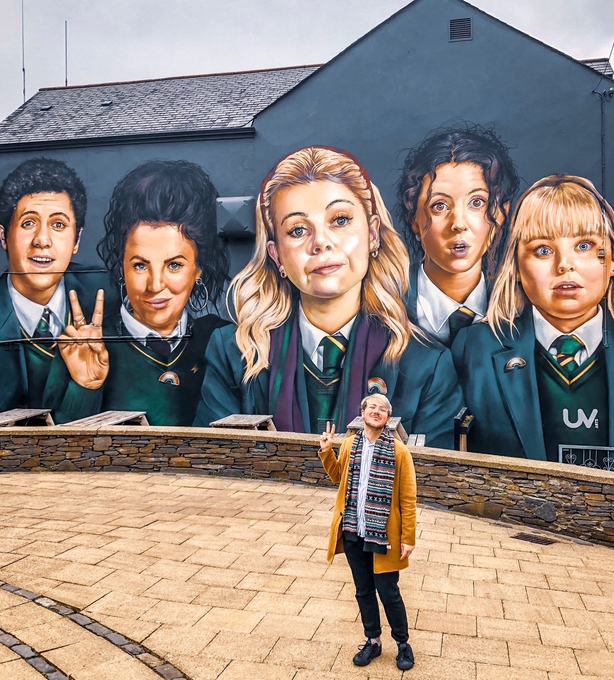 By this stage you're already winging your way towards Derry as the coastline curls inward straddling the River Foyle and leading you to The Walled City. The captivating Causway Coast may have its giant reputation already, but it's got an endlessly exciting and ever-evolving tale to tell, packed with delicious local produce and fascinating history, heritage and nature at every turn.